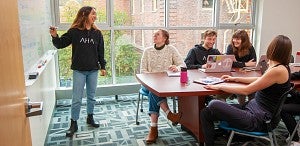 Bachelor's Degree in Advertising
Today's brands are constantly evolving and seeking new ways to connect with socially conscious audiences. Join the creatives and strategists who are guiding influential brands toward authenticity, courage, and a commitment to social good.
Apply » |  Degree Requirements » |  Sample Schedules » |  Courses » |  Faculty and Staff » |  Internships » |  Visit Us »
Apply »
Degree Requirements »
Sample Schedules »
Courses »
Faculty and Staff »
Jobs and Internships »
Visit Us »
Advertising at the SOJC
Advertising is no longer just about selling products. With our innovative Creative Strategist model as your guide, you'll learn how to follow your curiosity, solve problems creatively, cultivate strategy, and deliver campaigns that move people to action. You'll build core skills in design thinking, media planning, and brand management—and the portfolio to prove it. You'll meet advertising's top minds through agency networking trips and class visits from industry leaders. And you'll join a creative community that will challenge and support you every step of the way.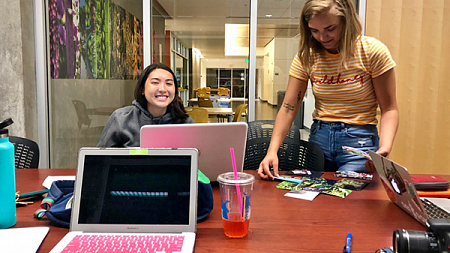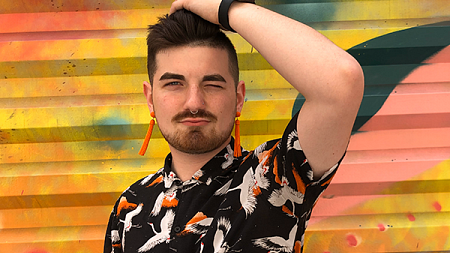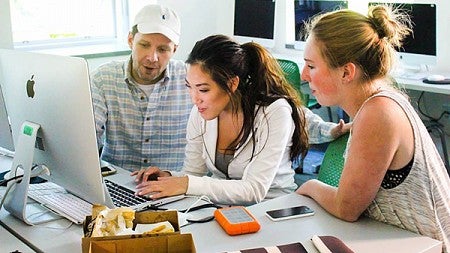 100+
Students went on Networking Trips in 2019
50+
Students in Allen Hall Advertising
What You Can Do with an Advertising Degree
Our graduates forge career paths across the creative and media economy and land jobs at leading global agencies, client brands, and nonprofit organizations. They are account managers, copywriters, designers, media analysts, brand strategists, and others who use their creativity in hybrid ways:
Check out what three of our graduates are up to now: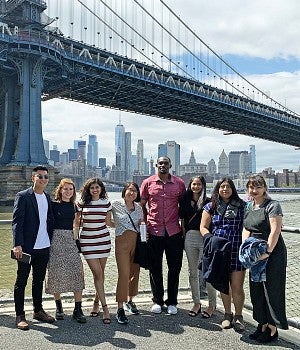 Network and Learn in the Field
Our program is based on brand responsibility, rock-star creativity, and brave thinking for a changing world. Our students: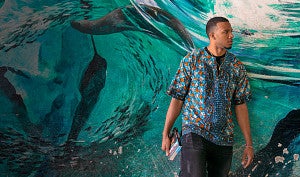 Using Advertising to Inspire
Create Campaigns for Real-World Clients
Problem:
The UO women's basketball team is the top-ranked team in the PAC-12, but its games weren't drawing the crowds you'd expect.
Solution:
With support from SOJC alum and Columbia Sportswear CEO Tim Boyle, the team hired Allen Hall Advertising, the student-run ad agency.
Results:
In less than two months, AHA's student-created "Wonder Ducks" campaign increased year-over-year attendance at games by more than 71 percent.
Use Your Skills to Change the World
Inspired by their backgrounds in Girl Scouts and Campfire Girls, advertising students Rachel Benner '18 and Hannah Lewman '18 developed the Change Rangers, a new type of Scouting that teaches young people valuable skills for our changing climate, like water management and sustainable gardening. The campaign was one of 13 projects—out of 384 entries from 70 countries—to win the international What Design Can Do Climate Action Challenge. As winners, they earned two trips to Amsterdam to further develop their idea with expert guidance.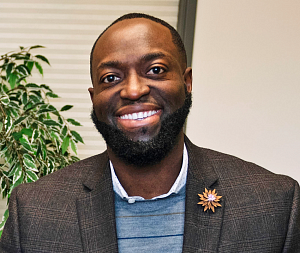 Meet Troy Elias
Troy Elias wants to help journalists, brands, and organizations talk to communities of color about climate change. He's collaborating with other SOJC faculty to examine how different ethnic groups react to—and act on—climate change messaging. The study is supported by the SOJC's Center for Science Communication Research (SCR), whose mission is to help communicators improve public understanding of scientific discoveries.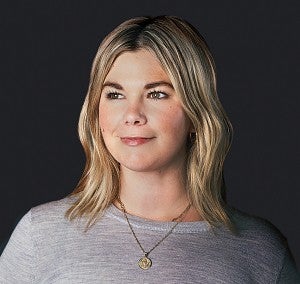 Leading Ad Strategy in NYC: Chelsea Coleman '12
When Chelsea Coleman traveled to New York City for the first time during the SOJC's annual New York Experience networking trip, she fell in love. She moved there immediately after graduation and now leads an advertising team at Annex88—all because the SOJC taught her to dream big and gave her the skills to succeed.