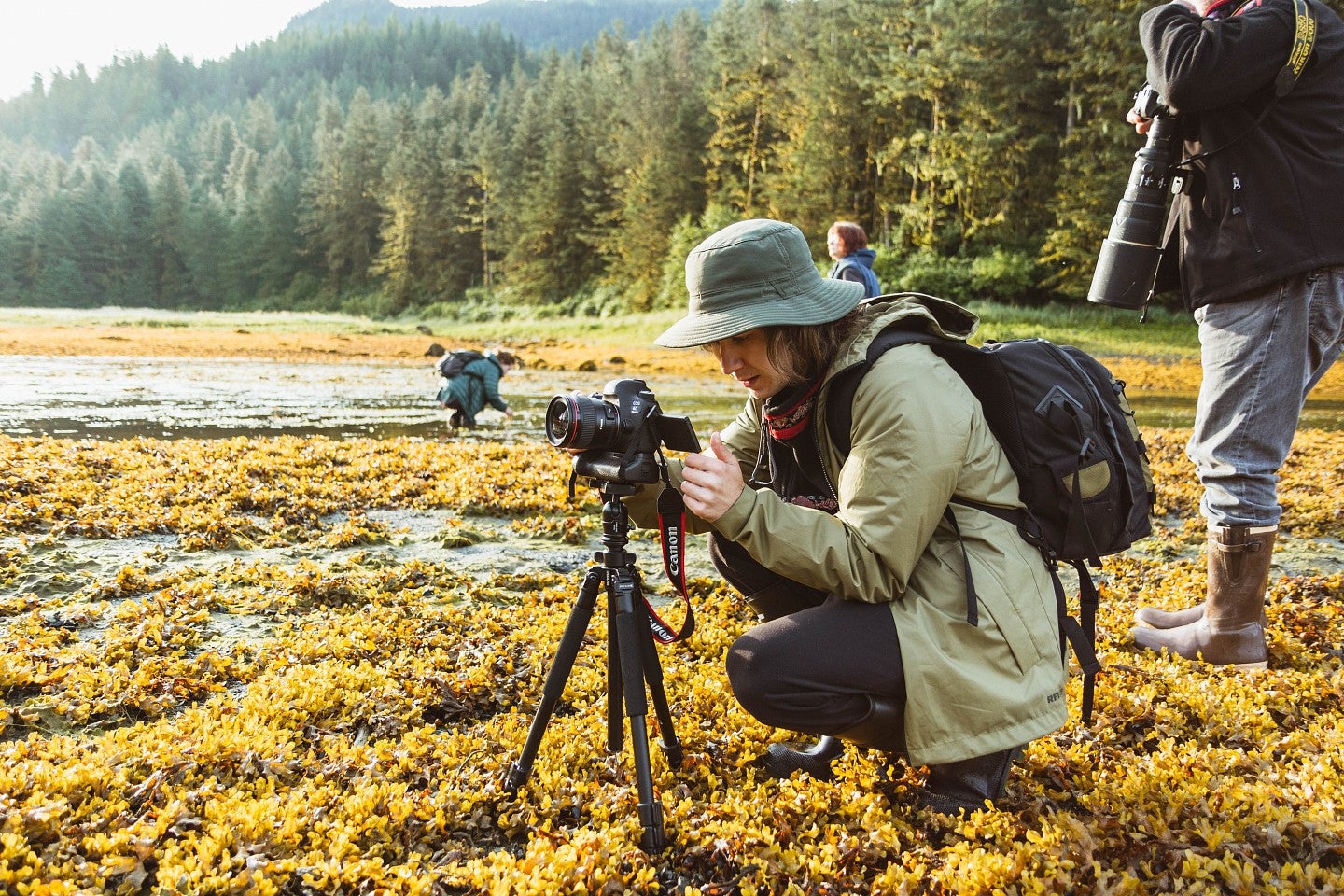 We spend billions annually on science, and our 21st-century way of life depends on its insights and new technologies. But scientific knowledge needs to be connected to communities, decision makers, and the public. The UO School of Journalism and Communication, through the Center for Science Communication Research (SCR), is offering a science communication minor to give students the knowledge and skills they need to work on the science communication issues that are critical to individuals and society, from climate change to public health.
What Is Science Communication?
Science communication is an interdisciplinary field that encompasses both the research and practice of communicating scientific findings to diverse audiences, including the public and policymakers. It seeks to enhance the connections between science and society, solve problems through relationship building, and move the needle on issues that affect all our lives.
Is the Science Communication Minor Right for You?
Are you interested in improving how scientists and journalists communicate science to the public? Want to learn ways to share your research with other scientists? Or do you hope to create better stories using science? Pursuing a minor in science communication can help you achieve your goals.
The science communication minor is open to students of all majors. Through a series of flexible courses, you can probe the intersections of science, communication, technology, and media. Coursework focuses on the most pressing science communication issues of our time, blending theory and practical skills while helping you explore careers that rely on science communication.
What Our Students Are Up To
Athena Lackides aimed for the stars by choosing science communication as the minor to complement her biological anthropology major. Then she parlayed a NASA internship into a fellowship at the NASA Goddard Institute for Space Studies, where she will study climate change. "My SOJC science communication courses provided a solid foundation for me in preparation for my internship, sharpened my narrative communication skills, and introduced me to a breadth of communication theories and techniques," said Lackides.
As the assistant editor of The Arithmetic of Compassion website, Lauren Hodges works with UO Professor of Psychology Paul Slovic to accomplish the entity's mission: "overcoming obstacles to action in the face of the world's most urgent problems." To that end, the science communication minor has helped Hodges understand complex ecological relationships, break down complex scientific material, and convey compelling messages—all of which helped her in her job writing and designing for UO's Office of the Vice President for Research and Innovation.
How It Works
As a student enrolled in the science communication minor, you will take courses in the School of Journalism and Communication and other UO programs that teach the science of science communication, the cutting-edge research happening in the field today, and a variety of methods for developing and producing science stories.
Credits: The minor requires 24 credits that you can complete at any point in your college career.
Classes: Coursework consists of three required courses and three elective courses. Elective courses cover a range of topics so you can build a curriculum best suited to your interests in research and/or story production.
Required Courses

(12 credits/3 courses)

2 UO science courses: You can take any two courses that meet UO's science core education requirement. These science courses must be graded and passed with a C or better. We recommend completing these two courses before taking J377.

J377 The Science of Science Communication (offered in fall and winter terms): This course explores the basics of the growing field of the science of science communication. Students will examine science communication issues and the research being done to understand how the public connects (or doesn't) with science messaging.
Elective Courses & Experiential Learning Opportunities

(12 credits/3 courses)

UO science course: One of your three elective courses can be a pre-approved 300-/400-level course from another UO science subject if the course covers topics related to science communication.

J477 Topics in Science of Science Communication: These topics courses take a deeper dive into issues related to science communication, including more advanced exploration of health communication, decision making, numeracy, and environmental communication. Examples of topics offered include Environmental Strategies, Health Communication Campaigns, and Science Communication and Decision Making. Course titles offered within each "topic" will vary. These course numbers are repeatable when the topics have different titles, for a total of 16 credits. We recommend taking J377 before J477. Courses for the 2023–24 academic year will include:
J460: Communication for Environmental and Social Justice, taught by Dr. Alex Segrè Cohen in fall 2023. This class is listed as J460 but will count as J477 in the minor.
Science Communication and Decision Making, taught by Dr. Ellen Peters in winter 2024.
Strategic Science Communication, taught by Dr. Hollie Smith in winter 2024.
J478 Producing the Science Story: This topics course focuses on creating stories about science, with an emphasis on incorporating science communication research into the process of tailoring story strategies to specific audiences. This course is a reporting project dedicated to empowering student discovery through science storytelling, using a variety of multimedia techniques.
Course titles offered within each "topic" will vary, and this course will often include experiential learning. These course numbers are repeatable when the topics have different titles, for a total of 12 credits. We recommend taking J377 before J478. Courses for the 2023–24 academic year will include:
Undergraduate Research, Internship, and Job Opportunities in Science Communication
Once you have completed coursework in the science communication minor, you'll want to apply your skills outside the classroom. SOJC faculty members who teach in the minor often offer openings for science communication internships, student jobs, and research assistantships. 
Here are some examples of internships our science communication students have recently landed:
Podcasters: Two students who completed The Science Story coursework in 2021 were hired to produce podcasts and multimedia material about wildfires for Season Two of The Fire Story podcast.
Research Assistants: Ellen Peters and Brittany Shoots-Reinhard run the Cognitive and Affective Influences in Decision making (CAIDe) Lab, which focuses on evidence-based communication techniques that facilitate judgment and choice. Although they often conduct hypothetical studies in the lab, they also get out in the "real world" and study the generalization of their theories to health, environmental, and economic judgments and decisions. One undergraduate research assistant won a UO FYRE award for summer term 2021 and conducted an independent study about COVID-19 vaccine understanding and intentions. Undergraduates interested in research can fill out the Research Assistant Application.