Jobs and Career Development
What Can You Do with an SOJC Degree?
Today's media and creative landscape is ever evolving. Our graduates are forging exciting new paths through uncharted terrain. Our job? To prepare you for the best positions in the industry and for cutting-edge careers that don't yet exist. Don't worry, we've got a great track record—98% of SOJC undergrads land jobs or go to grad school in the year after graduation. And our master's and PhD grads are succeeding in a wide range of industries, from academia and research to journalism and filmmaking, government and nonprofits, corporate communication, and beyond.
79%
of SOJC students participate in hands-on learning
50%
of SOJC students hold at least one internship
98%
of SOJC students have jobs or are in grad school one year after graduation 
250+
job titles held by SOJC alumni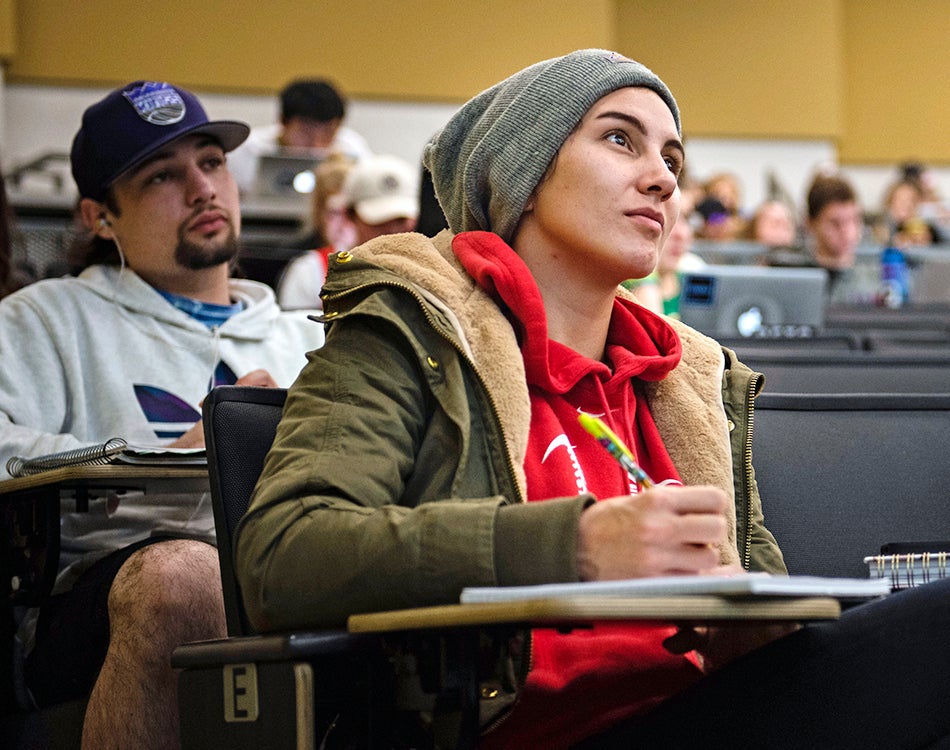 Learn About Careers in Communication
One of the first classes you'll take as a pre-SOJC major is Media Professions (J-100), where you'll explore the endless ways you can apply a communication degree. Each term, SOJC superstar alumni visit the class to talk about their cool jobs in advertising, journalism, media studies, and public relations. It's crucial information that will help you blaze your own trail through the SOJC's flexible curriculum options—and into your future career.
Employment During and After Your Graduate Degree
A graduate degree is a big investment—but it's worth it. Our media studies master's and doctoral students go on to top research and teaching posts in academia, media, government, law, and nonprofits. And our master's graduates get the professional-level skills to advance or launch new careers in advertising, journalism, and strategic communication.
Want to work your way through school? To help offset the costs of living and tuition, all PhD students and many of our Eugene-based master's students are eligible for graduate employment (GE) to help fund their degree work. 
Tweets by SOJCCareers
Land an Internship
Our recent grads tell us that internships and other hands-on learning experiences make all the difference when it comes time to find a job. SOJC internship programs like the Charles Snowden Program for Excellence in Journalism, Portland Experience, and Media in Ghana can get your foot in the door at media outlets throughout the state and the world. You can even get credit! Want more options? Sign up for Handshake to browse our job and internship database and follow @SOJCCareers on Twitter.
Interested in offering an internship? Check out our Employer Resources page.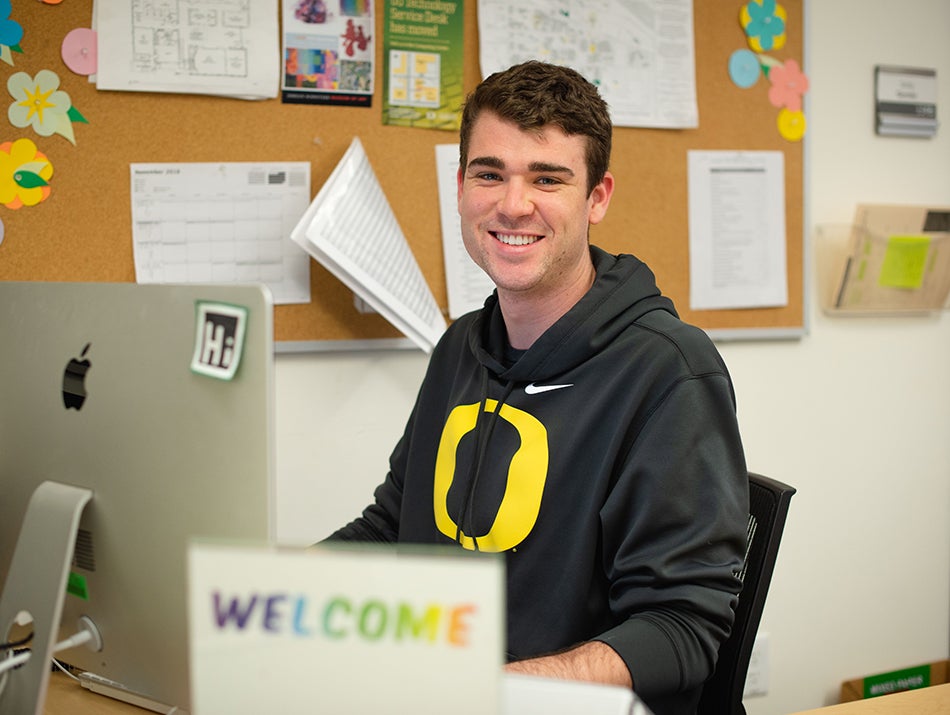 Make the Most of Career Services
Ready to start searching for a job? SOJC Career Services has you covered. Located in SOJC Student Services in Allen Hall, our career specialists conduct workshops and one-on-one consultations to help undergrads research career options, draft a cover letter, prep for an interview, negotiate a salary, and all the steps in between. You can also visit the UO Career Center to broaden your search or sign up for a workshop.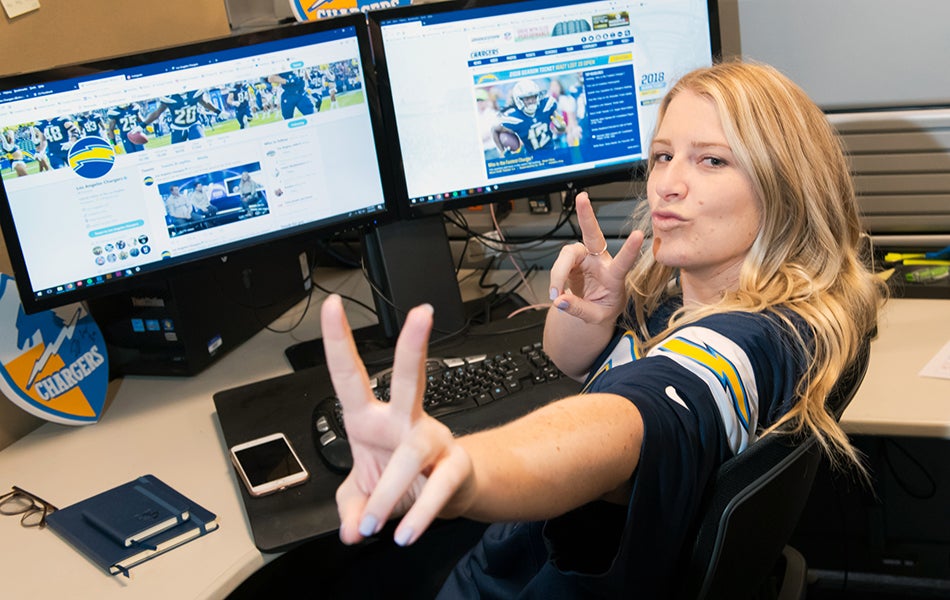 What Our Alumni Say
"Take advantage of all of the opportunities the SOJC has to offer. Being as involved as possible with things that interest you is a huge way to not only build your resume and portfolio but also make the most of your college experience."
—Hayley Lane, Journalism '15, Brand and Creative Services Coordinator, Los Angeles Chargers
Get Hands-On Learning
When our students launch their careers, they hit the ground running. Sweating out deadlines, working with clients, fine-tuning content to meet exacting standards. They know what they're doing because they've been doing it all along through the SOJC's hands-on learning experiences, from publishing digital magazines to running advertising and public relations agencies.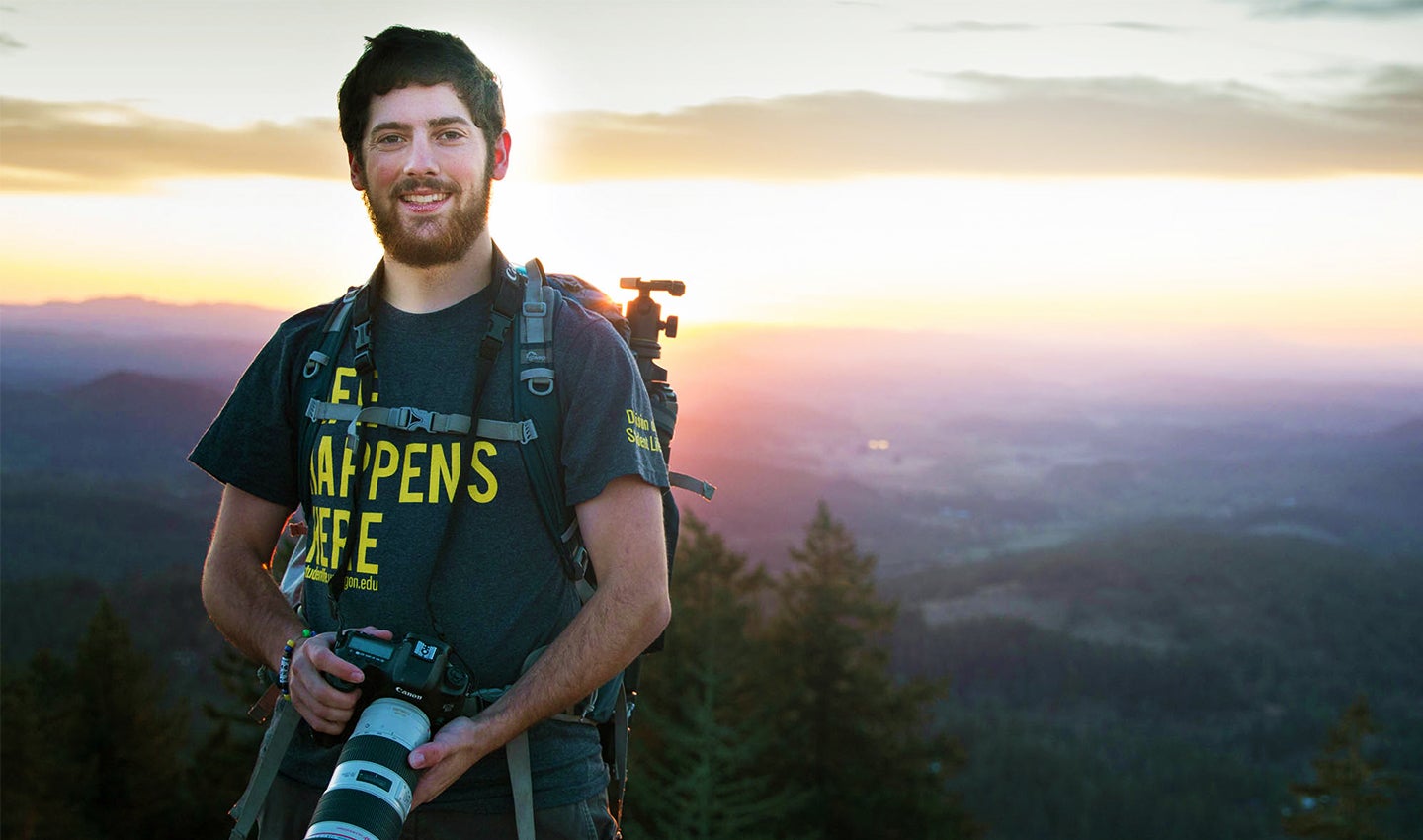 Campus Jobs and Internships
You can earn money toward your degree while gaining valuable work experience. Students can work up to 25 hours a week in jobs on campus, in government, and at local nonprofit agencies.
Justin Hartney '18 helped fund his education by working as a social media content creator for University Communications while he was pursuing his advertising degree. Learn how he balanced work and school.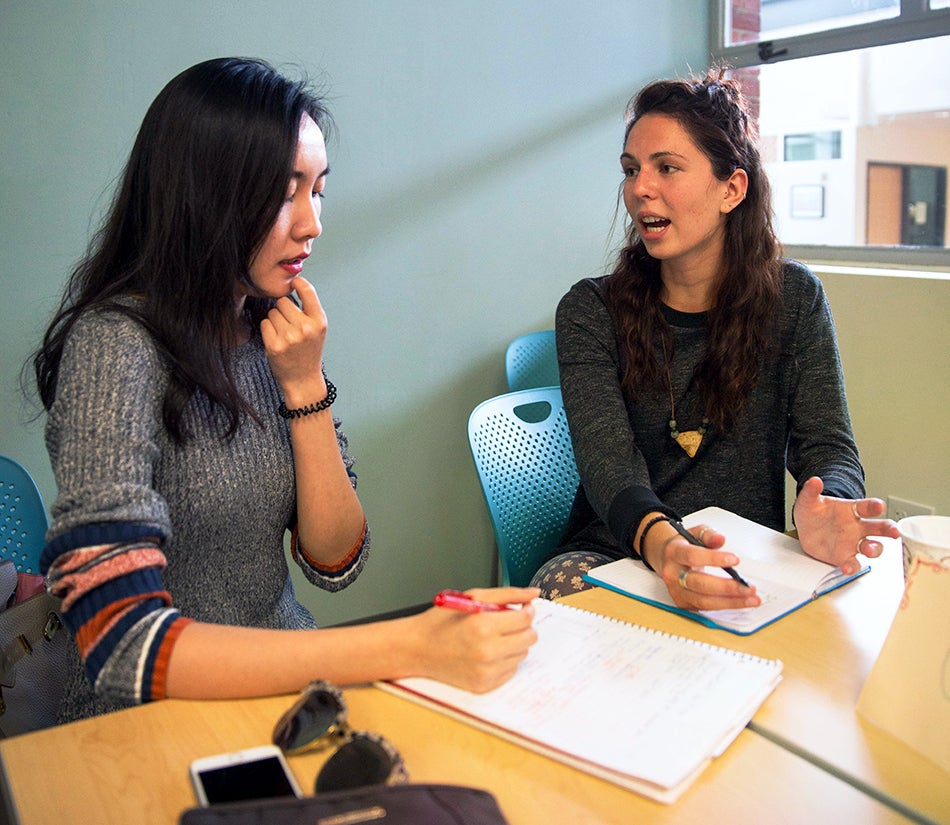 Improve Your Professional Writing
Powerful writing can change minds, tug at hearts, and move people to action. Effective written communication forms the cornerstone of any media or creative profession. SOJC's Writing Central helps you hone your craft with free peer-to-peer coaching from other student writers.
Visit Writing Central
Find Faculty Mentors and Networking Opportunities
In any communication or media industry, it's often about who you know—and our faculty are some of the most well-connected in the business. Their diverse professional and academic backgrounds offer an unparalleled breadth of experience. They'll help you learn the ropes and build your professional network in the classroom, out in the field, and on trips to agencies and media outlets in Portland, New York City, Chicago, San Francisco, and beyond.