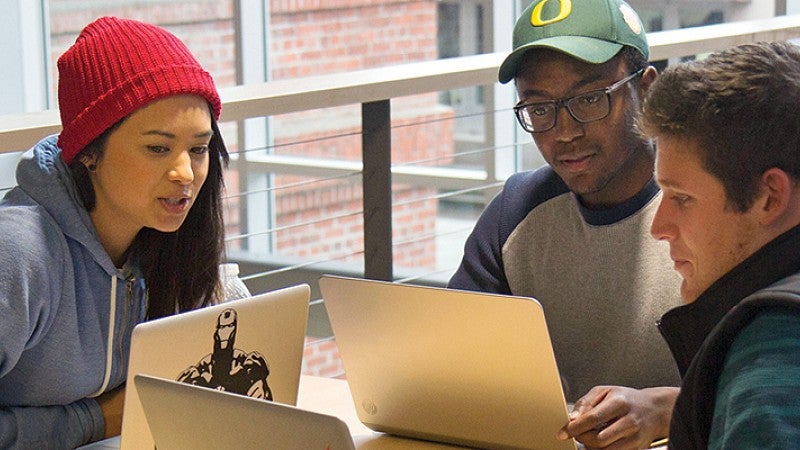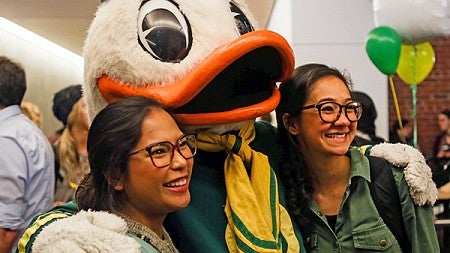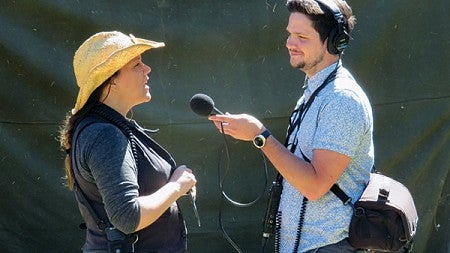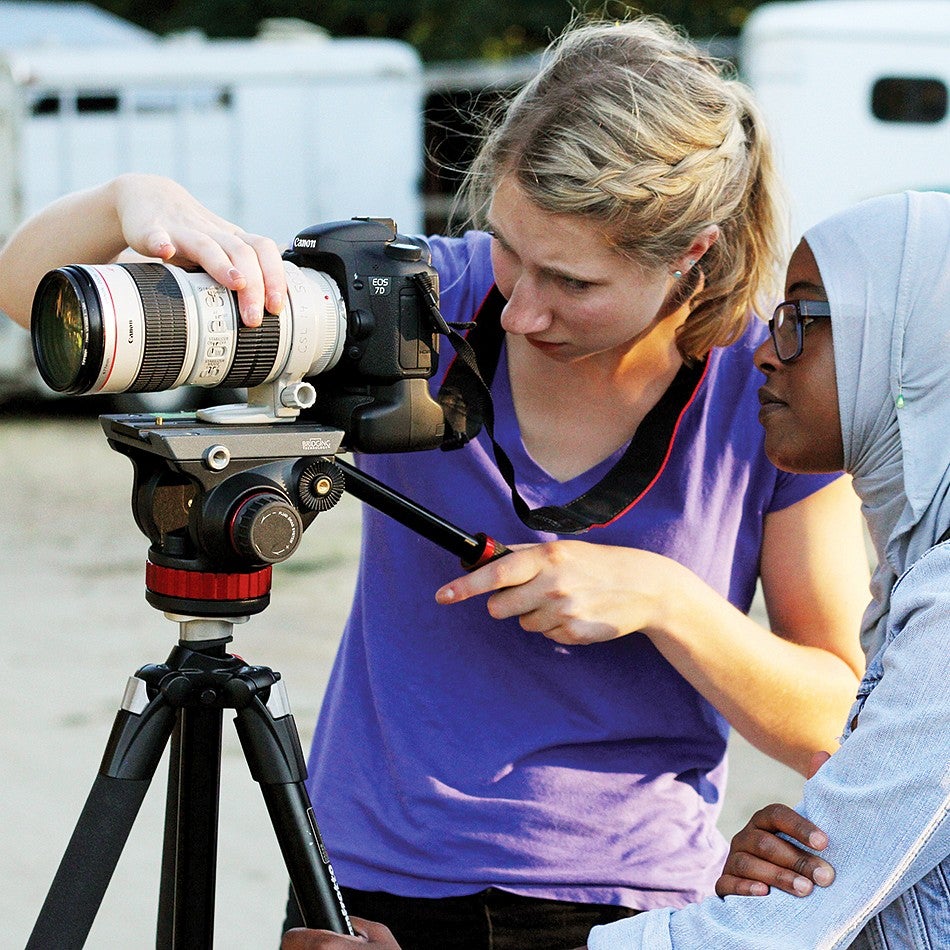 Undergraduate Degrees
Your journey at the SOJC starts when you declare pre-advertising, pre-journalism, pre-media studies, or pre-public relations as your major. After you wrap up a few pre-major requirements, you can apply as a full SOJC major (or double major) with a concentration in: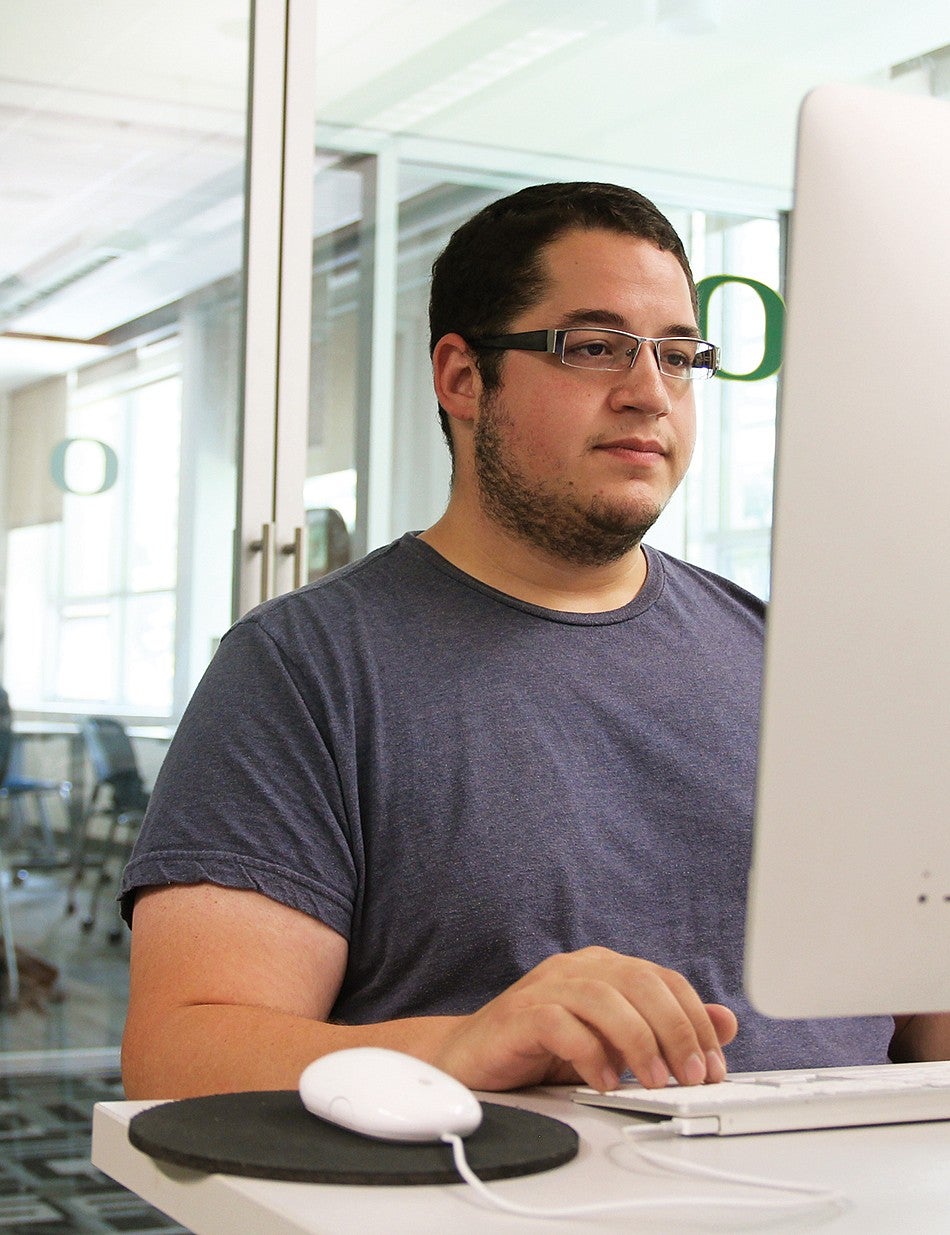 Graduate Degrees
If you've graduated from an accredited four-year college, you've already met the first requirement. The next step is deciding which of our immersive grad programs is best for you. No matter which path you take, you'll get to work alongside some of the best faculty and researchers in the field. We offer:
1,880+
Undergraduate Students in 4 majors
145+
graduate students in 7 programs
25+
student groups, agencies, and publications
75+
INSTRUCTIONAL faculty members
20,000+
alumni (and growing)
Visit the SOJC
Come see why the SOJC is one of the top journalism and communication schools in the nation. Start with a virtual tour, then schedule a visit to our stunning Eugene campus to explore Allen Hall, or to the historic White Stag Block to see SOJC Portland. If you're interested in a professional master's program, sign up for a graduate information session to get all your questions answered.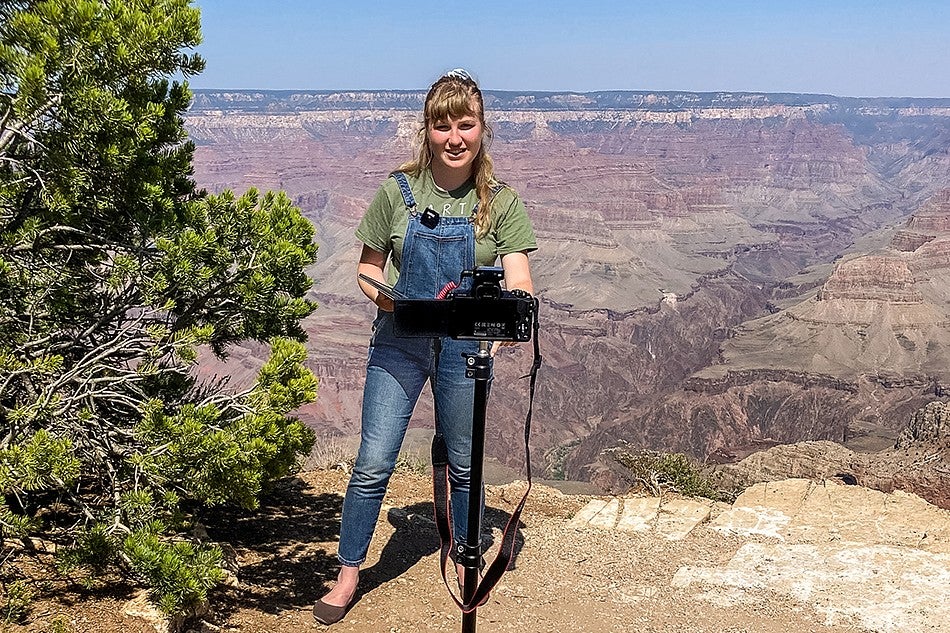 What Our Alumni Say
"The SOJC gave me the tools and support I needed to follow my passion. The focus on research, fact-checking, and interview skills have helped me immensely in my career, and their required multidisciplinary courses like Gateway forced me out of my comfort zone of writing into video and audio editing, giving me the confidence to start my Youtube channel."
—Becky Hoag '19, Technical Science Writer, Naval Postgraduate School; climate YouTuber
Learn and Live Together
Want to harness the power of media for good? If you're a first-year student passionate about using your communication skills to change the world, join like-minded friends in our Media and Social Action Academic Residential Community (ARC). You'll live together, attend classes together, and take meaningful, real-world action together. You can also explore communication-related themes in a first-year interest group.
$15,054
per year, resident undergrad
$41,700
per year, nonresident undergrad
$18,500 - $40,200
per year, resident grad student (varies by program)
$27,500 - $55,000
per year, nonresident grad student (varies by program)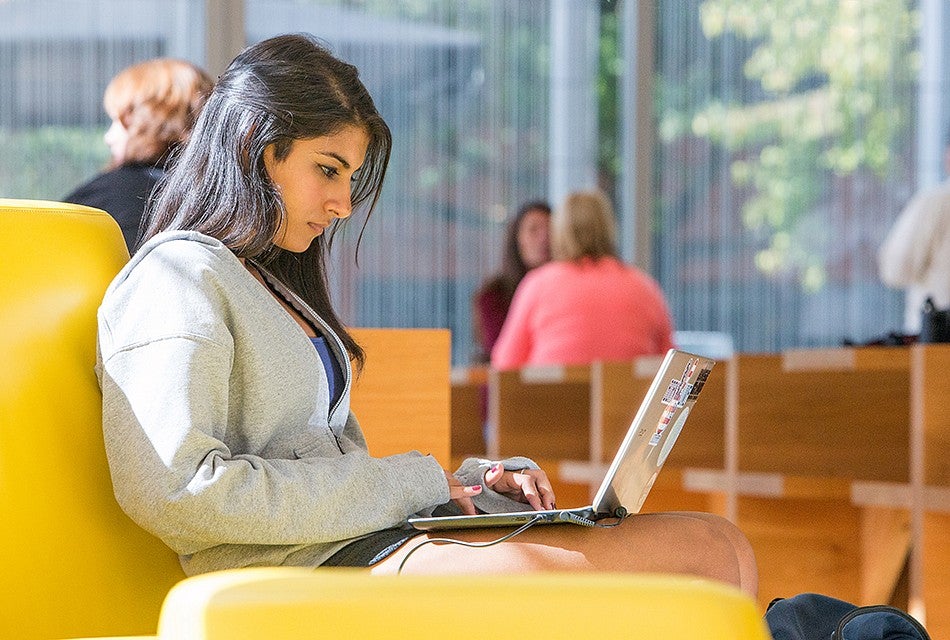 Laptop Policy
Your laptop is your lifeline. It keeps you connected wherever you are, on campus or off. We expect all students to have reliable access to one, and some instructors even require it for class. Need a computer? Get a recommendation from our tech folks, and choose a vendor that offers educational discounts—like the UO Duck Store.