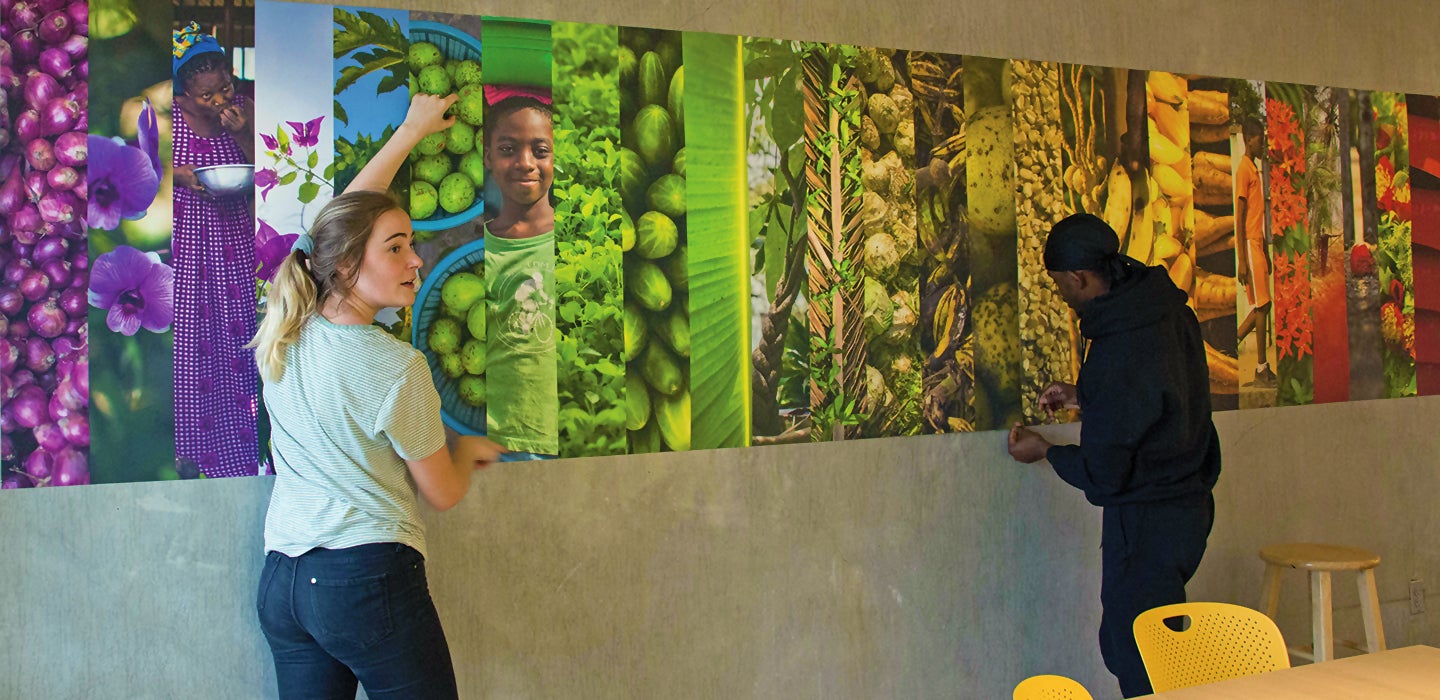 Master's Degree in Advertising and
Brand Responsibility
Our one-year master's program is the first of its kind. Forward-thinking organizations recognize they have the responsibility to support people and the planet while making a profit. And their brands need creative professionals to guide them with compassion, courage, authenticity, and transparency. Join us to learn how to lead this global movement.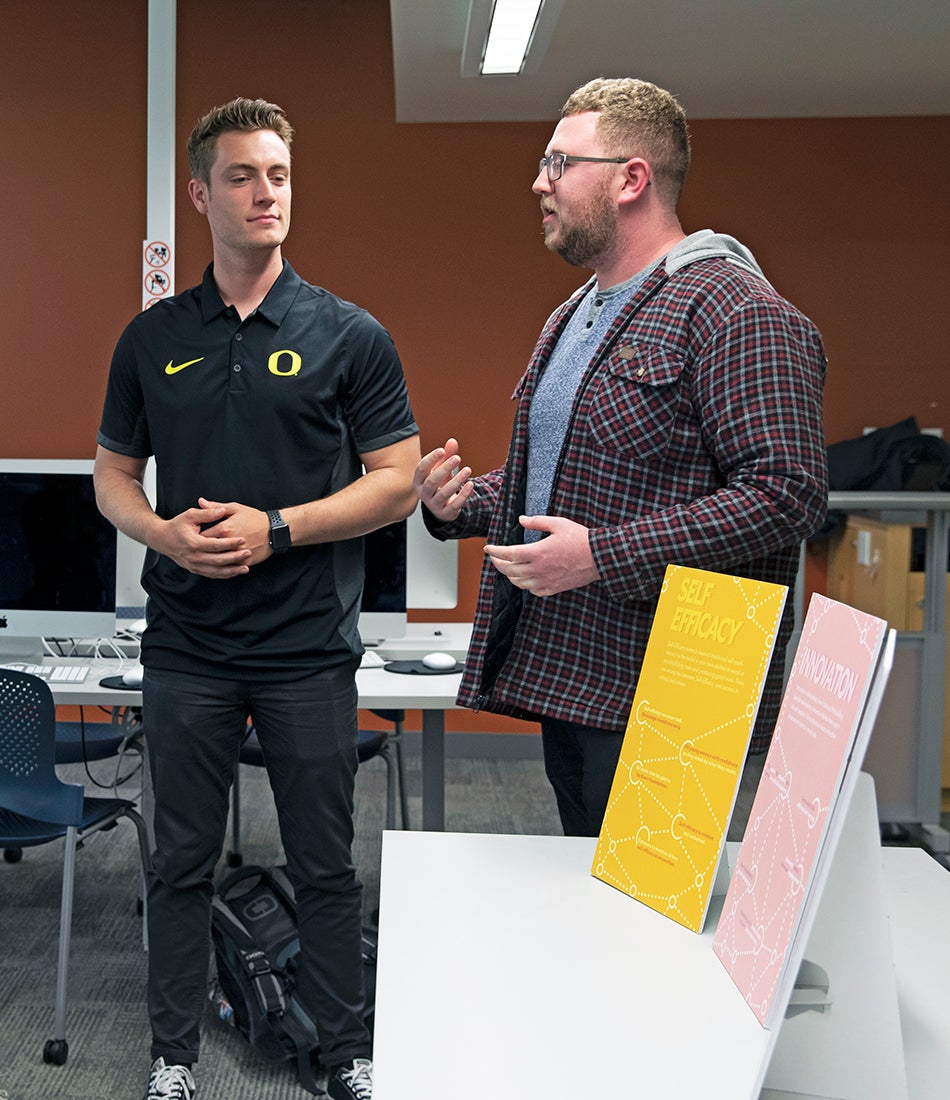 Brand Responsibility Graduate Studies at the SOJC
You want to make the world a better place. You want to raise the bar for brand communication. And you want to work for an organization that's committed to finding solutions to the world's most pressing problems. In our one-year graduate program, you'll learn how to use strategic communication skills to guide strong brands in areas like sustainability, privacy and data protection, social justice, and diversity. You'll also learn how to:
Define brand responsibility
Recognize brands' responsibilities to society beyond economics
Analyze consumer concerns about societal issues
Design effective brand responsibility strategies and campaigns
Develop solutions that use critical, conceptual, and creative approaches
80%+
Advertising Execs Believe Brands Need Social Responsibility
9-15
Months Spent In The Program
16-20
Students In each Cohort 
50%
students from outside oregon
What You Can Do with a Master's in Advertising and Brand Responsibility
More than 80 percent of people working in advertising believe brands have a responsibility to better society. Top agencies and brands—from Google and Starbucks to 72andSunny and Enso—are looking for advertising professionals with a background in socially conscious brand work. This graduate program is the only one in the world geared to train professionals in this emerging field.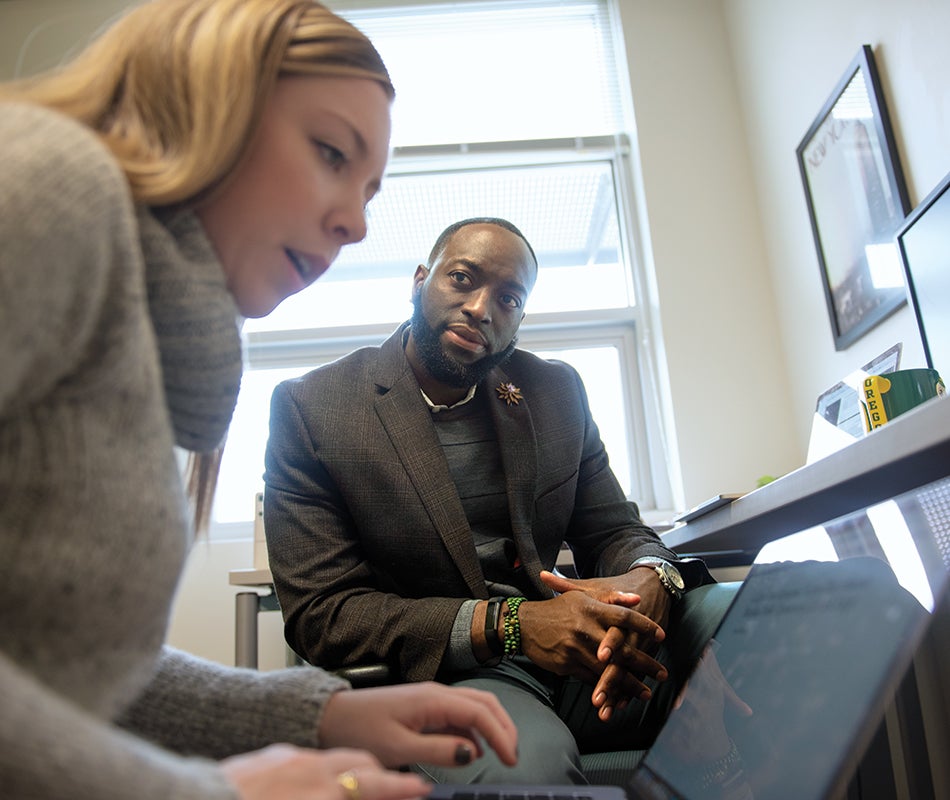 Turning Research into Action
Master's student Danielle Clarke '19 moonlighted as a research assistant for professor Troy Elias. Troy is working with SOJC faculty Deb Morrison and Mark Blaine to examine how different ethnic groups react to—and act on—messages about climate change. The study is supported by the SOJC's Center for Science Communication Research (SCR), whose mission is to help journalists and strategic communicators improve public understanding of scientific discovery and technological solutions.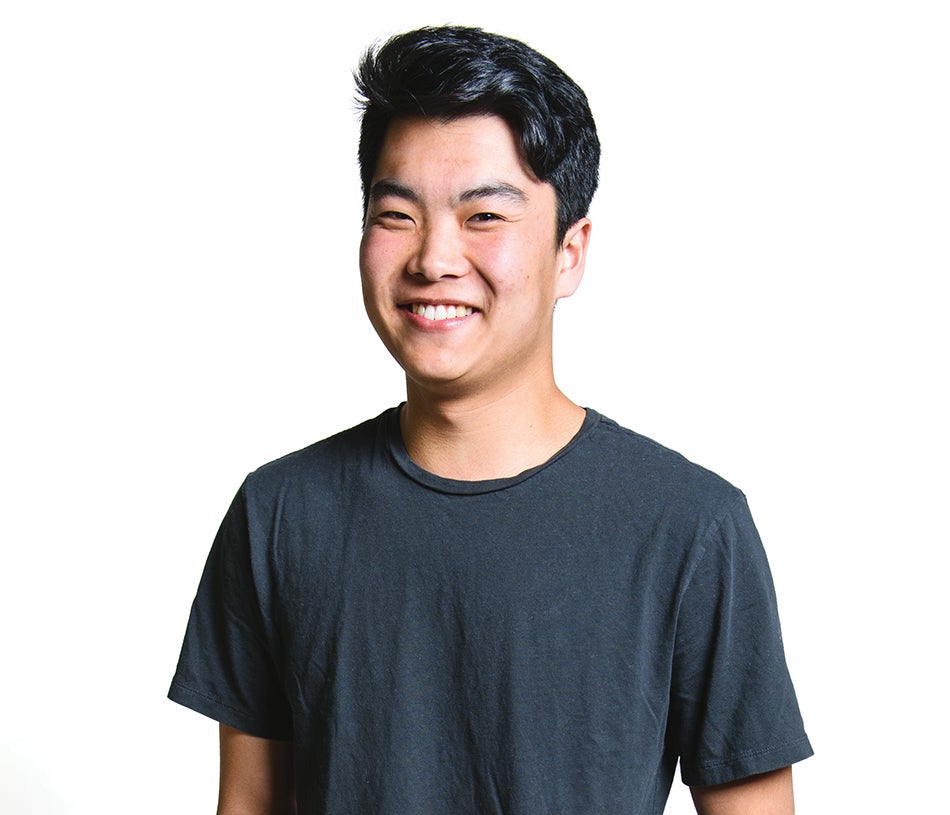 What Our Students Say
"This program challenges us to think collectively and creatively about how advertising can impact the world we live in. It gives young professionals the skills to not only succeed in the industry, but to fundamentally change it. Going through this program with a cohort that's just as deeply invested in social and environmental issues as myself is incredibly inspiring and rewarding."
—Travis Kim '19
Meet Kim Sheehan
In the world of advertising, Kim Sheehan has done it all. She's held leadership positions at agencies in Boston, Chicago, and St. Louis and consulted for top companies like People magazine and Laura Ashley. She is a past president of the American Academy of Advertising, and she has written or edited 12 books. She conducts research on a wide range of topics, from corporate social responsibility and "green" advertising to gender representation in the media and science communication. And she has spent the last 20 years teaching and advising students in the SOJC's advertising, media studies, and honors programs. Watch her Meet the Faculty video to learn more.
Your Investment
Tuition for a typical student in our one-year master's program is approximately: 
$27,500
Nonresident and International
The Master's in Advertising and Brand Responsibility is eligible for federal financial aid and the G.I. Bill.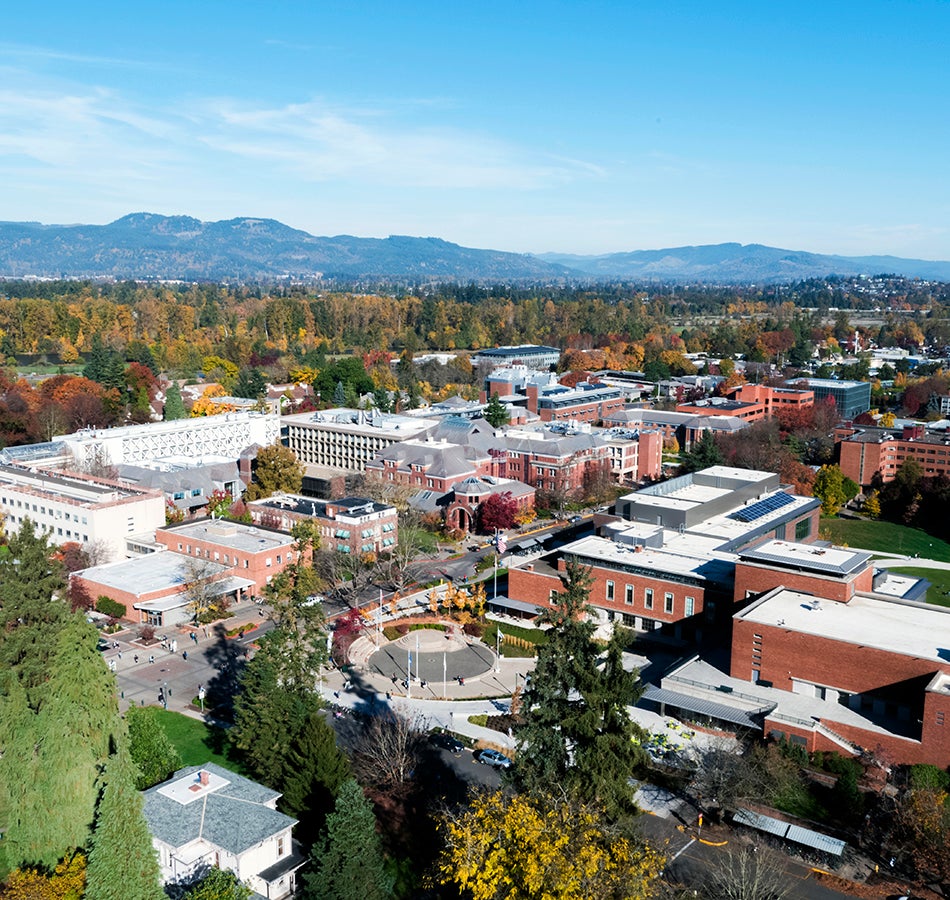 Study in the Beautiful Pacific Northwest
Named for renowned journalist Eric W. Allen, who founded the SOJC over 100 years ago, Allen Hall sits at the heart of the tree-filled University of Oregon campus in Eugene. In our state-of-the-art classrooms, studios, and collaboration spaces, you'll get access to leading faculty, engaged students, and the latest media technology to collaborate on compelling campaigns.