Faculty Research and Creative Projects
Shaping the Field and the Next Generation
Academic excellence at the SOJC begins with our internationally renowned faculty. As award-winning scholars, professionals, and innovators in advertising, journalism, media studies, and public relations, they are just as likely to publish in The New York Times as the Public Relations Review. In the classroom, they are passionate teachers who inform and inspire. Out in the field, they are dedicated mentors who help students build real-world skills and strong industry networks.
$2.5M
in faculty research and project grants in 2018
71
instructional faculty members
2
sojc Research Centers: 
Agora Journalism center
CEnter for Science Communication Research
Center for Science Communication Research 
Public understanding of science and technology is essential to our wellbeing as a society. But research shows that scientists and citizens often see the same issues through different lenses. The SOJC launched the Center for Science Communication Research (SCR) to bridge that gap. Housed in Allen Hall on the University of Oregon's main campus, the SCR conducts interdisciplinary research, trains students for the communication careers of the future, and works to enhance public understanding.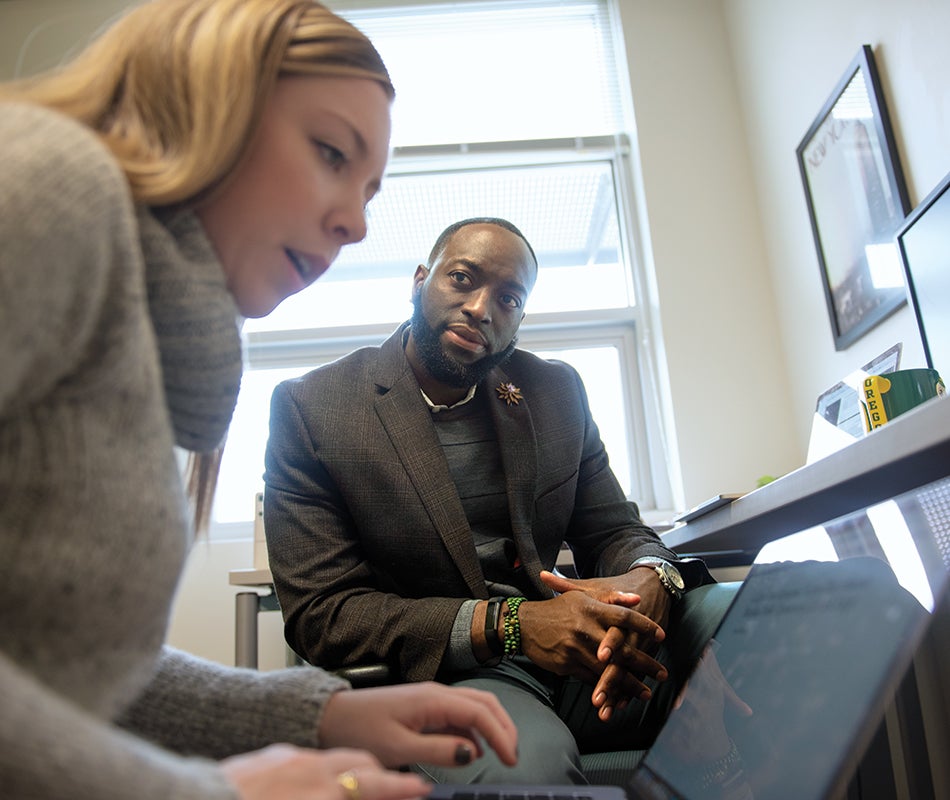 Turning Research into Action
Master's student Danielle Clarke '19 moonlighted as a research assistant for professor Troy Elias. Troy is working with SOJC faculty Deb Morrison and Mark Blaine to examine how different ethnic groups react to—and act on—messages about climate change. The study is supported by the SOJC's new Center for Science Communication Research, whose mission is to help journalists and strategic communicators improve public understanding of scientific discovery and technological solutions.
Agora Journalism Center
The Agora Journalism Center is the UO's gathering place for innovation in communication and civic engagement. Fueled by the idea that journalism is crucial to the health of democracy, the Portland-based center convenes academics, students, media partners, and the public to transform how journalists inform and relate to their communities. A national thought leader and incubator in engaged journalism, the center is one of only a handful of U.S. academic institutions working in this emerging field.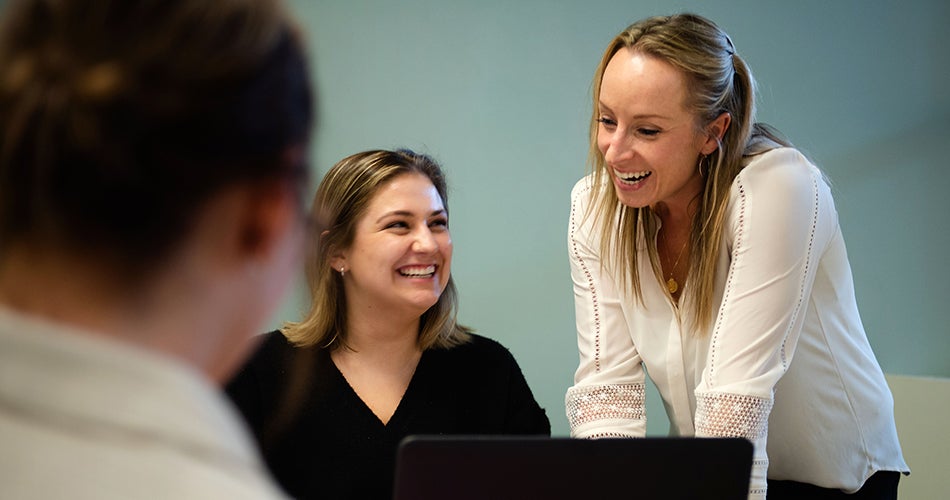 "Courtney Munther encouraged me to become a better writer. Her compassionate mentorship, high expectations, and deep knowledge of the subject made her class one of the most challenging and rewarding in my program."
—Randy Newnham, Public Relations, Class of 2019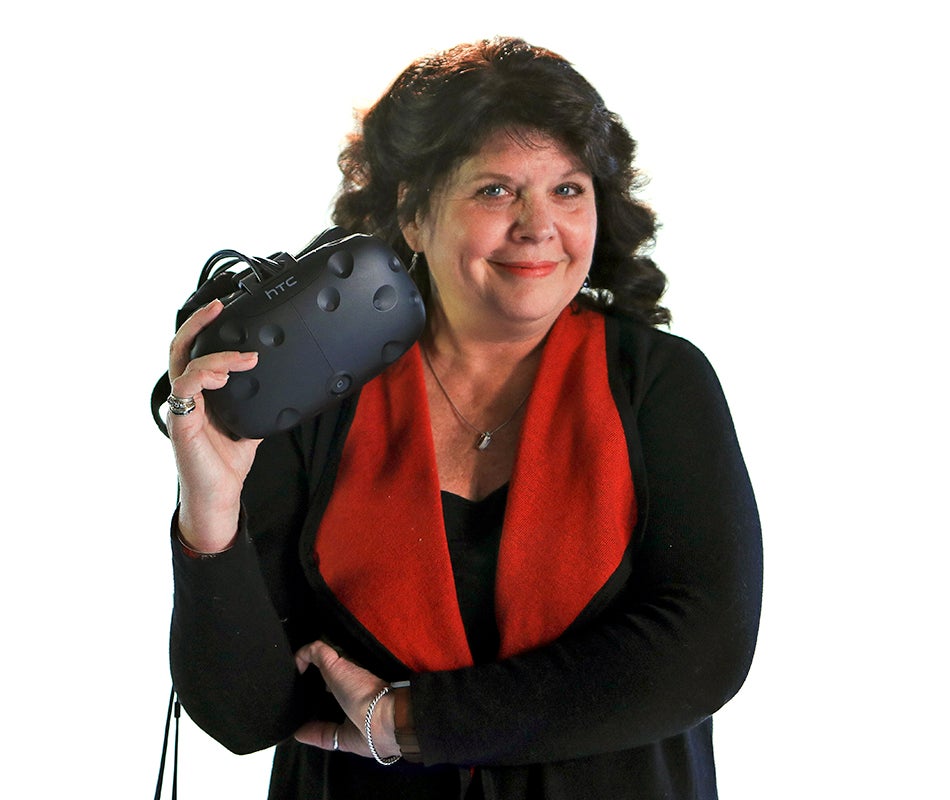 Real-Life Benefits of Virtual Reality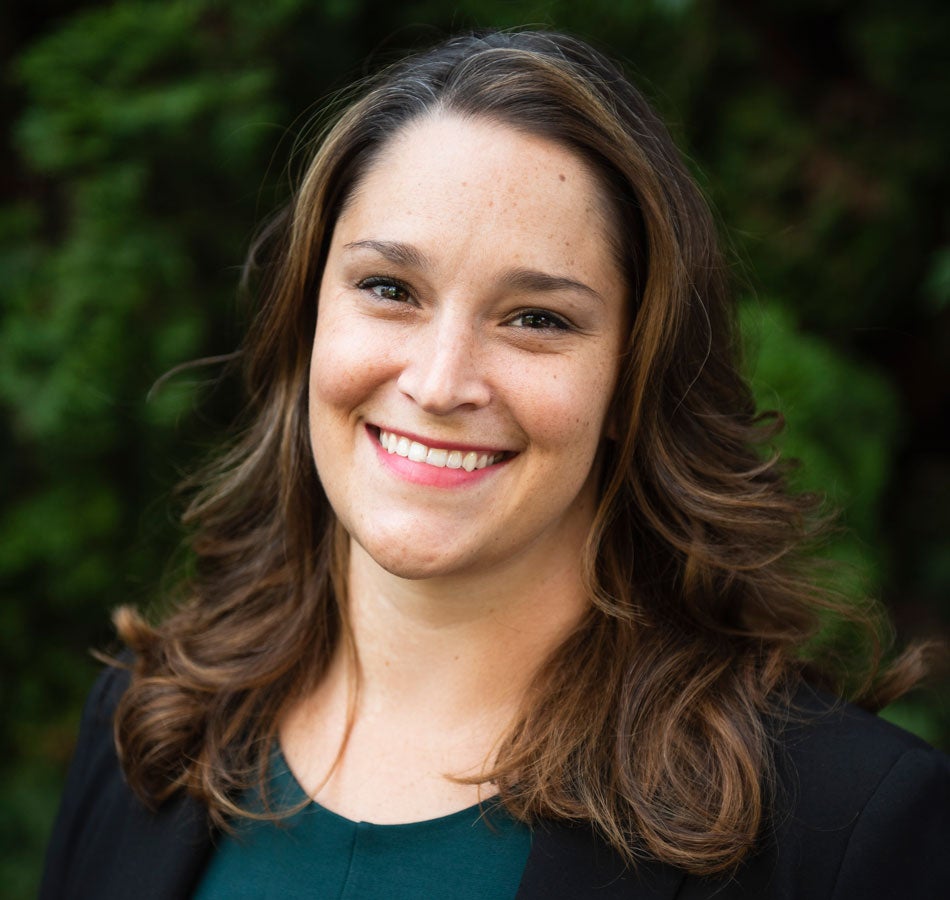 What's It Like to Be a Female Gamer?
In the post-Gamergate era, women represent a growing segment of the gaming community—despite frequent bullying in online spaces. Media studies assistant professor Amanda Cote wants to know why. A gamer herself, Amanda studies gender and representation in video game culture while developing the SOJC's innovative game studies curriculum.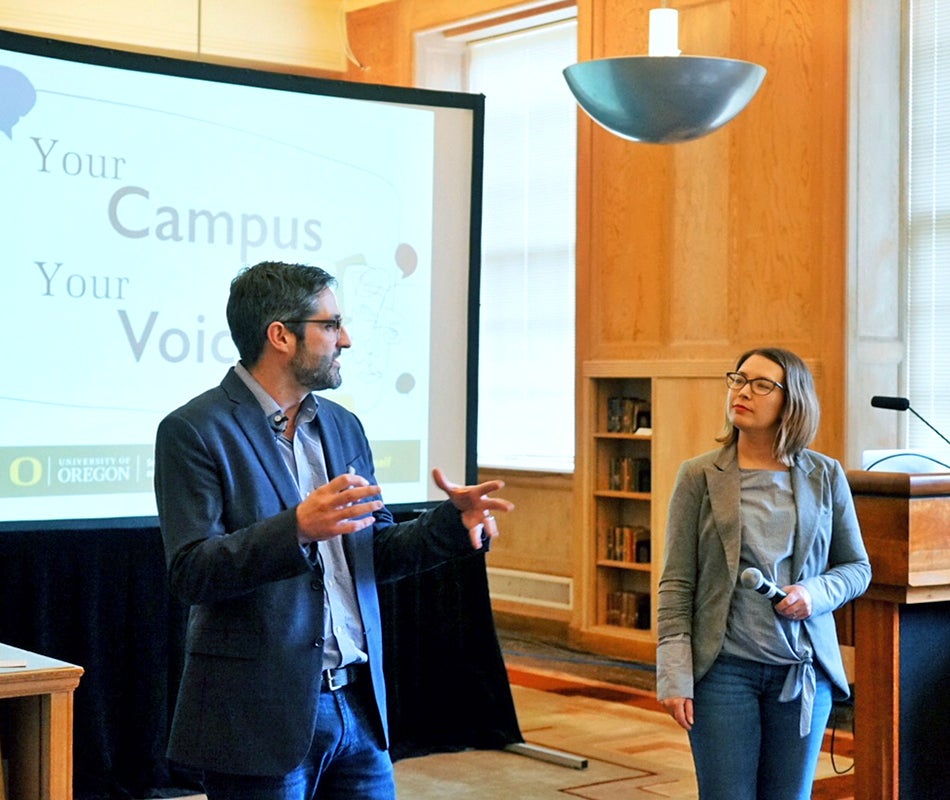 4 Ways Journalists Can Build Public Trust
When polls showed that Americans' trust in the media fell to 32 percent, SOJC researchers and journalism instructors Lisa Heyamoto and Todd Milbourn decided to find out why. They hosted community discussions around the country to ask what might be done to repair it. Read their recently published Agora Journalism Center Report to learn their six insights about public trust and four recommendations to journalists.
Hot Off the Press!
Read the latest books written and edited by SOJC faculty.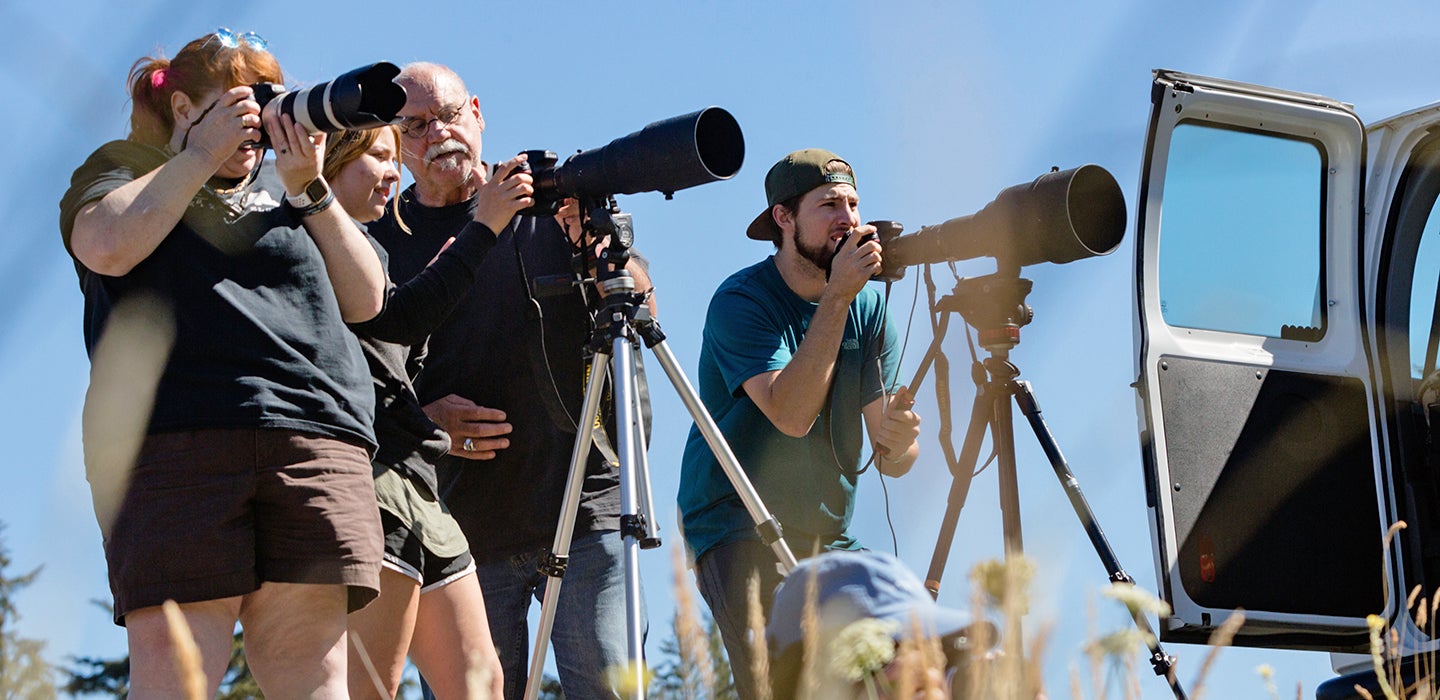 Support Faculty Excellence
Private donations give faculty the means to respond to industry trends and involve students in their work. SOJC professors and instructors are blazing paths in emerging communciation forms, conducting groundbreaking research, and guiding students to new heights in the classroom and out in the field. But they can't do it without your support.