Faculty Research and Creative Projects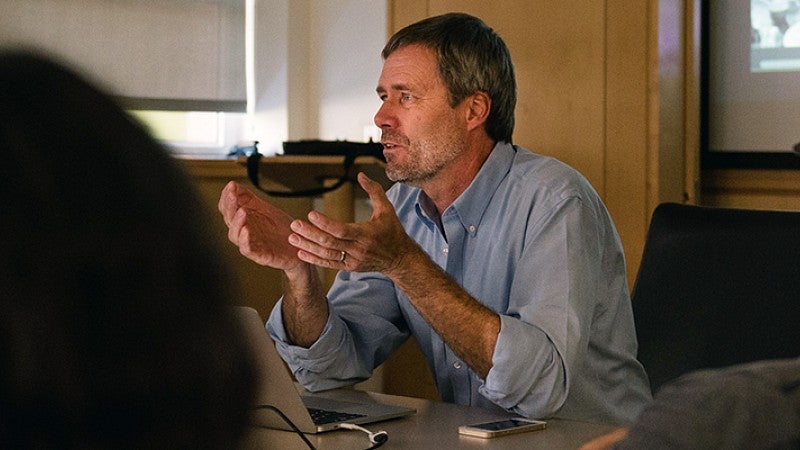 Shaping the Field and the Next Generation
Academic excellence at the SOJC begins with our internationally renowned faculty. As award-winning scholars, professionals, and innovators in advertising, journalism, media studies, and public relations, they are just as likely to publish in The New York Times as the Public Relations Review. In the classroom, they are passionate teachers who inform and inspire. Out in the field, they are dedicated mentors who help students build real-world skills and strong industry networks.
$721K+
in faculty grants and fellowships in 2021
71
instructional faculty members
2
sojc Research Centers: 
Agora Journalism center
CEnter for Science Communication Research
Center for Science Communication Research 
Public understanding of science and technology is essential to our wellbeing as a society. But research shows that scientists and citizens often see the same issues through different lenses. The SOJC launched the Center for Science Communication Research (SCR) to bridge that gap. Housed in Allen Hall on the University of Oregon's main campus, the SCR conducts interdisciplinary research, trains students for the communication careers of the future, and works to enhance public understanding.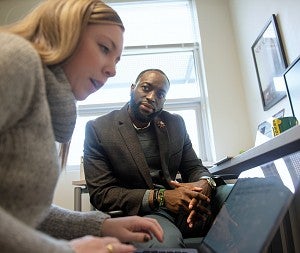 Turning Research into Action
Master's student Danielle Clarke '19 moonlighted as a research assistant for professor Troy Elias. Troy is working with SOJC faculty Deb Morrison and Mark Blaine to examine how different ethnic groups react to—and act on—messages about climate change. The study is supported by the SOJC's Center for Science Communication Research, whose mission is to help journalists and strategic communicators improve public understanding of scientific discovery and technological solutions.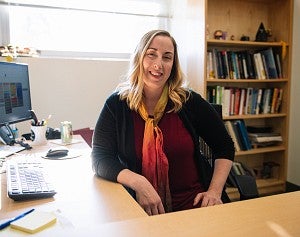 Doing Good Through Public Relations
As the lead communication strategist for the Healthy Oregon Project, SOJC associate professor Autumn Shafer plays an integral role in helping Oregonians better understand their risks. As a public interest communication researcher, she explores how public relations can help people lead better lives, from campaigns to track the spread of COVID-19 across the state to educating college students about sexual consent communication.
Agora Journalism Center
The Agora Journalism Center is the UO's gathering place for innovation in communication and civic engagement. Fueled by the idea that journalism is crucial to the health of democracy, the Portland-based center convenes academics, students, media partners, and the public to transform how journalists inform and relate to their communities. A national thought leader and incubator in engaged journalism, the center is one of only a handful of U.S. academic institutions working in this emerging field.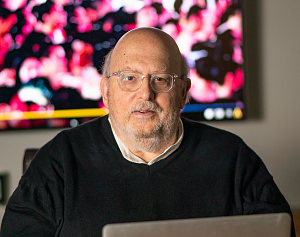 Learn from an Oscar-Winning Filmmaker
Mitchell Block filmed No Lies in 1973, a story about sexual assault, when he was a student at New York University. Today it is considered one of the best short films ever made and is on the Library of Congress's National Register of Films. The executive producer of HBO's Oscar-winning Big Mama, Emmy-winning PBS documentary Carrier, and Oscar-nominated Poster Girl, Mitchell joined the SOJC faculty this year as Jon Anderson Chair and Professor of Documentary and Film Studies.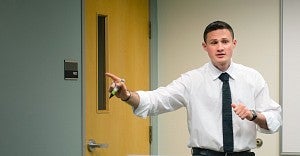 Exposing the Language of Dehumanization
What causes people to treat immigrants as less than human? Assistant professor David Markowitz and his colleagues have linked dehumanization to a range of new characteristics, from how people talk to policy beliefs. In a study published in the Proceedings of the National Academy of Sciences, the Center for Science Communication Research (SCR) associate peels back the social, psychological, and demographic layers inherent in the ways Americans treat vulnerable populations.
Why Are Female Gamers Flocking to D&D?
Women are abandoning digital gaming spaces for tabletop classics like Dungeons & Dragons. Gamer and assistant professor Amanda Cote is on a quest to find out why. Her recent book, Gaming Sexism, explores the misogyny embedded in video game culture, while her research has helped shape the SOJC's cutting-edge game studies curriculum.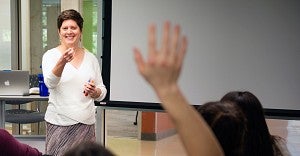 Meet Lori Shontz
Punishing hours, rigorous deadlines, and sweltering heat are just a few of the challenges Lori Shontz's students have endured to cover some of the world's biggest track and field events—including the Olympic Trials and the Track and Field World Championships in Qatar. Affectionately known as "Mama Lori," the journalist and former newspaper editor is a tireless mentor who has helped her students publish more than 630 stories in 38 news outlets. She still finds time to conduct research on the coverage of mass shootings and trauma, a project funded by the Agora Journalism Center.
Hot Off the Press!
Read the latest books written and edited by SOJC faculty.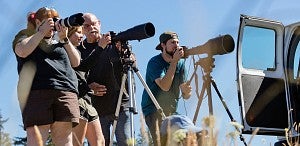 Support Faculty Excellence
Private donations give faculty the means to respond to industry trends and involve students in their work. SOJC professors and instructors are blazing paths in emerging communciation forms, conducting groundbreaking research, and guiding students to new heights in the classroom and out in the field. But they can't do it without your support.