Want to tell stories that hold the powerful accountable? Create campaigns that benefit the environment? Study the media's impact on culture? Help organizations reach new audiences? You can learn it all at the SOJC.
Today's thriving creative and media economy offers a wealth of exciting career paths, from advertising copywriter to multimedia journalist to public relations account executive. No matter which of our four majors you choose, you'll get a strong liberal arts foundation and the professional skills and connections to succeed.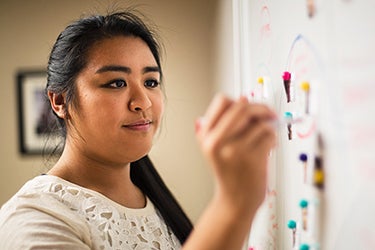 Advertising
Our advertising program focuses on curiosity, confidence, and creative problem-solving. Build core skills in strategic communication, media planning, and brand management—and the portfolio to prove it. Network with top industry minds and join a creative community of thinkers, makers, and doers.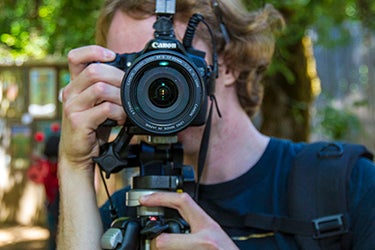 Journalism
This isn't your parents' journalism degree. We're pioneering innovative approaches that will prepare you to work with communities, find solutions for society's problems, and inspire action. Develop the skills to tell an ethical, accurate, and compelling story in any medium.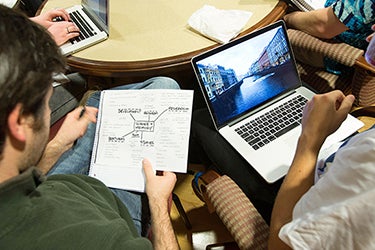 Media Studies
As a media studies major, you'll dive deep into one of the most powerful forces in our modern world with support from award-winning scholars and researchers. You'll also build the skills all employers want, from research and analysis to critical thinking and collaboration.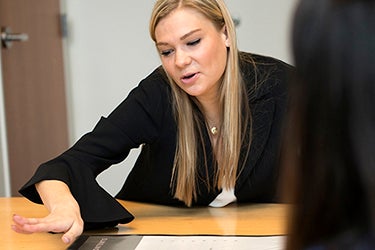 Public Relations
Public relations is all about connecting people—to information, organizations, and other people. Learn how to convey the right message to the right audience at the right time while getting hands-on experience thinking strategically, communicating persuasively, and managing real-world client issues.
---
Pre-SOJC Major
Whether you pursue a concentration in advertising, journalism, media studies, or public relations, you'll begin your journey as an SOJC pre-major. Be sure to check pre-advertising, pre-journalism, pre-media studies, or pre-public relations on your UO application. After you build a foundation in storytelling skills and complete some prerequisites, you'll be ready to choose a concentration to fit your unique passions and goals. Can't pick one? Many of our students choose to double major.