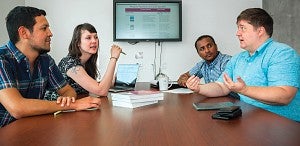 Doctoral Degree in Communication and Media Studies
Technology is redefining how communication and media drive the world. Learn about this powerful and ever-evolving field by delving into media research. Become part of the leading edge of this discipline at one of the nation's oldest accredited schools of journalism and communication, situated in an AAU R1 Research University.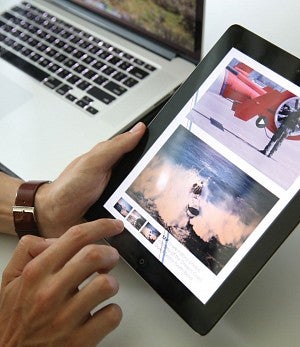 Communication and Media Studies at the SOJC
In our doctoral program, you're more than just a student. You'll work as a co-author, scholar, and teacher, conducting impactful research alongside leaders in media and communication. Our supportive faculty, welcoming and inclusive community, and the stunning backdrop of the Pacific Northwest will launch you on a journey you'll never forget. Conduct your PhD research at an R1 research institution with four years of full funding and guidance from internationally recognized experts in:
Critical and cultural approaches to communication
Global media
Journalism studies
Media and public life
Media ethics
Persuasion and media psychology
Science, health, and environmental communication
Technology and society
Visual media
26+
Years of Academic Excellence
17
Nations Represented in Current Cohort
What You Can Do with a Communication and Media Studies Graduate Degree
Our PhD students graduate with the knowledge, skill, and research portfolio to claim teaching and research posts at top universities and think tanks around the world. They also develop valuable analytical and research skills that set them apart in any field. A communication and media studies degree offers a solid foundation that can springboard you into academia or a career in media, government, law, or nonprofit work. See what three of our graduates are up to:
Over 25 Years of Academic Excellence
For more than a quarter century, doctoral candidates at the SOJC have worked alongside our internationally recognized faculty to produce groundbreaking media research. And with our enviable job placement rate, they've launched trailblazing careers as professors, filmmakers, government and nonprofit researchers, data scientists, and more. Watch the video below to learn more about the past, present, and future of the SOJC's communication and media studies doctoral program.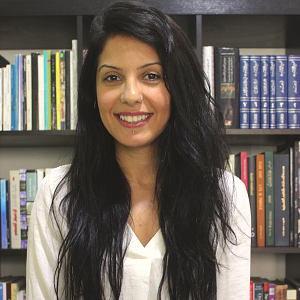 Exploring Palestinian Identity and Representation in Cinema
"I'd like to highlight the uniqueness of the Palestinian cinema in the field of research and expose my future students to different points of views about identity and representations. As Palestinians, the media usually depicts us in a negative way. I want to change that."
— Hadil Abuhmaid, Communication and Media Studies PhD student
Fully Funded PhD
You bring the intellectual curiosity, we'll take care of the tuition: our doctoral candidates are fully funded for four consecutive years, including health benefits and a stipend. We also offer resources for conducting research that contributes to the field while preparing you for a career in higher education or meaningful work in the public and private sectors.
$1,757
Monthly Stipend
16 Hours/Week
Teaching and Research Work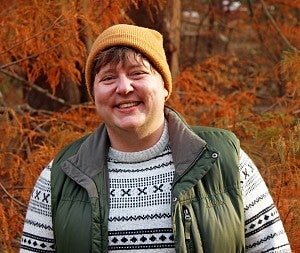 PhD Research Explores How Rural Life Impacts Trans Individuals
At the intersections of geography, history, and lived experience, you'll find Beck Banks' research and documentary on the many ways living in a rural location impacts the lives of trans individuals. The communication and media studies doctoral student's research is based on personal experience growing up as a gender nonconforming child in Appalachia.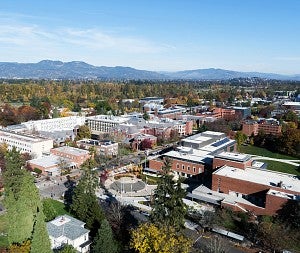 Study in the Beautiful Pacific Northwest
Named for renowned journalist Eric W. Allen, who founded the SOJC over 100 years ago, Allen Hall sits at the heart of the tree-filled University of Oregon campus in Eugene. In our state-of-the-art classrooms, studios, and collaboration spaces, you'll get expert guidance from leading researchers and teachers in the field.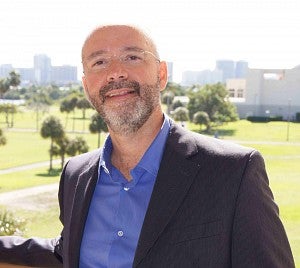 From Science Journalist in Brazil to an Academic Leader in the U.S
Raul Reis '98 has always been curious. That quality led him to become a science journalist in his native Brazil, and it drew him to the United States to further his education. A member of the SOJC's inaugural PhD cohort, Reis's connections with supportive faculty such as Leslie Steeves and Janet Wasko confirmed his decision to start a new career as an academic. Since then, he has risen to the top of his field as dean of the Hussman School of Journalism and Media at the University of North Carolina.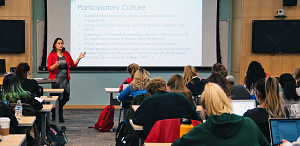 What's It Like to Be a Female Gamer?
In the post-Gamergate era, women represent a growing segment of the gaming community—despite frequent bullying in online spaces. Media studies assistant professor Amanda Cote wants to know why. A gamer herself, Amanda studies gender and representation in video game culture while developing the SOJC's innovative game studies curriculum.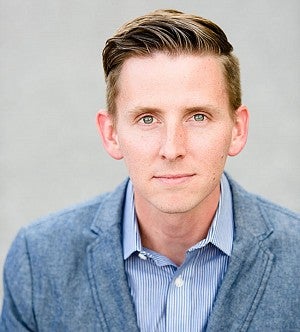 Examining How AI Is Changing Journalism
Some media outlets use artificial intelligence to make many of the decisions journalists used to make. It chooses what headlines to put in front of different audiences and even writes articles based on structured data.
Associate professor Seth Lewis explores the changing relationships between journalists, their audiences, and technology. His recent studies examine how audiences experience news in the digital age and how algorithms influence the news people consume.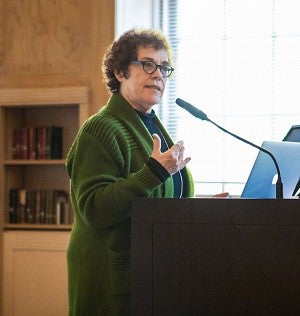 Deconstructing Disney and Other Media Giants
How does Disney weave the fantasies that enthrall entire generations? Professor Janet Wasko critically examines the interplay of power and communication within the film industry and some of the world's most influential media companies. The president of the International Association for Media and Communication Research, Wasko has written or edited 20 books and founded the annual What Is? conference, which explores media and communication through a variety of lenses.