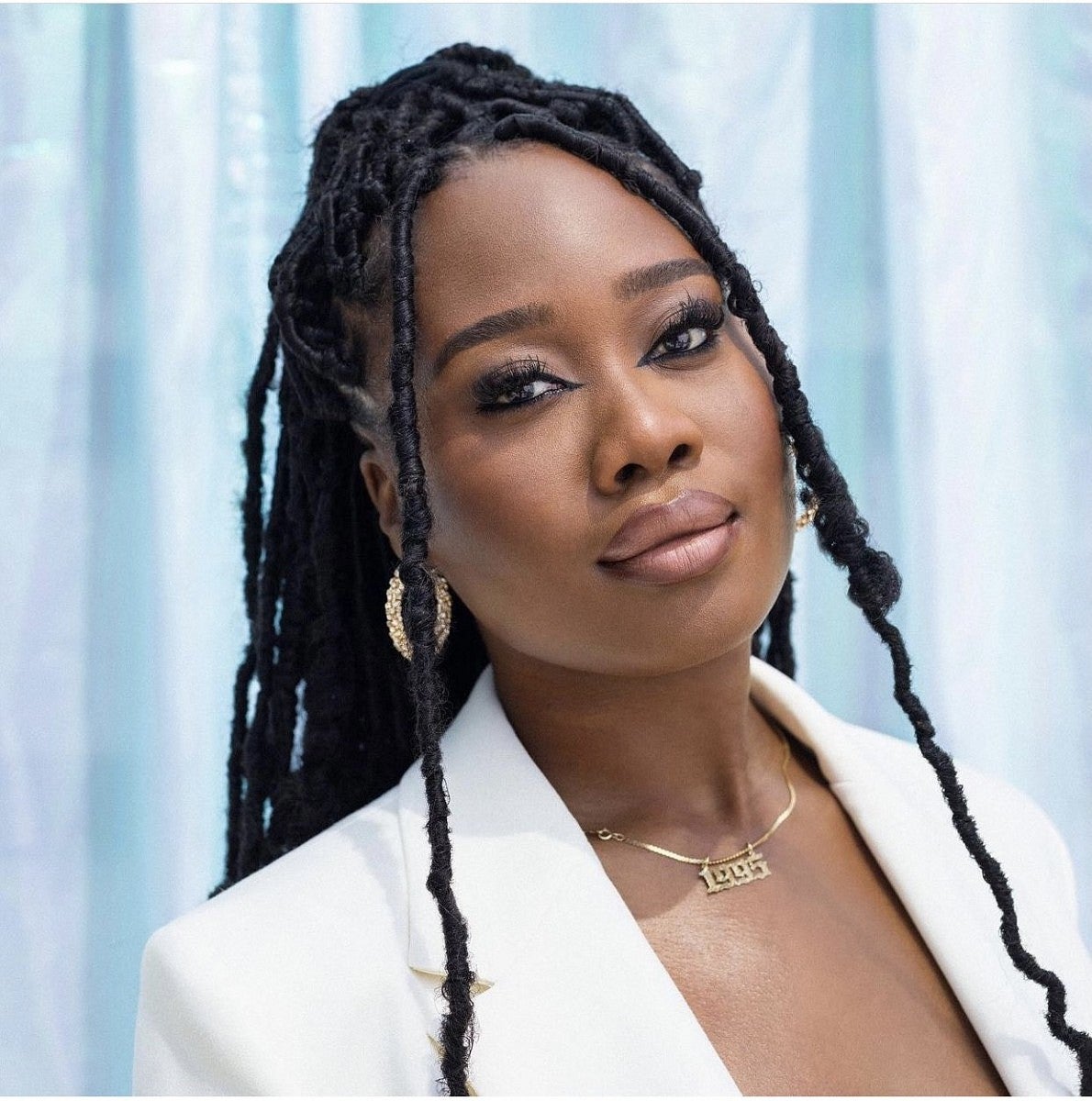 Tylynn Burns '17 always wanted to make commercials. But it wasn't until she became an advertising major at the School of Journalism and Communication (SOJC) that she learned about the creative strategy behind them.
As director of Allen Hall Advertising, the SOJC's student-run ad agency, Burns had plenty of opportunities to practice her project management skills. Creatively, however, she felt underutilized. That all changed when she collaborated with 22 other students to create "Reset the Code," an ad campaign urging students to recommit to the UO code of mutual respect.
After graduation, Burns worked for an ad agency before pivoting to launch her own event agency, House Party Creative. Things took another turn this year when she was cast on Issa Rae's new HBO reality show, "Sweet Life: Los Angeles."
Why did you decide to attend the University of Oregon?
I knew I didn't want to attend a school anywhere far. I also wanted to attend a college that had a lot of school pride, and I'll never forget the "I Love My Ducks" music video from 12 years ago. After I saw that, I wanted to attend the University of Oregon. The school looked exciting. I felt it was close enough to home, but also far enough away.
Was there a defining moment for you at the UO?
In the SOJC, especially within the advertising program, I felt a little left out since I went down the account management path. The SOJC and Allen Hall Advertising favored creatives and strategists, and account managers were left behind. I was never tapped to do cool creative side projects. It wasn't until a few of us decided to spearhead "Reset the Code" that people were able to see a different side of me.
Being a part of "Reset the Code" was pivotal to me because I was able to show my creative process and be more than just someone who pushes through timelines and gives out deliverables. I really was a core part of the team, and I feel "Reset the Code" was well-received by students, staff, faculty, the athletic department and the community.
How did the skills you learned in the SOJC prepare you for a career in advertising?
The SOJC prepared me for the structure of advertising. The SOJC and Allen Hall do a great job of growing their students to be creative thinkers. How can we creatively solve a problem instead of approaching it in a traditional way?
They taught the processes in advertising — how you deliver a campaign to the different departments — while also providing resources and spaces for us to apply that learning. By building that foundation, students excelled when we were thrown into those situations because they treated Allen Hall Advertising as a real full-time service agency. By the time I graduated, I didn't feel that I didn't know what I was doing.
Why did you decide to start your own company?
I've always wanted to start something. I'm just that kind of person. I remember having a huge dinner in L.A. with some friends I looked up to, and initially the conversations we were having were: How do we start an agency? We have all these different kinds of people that can do different things. How can we create an umbrella with different sectors under that?
Then one day I said, "I'm about to start something. I want to throw impactful, amazing parties for people to come together in creative industries and get to know one another and build connections."
I booked a venue. I didn't have a name or a registered LLC, but I booked it for May 13, 2018. I said, "By that date I'm going to have everything lined up." I filed for my LLC in March. I created the name I wanted, House Party Creative. I made an Instagram, reached out to a designer and threw my first event. After that, I was like, I can do this.
I'm in the place now where we're scaling. I have a team, and it's like, "OK, let's make this real." It's been three years of a lot of hard work and a lot of money lost, but it's all paid off.
Starting a business gives you these back-end skills that most things don't. When you start a business from scratch and challenge yourself to learn new things, it opens your mind and capabilities on a much larger scale.
What has your career journey looked like since graduating from UO?
When I graduated from the University of Oregon, I moved to San Francisco to intern at Goodby Silverstein and Partners. After I finished my internship, I moved back to Los Angeles and didn't have a job. I ended up getting a creative recruitment coordinator position at 72andSunny, an advertising company in Los Angeles, and I stayed in that role for a year and a half.
While I was at 72andSunny, I started House Party Creative, and that showed me I wanted to go into a different industry. I left the ad agency because I was really into events and got an account coordinator position at Crown and Conquer, a Black-owned and women-led experiential agency.
I started to make some lifestyle changes, and I wanted a job that would provide me with financial stability while allowing me to continue to grow as an account manager or project manager. I was able to get hired as a project manager with my current company, Kamp Grizzly, a Portland-based advertising agency.
How did you find out you were going to be a part of "Sweet Life: Los Angeles"?
My friends who were already on the cast texted me and said, "This is a really cool opportunity. We referred you and they might want to talk to you."
I had a few conversations with the show, and then it went silent for a few months. We came back, and I did an audition tape, and after that it went silent again for a few more months. Then, out of nowhere, it took off, and they told us, "You are now the official cast on the show."
We started filming in February until the end of July; it's been a year of preparation. To this day, my friends and I are like, "Why us?"
What advice do you have for students who want to start their own business?
Don't psych yourself out. When people are first starting a business, they think they need to have all this money, resources and time behind them, but since you only have 24 hours in a day, work at a job that can fuel your business.
Do your research. The first thing you need to do is make an Instagram account because everything takes off through social media.
If you are thinking about starting your own business, then just start it.
—By Alli Weseman '22
---
Alli Weseman (she/her/hers) is a second-year student in the SOJC's multimedia journalism master's program in Portland. She has freelanced for Portland Monthly Magazine and hopes to work in a newsroom one day. You can find more of Alli's work at alliwesemanphotography.com.