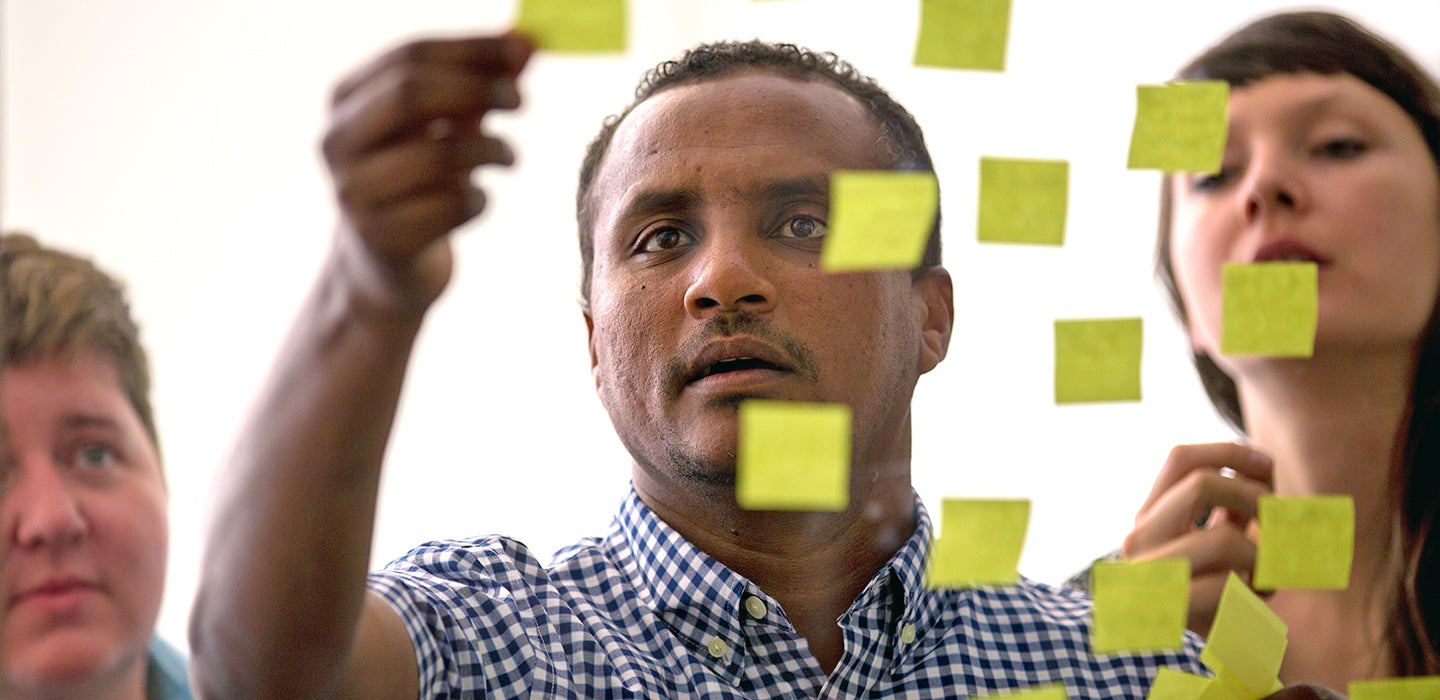 Master's Degree in Strategic Communication
In our flexible Portland-based master's program, you'll learn the latest in the rapidly evolving strategic communication field from some of the world's most successful communicators. Build the skills to rise above the noise—and to the next level in your career.
Strategic Communication Graduate Study at SOJC Portland
Today's strategic communicators must master a broad skill set encompassing creativity, critical thinking, strategic analysis, and practical application. Our 48-credit curriculum covers research, planning, management, finance, social media, and more to help you become a communication leader. Most of our students are mid-career professionals in public relations, advertising, marketing, corporate communication, or related fields. If you want to use communication to better your company, your community, or your world, we want to meet you.
120+
STRATEGIC COMMUNICATORS TRAINED
5-8
terms Spent In The Program
$500K+
in pro bono client work
Flexible Schedule for Working Professionals
Many of our students work full-time, so we offer all our classes on evenings and weekends. You can pick between two program timelines—the traditional two-year pathway or our new accelerated program (starting fall 2021)—or negotiate a pace that works for you.
Apply Now
Applications will be accepted on a space-available basis. Apply now to reserve your spot in the 2021 cohort.
Questions? Reach out to us at sojcmasters@uoregon.edu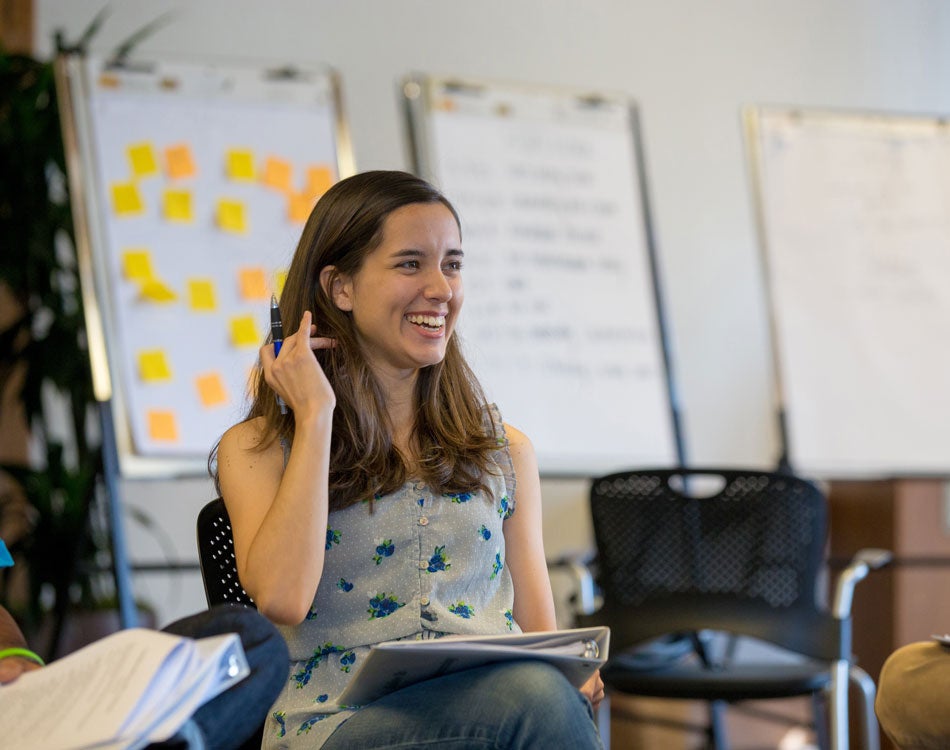 Virtual Information Sessions 
Want to learn more about our Portland-based Strategic Communication Master's program? Register for an upcoming info session.
What You Can Do with a Master's in Strategic Communication
In today's content-cluttered landscape, strategic communication is crucial to the success of businesses, government, and nonprofits alike. Our program gives you specialized, executive-level skills to become a leader in this exciting and rapidly evolving field. And our graduates have landed jobs at some of the top shops in the country, like Intel, Oracle, and the FBI. Check out what three of our graduates are up to now: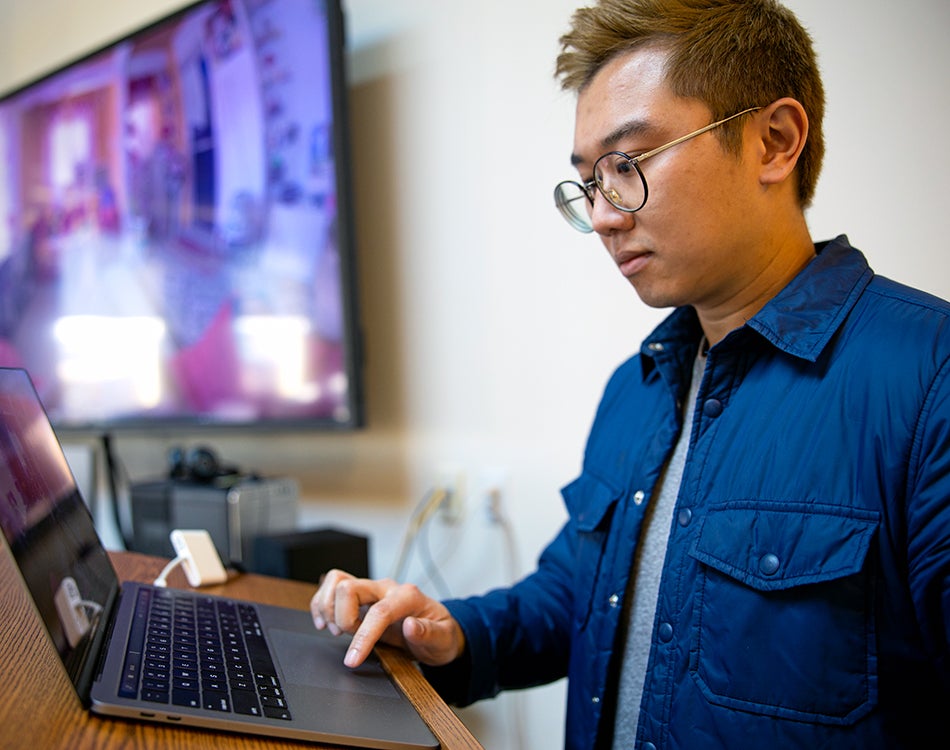 Make a Difference
After taking an immersive media course in the Oregon Reality Lab, Enton Lok, MA '20, learned about virtual reality's power to inspire compassion and spur people to action. For his strategic communication master's capstone project, Lok developed a VR campaign to recruit volunteers for Big Brothers Big Sisters Columbia Northwest. The innovative approach helped him land a job as a full-time strategist for Portland advertising agency Twenty Four 7.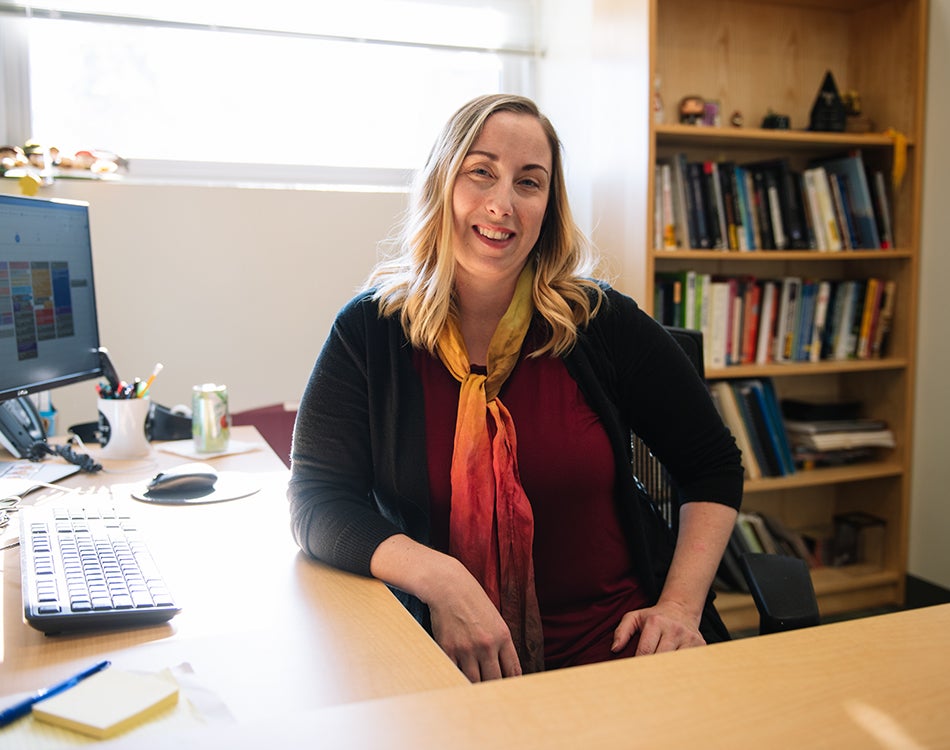 Meet Autumn Shafer
As the lead communication strategist for the Healthy Oregon Project, SOJC associate professor Autumn Shafer plays an integral role in helping Oregonians better understand their risks. As a public interest communication researcher, she explores how public relations can help people lead better lives, from campaigns to track the spread of COVID-19 across the state to educating college students about sexual consent communication.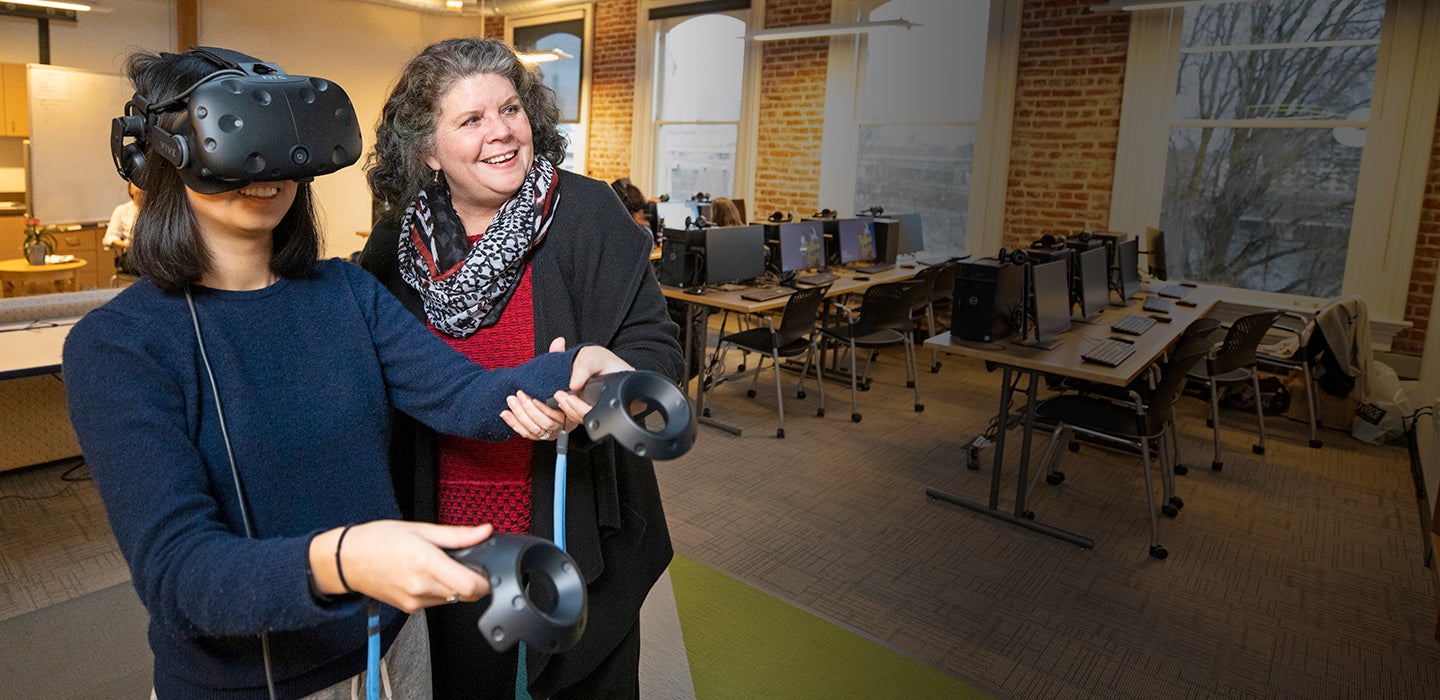 Immerse Yourself at the Oregon Reality (OR) Lab
We live in the experiential age. Organizations are using emerging technology like virtual reality, augmented reality, and 360 video to engage audiences more deeply than ever. With social innovation and ethics at the heart of our research and product, community, and experience development, the Oregon Reality Lab in Portland is the place for students to create strategic, next-generation communication solutions incorporating immersive media.
Network with World-Class Communication Leaders
Our Strategic Communication Leadership Network brings together some of the top communication leaders in the world—executives from such companies as Microsoft, Nike, and Edelman Public Relations—to network, discuss the state of the industry, and guide our program's offerings. You'll get to meet them and learn from their in-the-trenches insights. This unique group of executives helps us stay ahead of the curve and prepare our graduates for successful careers.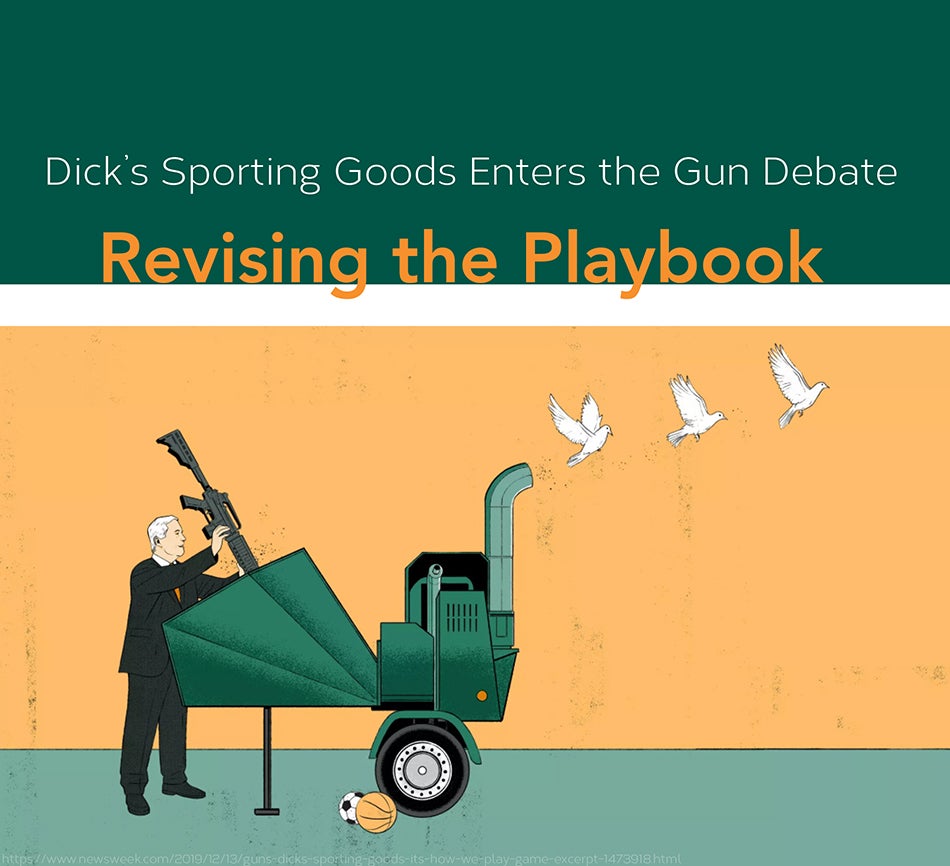 Award-Winning Student Work
There's never been a more interesting time to be a professional communicator. Strategic communication master's students Alyson Morris, Hanna Neuschwander, and Rui Zhao were interested in how Dick's Sporting Goods communicated its decision to halt gun sales after 17 people died in the 2018 school shooting in Parkland, Florida. Their case study examining the company's values, planning, and crisis communications won the national 2020 Jack Koten Page Principles Case Study Award in corporate communications.
Your Investment
Below are tuition estimates for a typical student in our two-year master's program. Your actual costs may vary depending on how long you take to complete the program. For a customized estimate, try the UO's graduate costs calculator. 
$53,600
Nonresident and International
The Strategic Communication Master's program is eligible for federal financial aid and the G.I. Bill.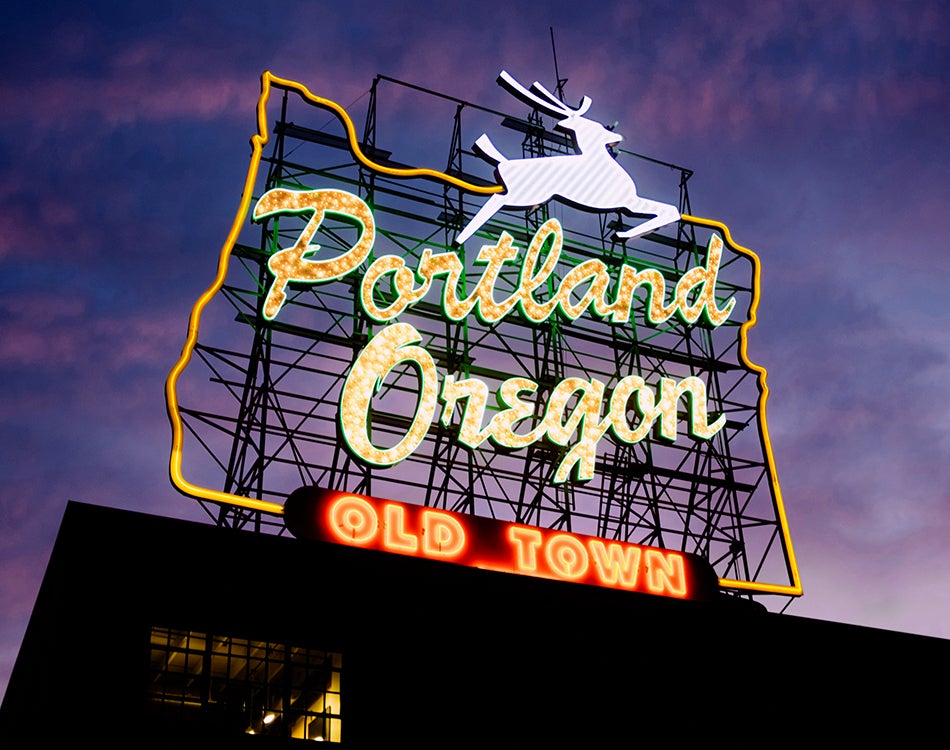 Where We're Located
Classes are held evenings and weekends at SOJC Portland on the historic White Stag Block, located at the heart of Oregon's biggest media market. Visit us to see our new Oregon Reality immersive experience lab and state-of-the-art gear checkout room.