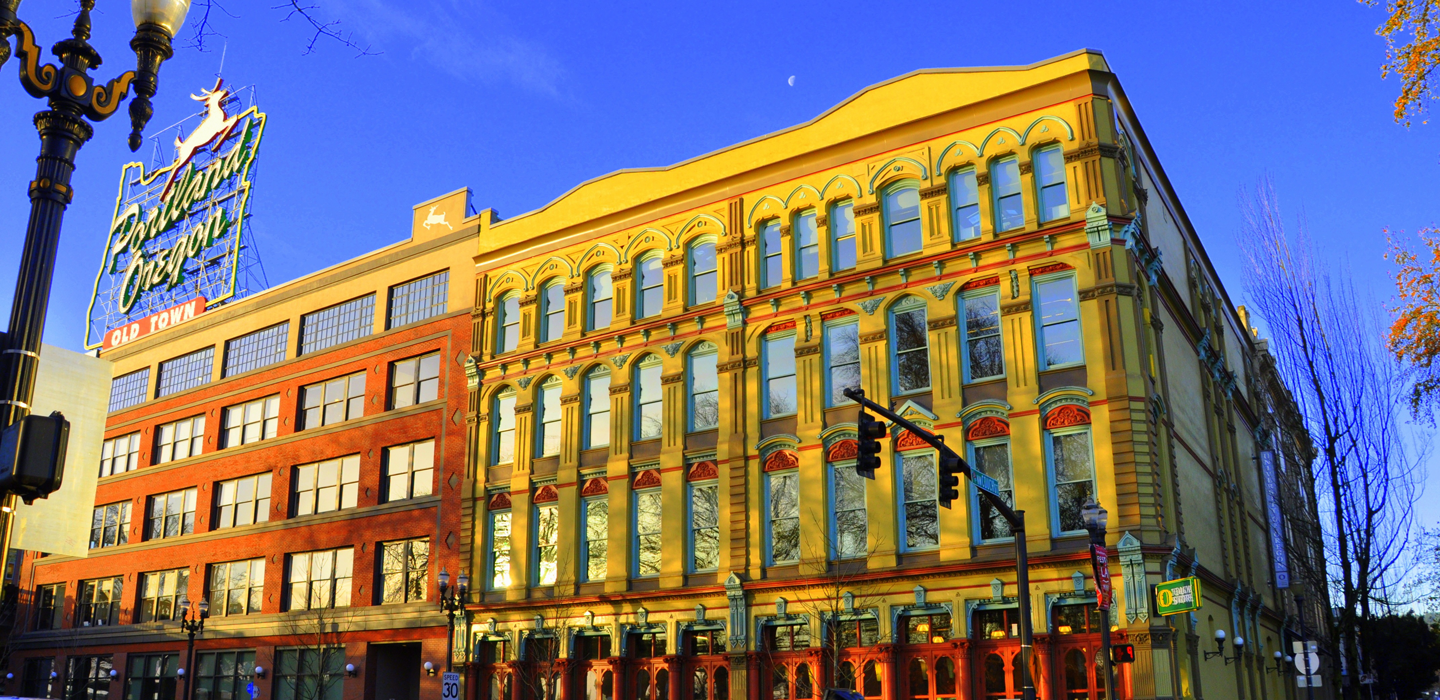 School of Journalism and Communication in Portland 
Located on the historic White Stag Block—a landmark at the heart of Oregon's biggest media market
Discover SOJC Portland
SOJC Portland is home to the Agora Journalism Center, professional master's programs in multimedia journalism and strategic communication, and our new Oregon Reality immersive experience lab.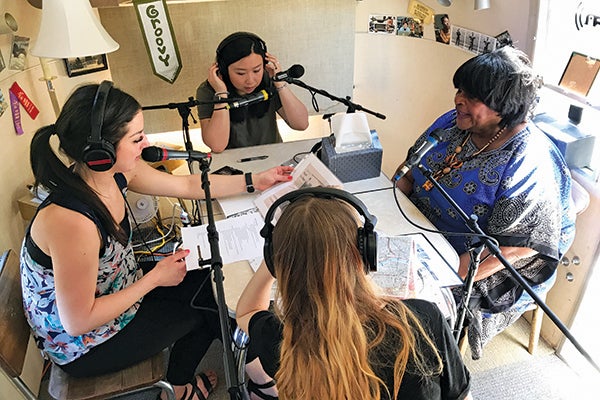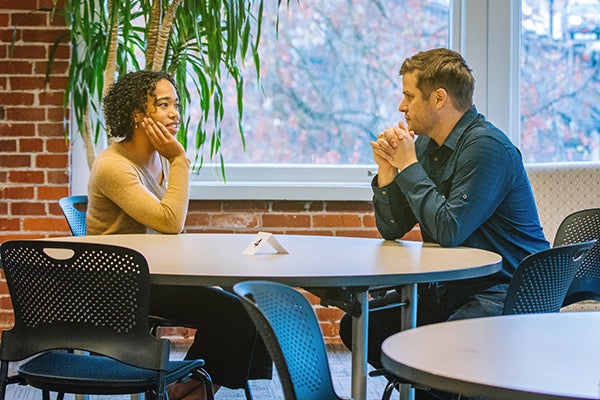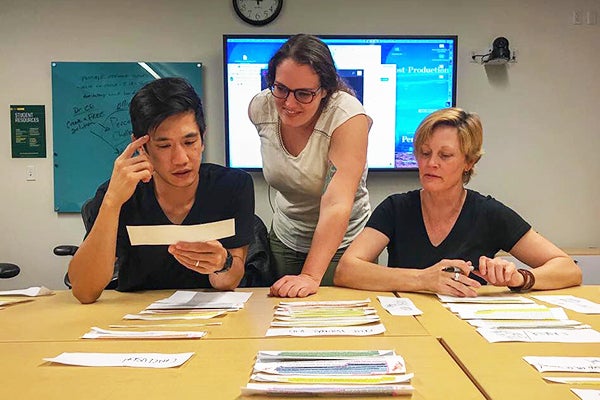 Professional Graduate Degree Programs in Portland
Our Portland-based graduate programs are intellectually challenging and relentlessly practical, preparing students to be innovators and leaders in the working world. They connect students with top professionals in the state's biggest media market, expose them to the latest in thinking and technology, and give them access to world-class faculty members.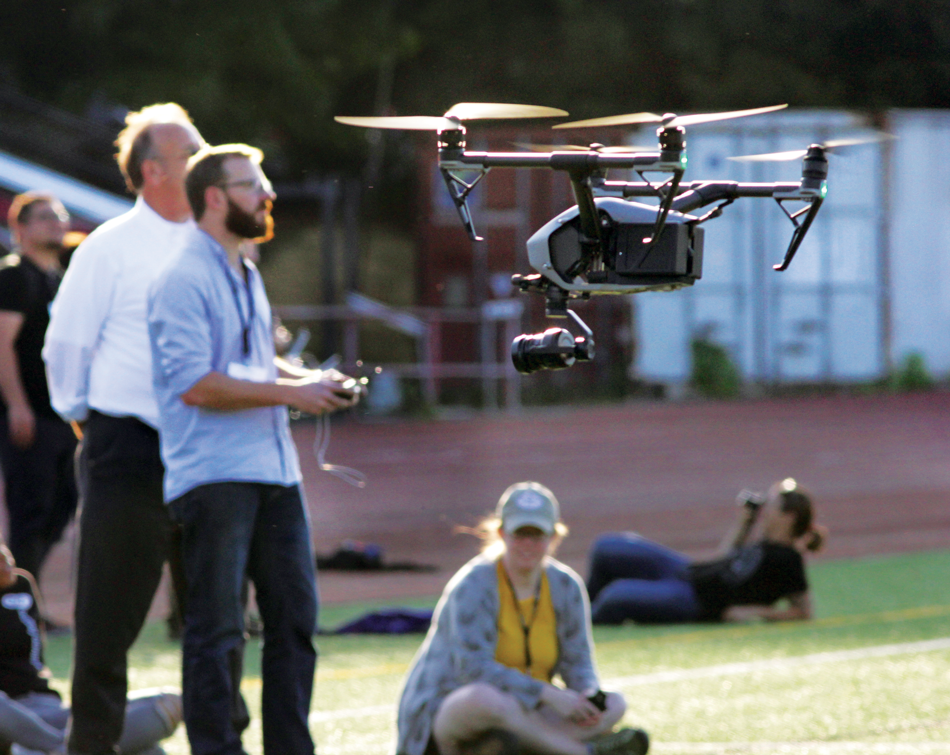 Multimedia Journalism Master's
In our flexible, Portland-based multimedia journalism master's program, you'll become a professional content creator with the journalistic, technical, and entrepreneurial skills to advance your career.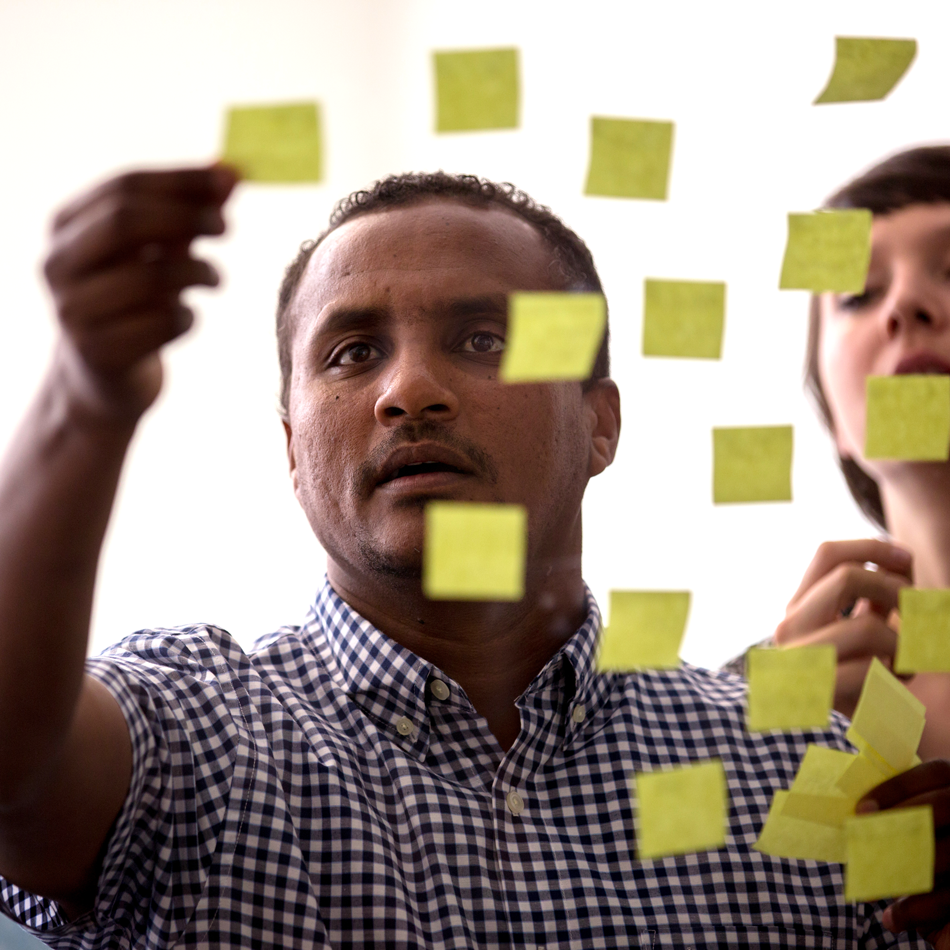 Strategic Communication Master's
If you want to use communication to better your company, your community, or your world, we want to meet you. In our flexible Portland-based strategic communication master's program, you'll learn the latest in the rapidly evolving strategic communication field from some of the world's most successful communicators.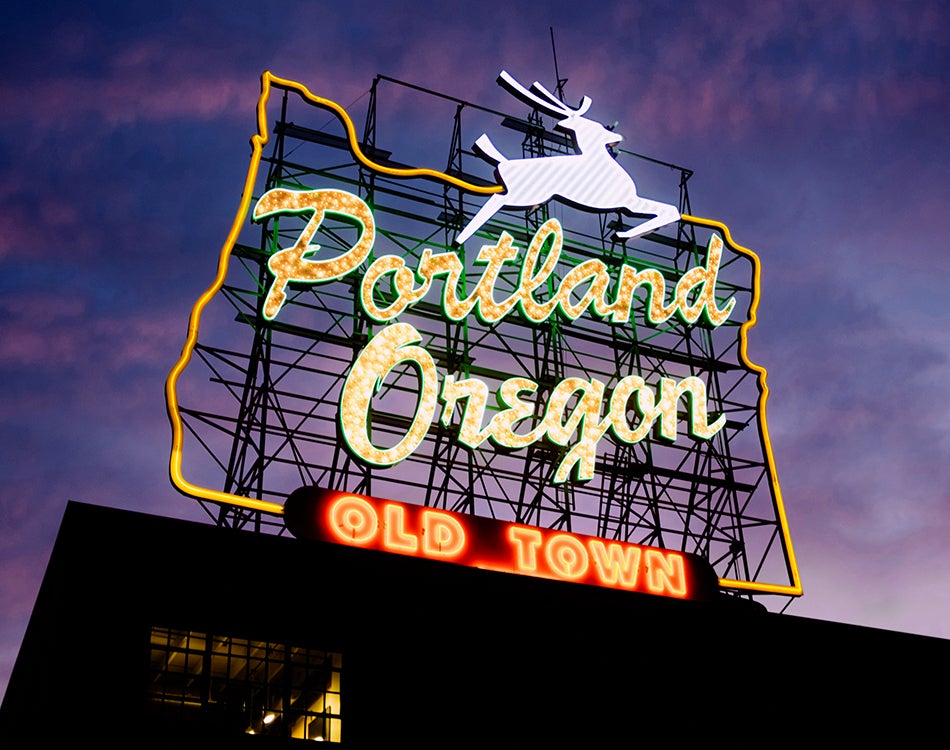 Where We're Located
Classes are held evenings and weekends at SOJC Portland on the historic White Stag Block, located at the heart of Oregon's biggest media market. Visit us to see our new Oregon Reality immersive experience lab and state-of-the-art gear checkout room.
Agora Journalism Center
The Agora Journalism Center is the UO's gathering place for innovation in communication and civic engagement. Fueled by the idea that journalism is crucial to the health of democracy, the Portland-based center convenes academics, students, media partners, and the public to transform how journalists inform and relate to their communities. A national thought leader and incubator in engaged journalism, the center is one of only a handful of U.S. academic institutions working in this emerging field.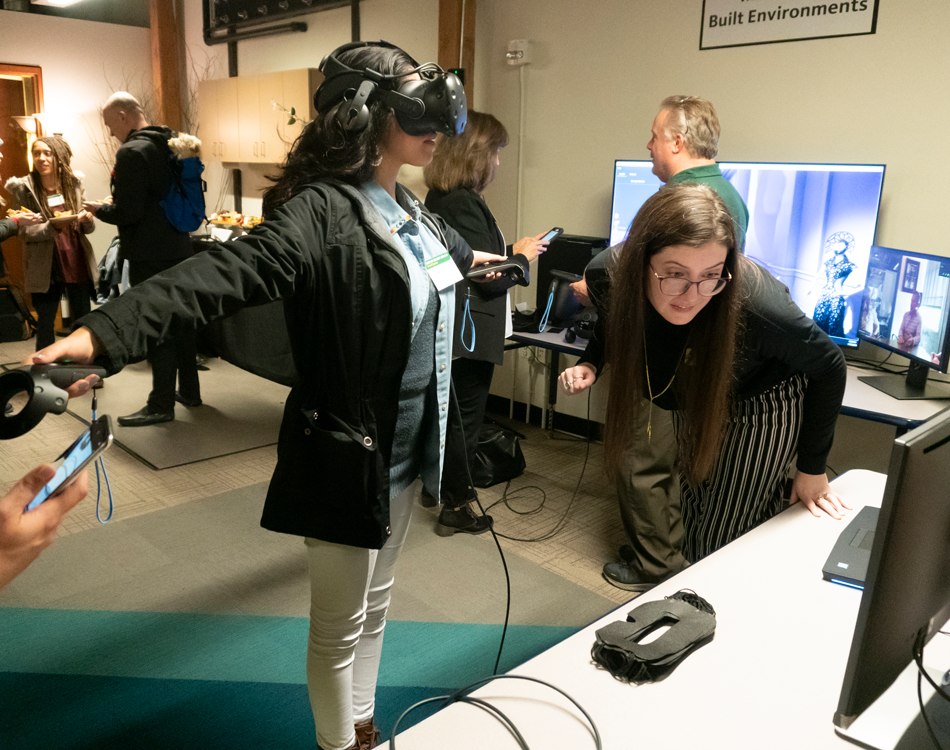 Immerse Yourself at the Oregon Reality (OR) Lab
The next media frontier is immersive, from 360 video to virtual reality (VR), augmented reality, and mixed reality (increasingly known as extended reality). We're pioneering media-making and research with these emerging technologies at our brand-new, state-of-the-art immersive experience lab. Visit SOJC Portland to demo our VR platforms and tools, attend an immersive event, see student-produced 360 videos and virtual worlds, and learn about faculty research exploring such topics as the ethics of VR and how virtual worlds help people with disabilities.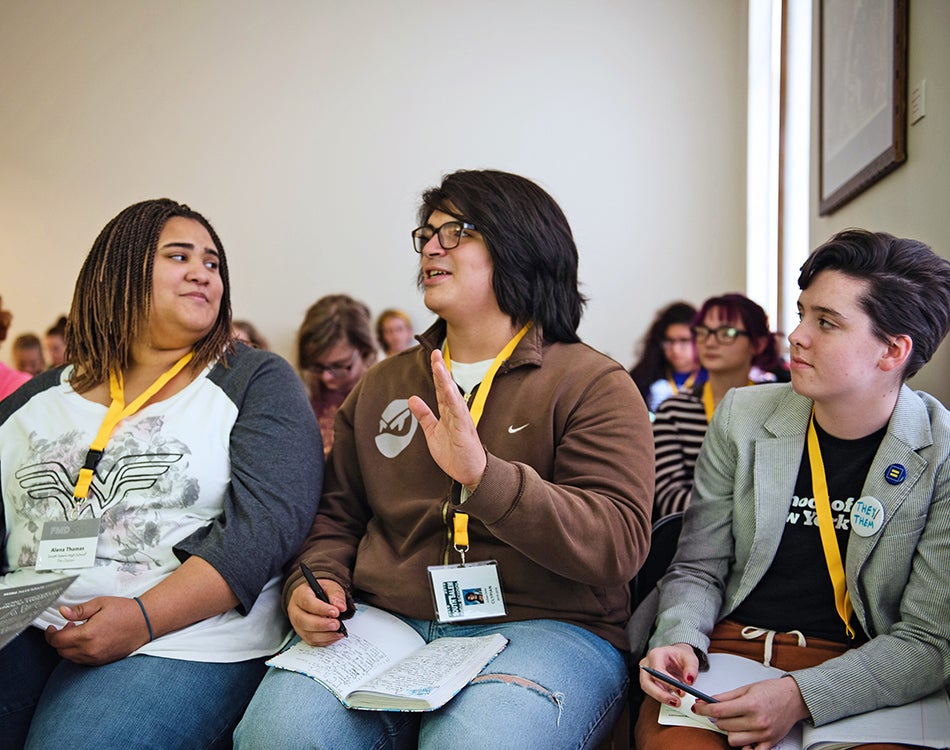 NextGen Media
Today's middle and high school students are tomorrow's journalists and strategic communicators. Since 2012, the SOJC has partnered with Northwest Scholastic Press to help cultivate the next generation of media professionals. Our SOJC department is called NextGen Media, and our purpose is to ignite young communicators' passion for advertising, journalism, media research, and public relations while honing their creative and critical thinking skills.