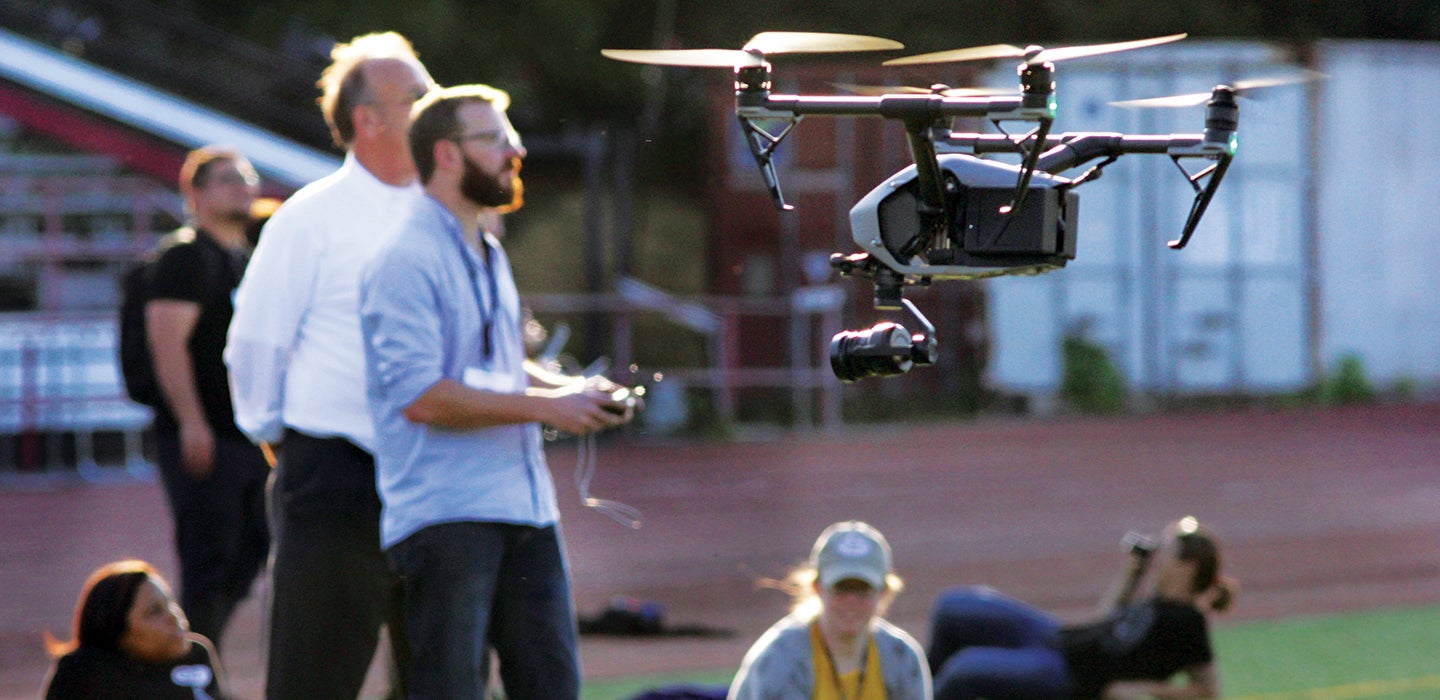 Master's Degree in Multimedia Journalism
Change the world by telling stories that engage, inform, and inspire. In our flexible, Portland-based master's program, you'll become a professional content creator with the journalistic, technical, and entrepreneurial skills to advance your career.
Apply » |  Degree Requirements » |  Sample Schedules » |  Courses » |  Faculty and Staff » |  Internships » |  Visit Us »
Multimedia Journalism Graduate Study at SOJC Portland
First and foremost, our program is about the story: how to find it, how to get it, and how to tell it in ways that engage and resonate in today's digital age. You'll get hands-on experience in visual, explanatory, and narrative storytelling. And you'll build the journalistic and technical skills to stand out in the field, from flying drones and shooting 360-degree footage to editing compelling audio and video.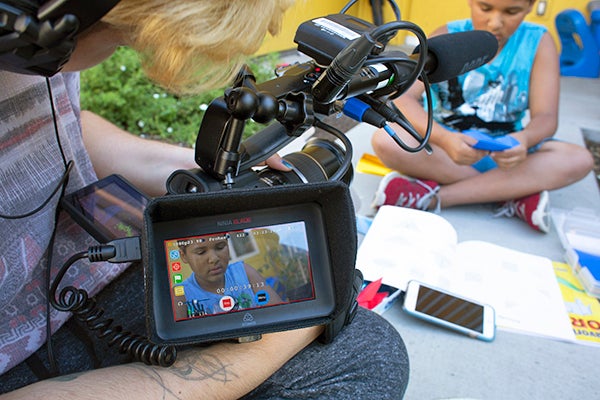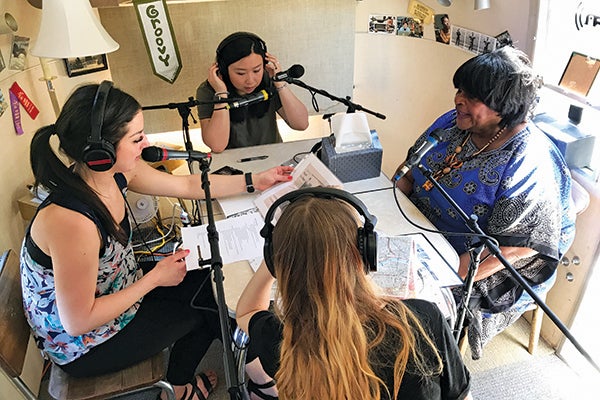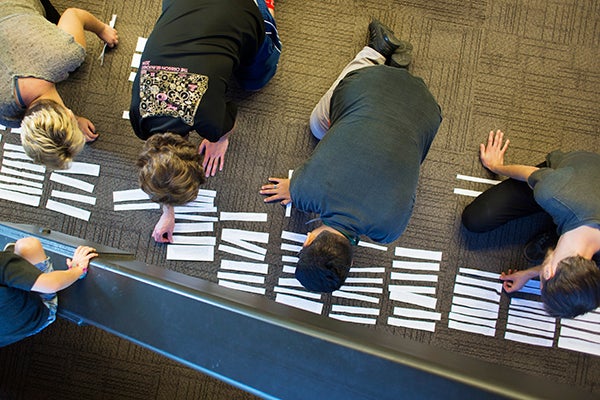 Flexible Schedule for Working Professionals
Because many of our students work full-time, we offer all classes on evenings and weekends. Students often complete our 48-credit program in 18 months, but you can negotiate a pace that works for you.
60%
graduates land new
multimedia jobs
34%
graduates add multimedia to existing job
2
national student edward r. murrow awards won since 2017
What You Can Do with a Master's in Multimedia Journalism?
Graduates of our program regularly land jobs at well-known companies and nonprofits across Portland and the nation, from the Oregon Museum of Science and Industry and Oregon Public Broadcasting to Blue Chalk Media, Muse Storytelling, and Intel. They create award-winning documentaries, edit 360-degree video, cover breaking news, start their own production companies, and so much more. Explore a few of their stories below.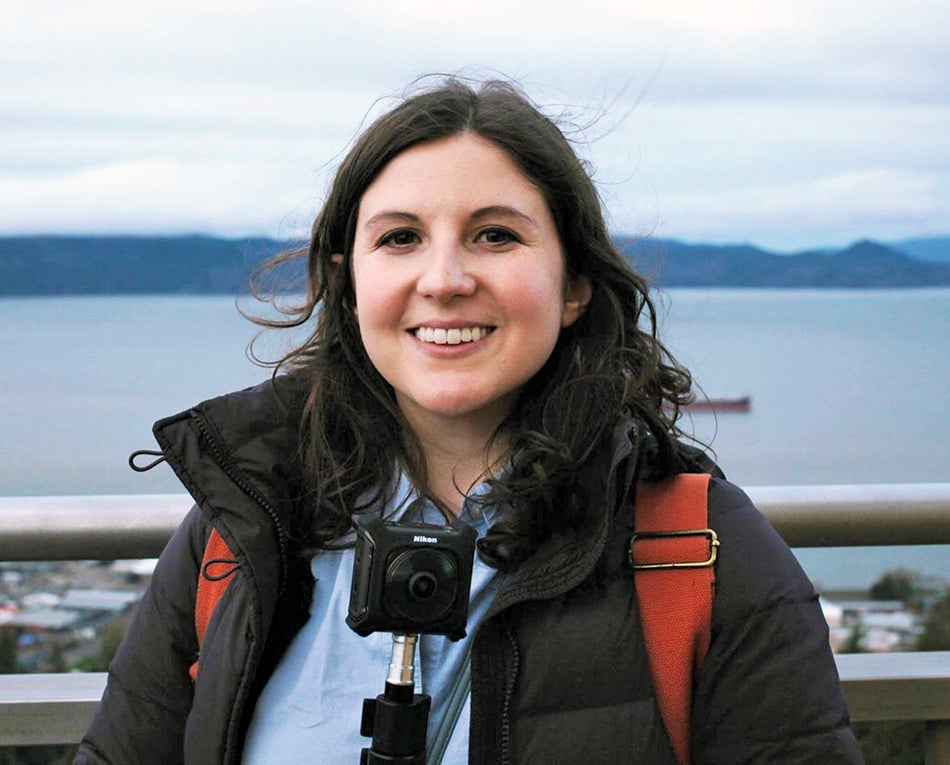 "Working at 360 Labs and Recode are opportunities I only had because of the MMJ program."
—Rachel Bracker '16, 360-degree video editor, 360 Labs
Hands-On Learning,
Real-World Experience
In the classroom, you'll learn how to tell a compelling story and use the latest tools of the trade from award-winning filmmakers and journalists. But it's out in the field—conducting research, doing interviews, capturing footage—where the real magic happens.
Three multimedia journalism master's students researched, wrote, and filmed "The Kenton Lead Blob*," an investigative documentary that won an Edward R. Murrow Award. Read their behind-the-scenes story.
Student Work in Action
Last winter, students followed eight pedestrians around Portland with their cameras. Their goal: Create a series of videos to start a dialogue about walking and inform the city's pedestrian plan, PedPDX. A collaboration with the Portland Bureau of Transportation, the videos reveal community members' walking abilities and challenges, the importance of walking in their lives, and their hopes for Portland as a great place to walk.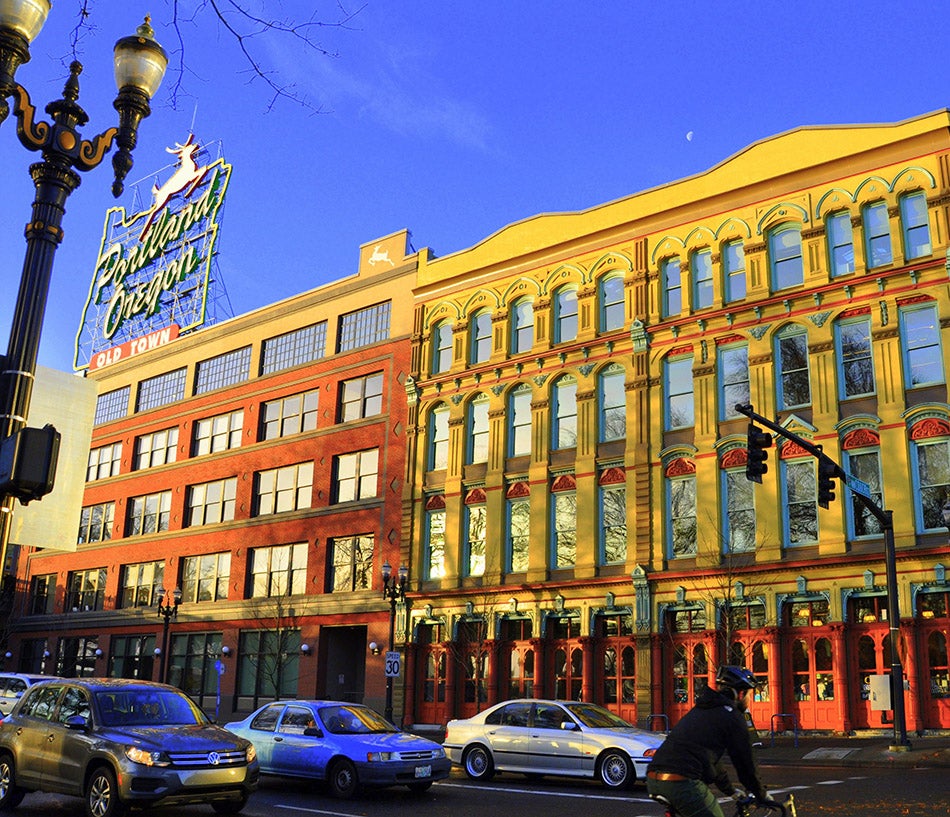 Study in the Beautiful Pacific Northwest
Classes are held evenings and weekends at SOJC Portland in the historic White Stag Block, located at the heart of Oregon's biggest media market. Visit us to see our new Oregon Reality immersive experience lab and state-of-the-art gear checkout room.
Your Investment
Below are tuition estimates for a typical student in our 18-month program. Your actual costs may vary depending on how long you take to complete the program. For a customized estimate, try the UO's graduate costs calculator. 
$40,000
Nonresident and International
The Multimedia Journalism Master's program is eligible for federal financial aid and the G.I. Bill.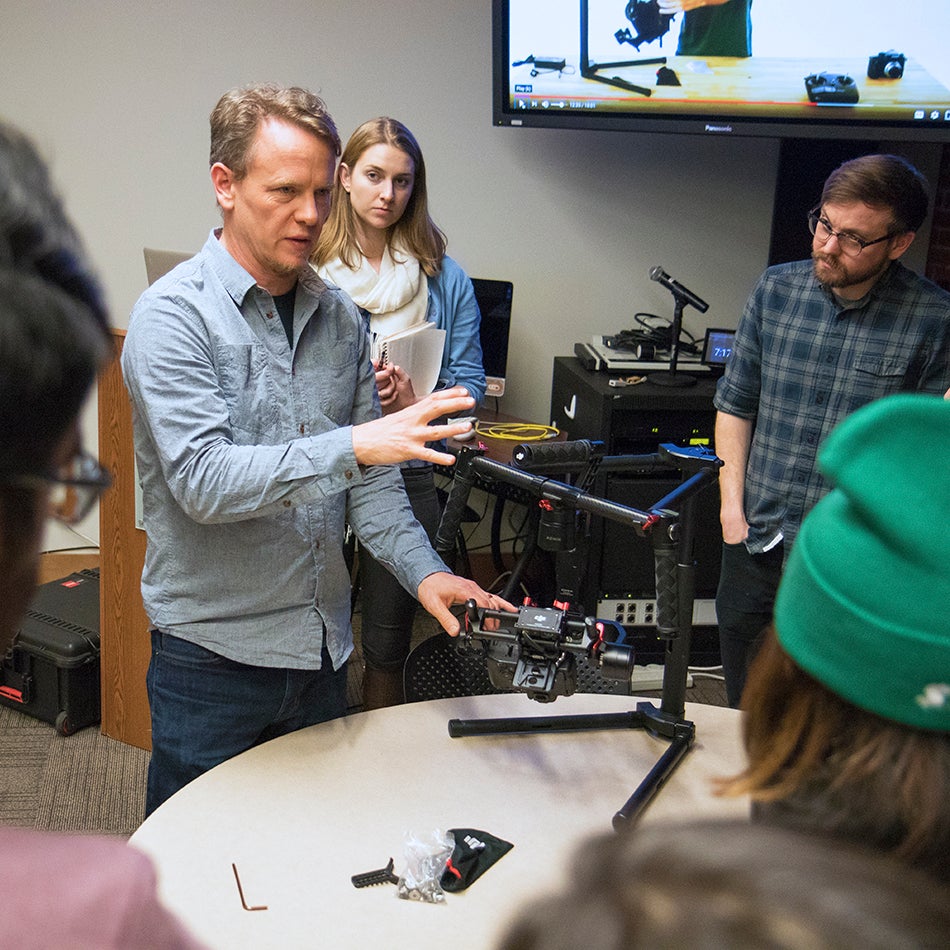 Meet Wes Pope
Longtime multimedia journalist and author Wes Pope worked for newspapers across the West for more than 20 years before coming to SOJC Portland. Now co-director of the multimedia journalism master's program, Wes leads the annual Story Arc Cinematic Journalism Workshop and takes students on 360 video shoots around Oregon.
Application Deadlines
Why apply early? An early application increases your chances of getting early-enrollment incentives and scholarships.
Nov. 15,
2018
Priority Deadline
Feb. 15,
2019
Second-Round Deadline
April 30,
2019
Final Deadline

After April 30, 2019, we will accept applications on a space-available basis.