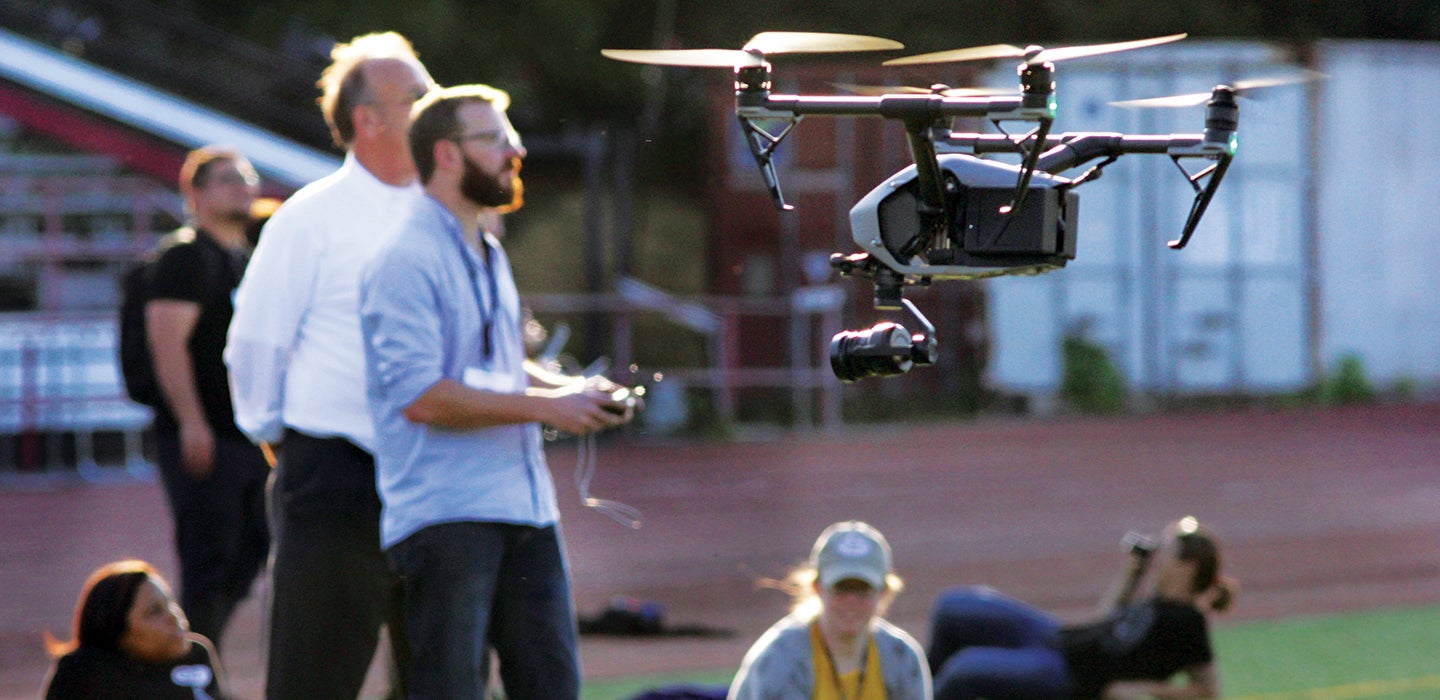 Master's Degree in Multimedia Journalism
Change the world by telling stories that engage, inform, and inspire. In our flexible, Portland-based master's program, you'll become a professional content creator with the journalistic, technical, and entrepreneurial skills to advance your career.
Apply » |  Degree Requirements » |  Sample Schedules » |  Courses » |  Faculty and Staff » |  Internships » |  Visit Us »
Multimedia Journalism Graduate Study at SOJC Portland
First and foremost, our program is about the story: how to find it, how to get it, and how to tell it in ways that engage and resonate in today's digital age. You'll get hands-on experience in visual, explanatory, and narrative storytelling. And you'll build the journalistic and technical skills to stand out in the field, from flying drones and shooting 360-degree footage to editing compelling audio and video.
94%
graduates land new
multimedia jobs
34%
graduates add multimedia to existing job
2
national student edward r. murrow awards won since 2017
Flexible Schedule for Working Professionals
Because many of our students work full-time, we offer all classes on evenings and weekends. Students often complete our 48-credit program in 18 months, but you can negotiate a pace that works for you.
Apply Now
Applications for the 2021 cohort are now open. Apply by December 6 to be eligible for a $500 discount on tuition.
Questions? Reach out to us at sojcmasters@uoregon.edu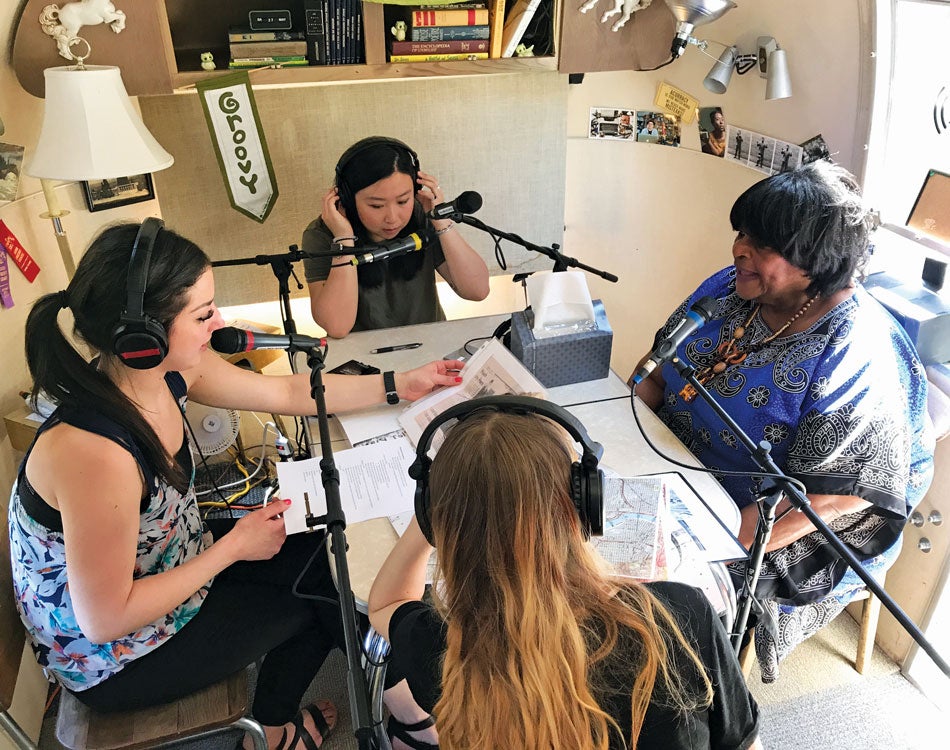 Virtual Information Sessions
Want to learn more about our Portland-based Multimedia Journalism Master's program? Register for an upcoming info session.
What You Can Do with a Master's in Multimedia Journalism
Graduates of our program regularly land jobs at well-known companies and nonprofits across Portland and the nation, from the Oregon Museum of Science and Industry and Oregon Public Broadcasting to Blue Chalk Media, Muse Storytelling, and Intel. They create award-winning documentaries, edit 360-degree video, cover breaking news, start their own production companies, and so much more. Explore a few of their stories below.
Hands-On Learning,
Real-World Experience
In the classroom, you'll learn how to tell a compelling story and use state-of-the-art tools of the trade from award-winning filmmakers and journalists. But it's out in the field—conducting research, doing interviews, capturing footage—where the real magic happens.
You may even win some awards of your own. Video and audio journalist Cecilia Brown, MA '20, presented her student project, "Root Shocked," at the Vanport Mosaic Film Festival last year. Since then, the film—a short documentary about generational loss, racial disparity, and one family's efforts to force Portland to reckon with its history—has racked up festival selections around the nation and the Local Sightings Film Festival's 2020 Social Impact Award.
Student Work in Action
What does recovery from a devastating wildfire look like? Led by visual journalist and professor Wes Pope, multimedia journalism master's students set out to show the world with a virtual reality tour of the burn zone from the Eagle Creek Fire, which devastated 48,000 acres in Oregon's Columbia River Gorge. Using drone-mounted cameras, airplane flyovers, and photogrammetry software, the students built a 3D map embedded with informative interviews, videos, and photographs to give users an in-depth view of recreational areas that have been off-limits to visitors since 2017.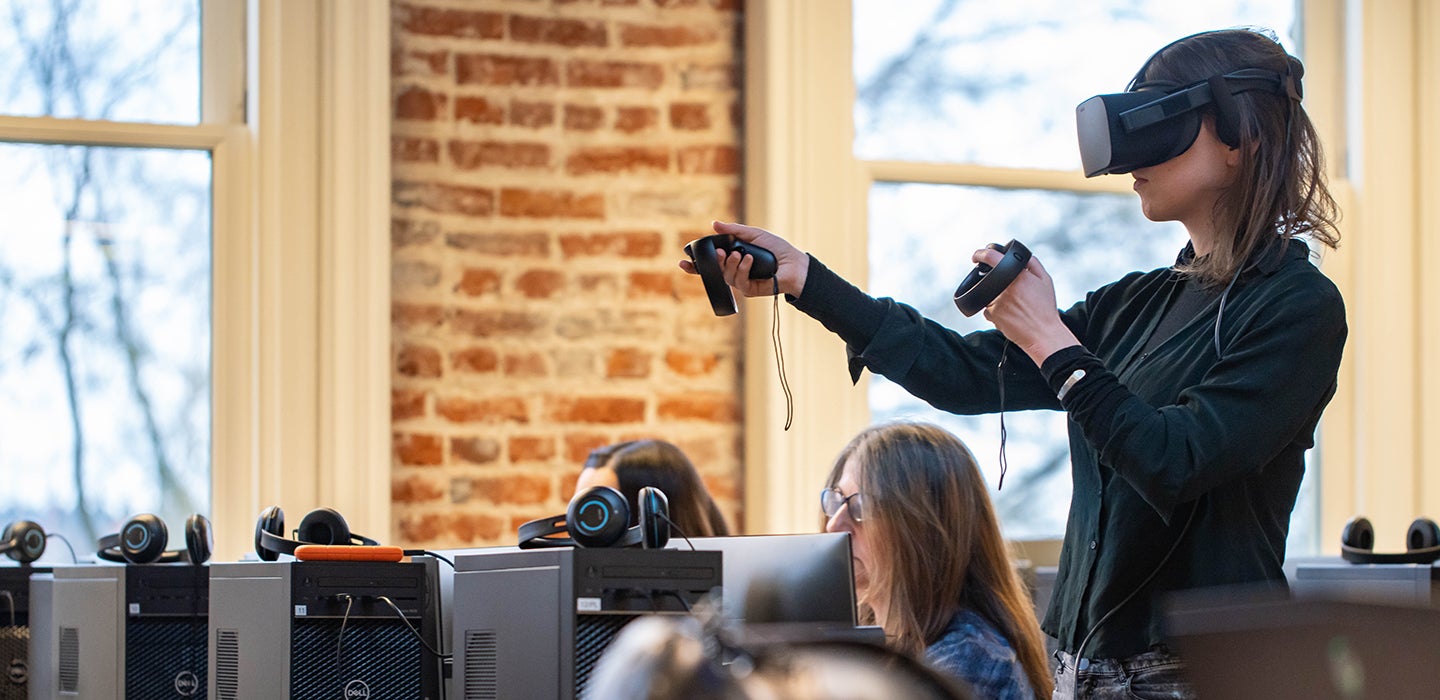 Immerse Yourself at the Oregon Reality (OR) Lab
Choose your own adventure in the Oregon Reality Lab, where our students are creating immersive experiences that give viewers access to the previously inaccessible. Whether they're developing a virtual re-creation of a wildfire burn zone or demonstrating how a person who is blind "sees" the world, multimedia journalism master's students are re-imagining the possibilities of storytelling.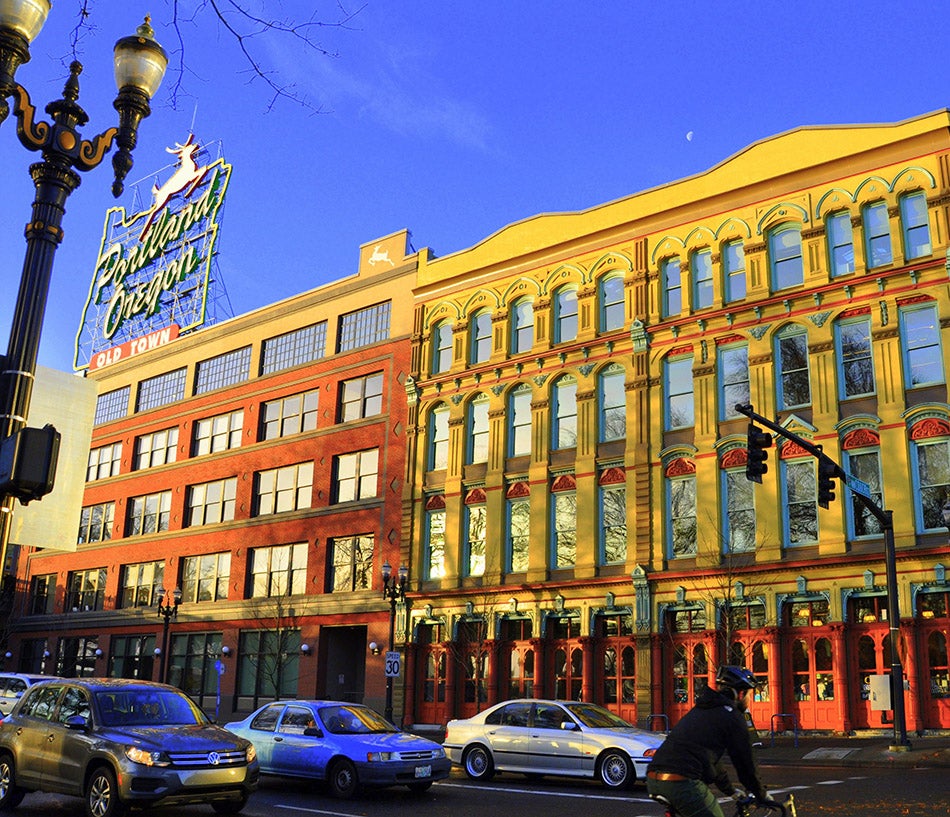 Study in the Beautiful Pacific Northwest
Classes are held evenings and weekends at SOJC Portland in the historic White Stag Block, located at the heart of Oregon's biggest media market. Visit us to see our new Oregon Reality immersive experience lab and state-of-the-art gear checkout room.
Your Investment
Below are tuition estimates for a typical student in our 18-month program. Your actual costs may vary depending on how long you take to complete the program. For a customized estimate, try the UO's graduate costs calculator. 
$44,700
Nonresident and International
The Multimedia Journalism Master's program is eligible for federal financial aid and the G.I. Bill.
Meet Andrew DeVigal
While major news outlets struggled to reinvent themselves for the digital age, multimedia editor Andrew DeVigal was there to help shepherd the New York Times through its transition. After winning an Emmy Award for multi-platform news production, he turned his talent for innovation and strategy to probing the relationship between social media and civic engagement at the SOJC's Agora Journalism Center. Through Agora, he has led a number of groundbreaking civic engagement projects, including: