SOJC Honors Lifetime Achievement
Land dream job: Check. Produce groundbreaking work: Check. Win awards: Check. Our graduates often achieve illustrious careers as journalists, authors, filmmakers, communication strategists, and media researchers. In 1998, we established the Hall of Achievement to celebrate our century-long legacy and connect students with successful alumni. Meet the best of the best—they all got their start at the SOJC.
2021 Hall of Achievement Virtual Gala
We have a new cohort of SOJC Hall of Achievement inductees, and we're excited to celebrate them with you! Watch our virtual gala on October 28 at 5–6:30 p.m. PDT to hear from our amazing alumni and faculty and see moving tributes to the lives and careers of our inductees and Eric Allen Outstanding Young Alumni. Learn more about this year's honorees below.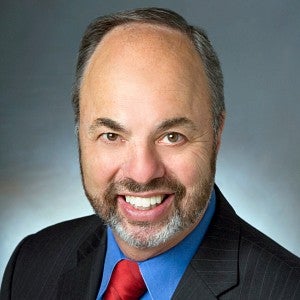 Ken Doctor, MA '79
Founder, CEO, and Business News Analyst
Ken Doctor works as an analyst, speaker, and consultant on news business models through his company, Newsonomics, and Harvard's Nieman Journalism Lab. Extensively quoted in the press on the changing economics of the news business, Ken is a 21-year veteran of Knight Ridder Newspapers who has served in several executive and newsroom capacities. In late 2020, he founded and launched Lookout Local, where he brings his expertise to bear on producing a first-of-its-kind, mobile-first, community-centric local news product. Among its initial funders are the Knight Foundation, Google News Innovation Challenge, The Lenfest Institute for Journalism, and the Silicon Valley Community Foundation.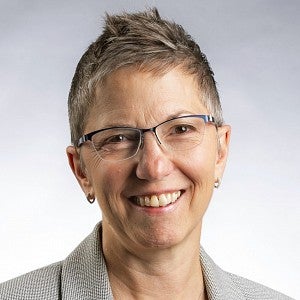 Michele Matassa Flores '85
Executive Editor at the Seattle Times
Michele Matassa Flores oversees about 160 journalists and guides the Seattle Times newsroom's journalistic vision and strategic planning. She has helped lead the newspaper's transformation to a digital media company and its industry-leading formation of community-funded journalism initiatives. Flores joined the Times as a suburban reporter in 1988 and has held multiple positions at the paper, including business reporter, editor, co-metro editor, deputy investigations editor, and managing editor. She grew up in Roseburg, Oregon, and came to Eugene determined to make journalism her career. While attending the SOJC, she worked at the Oregon Daily Emerald, serving as its editor her senior year.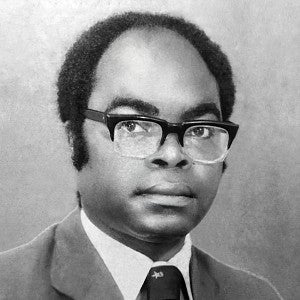 Francis P. Kasoma, MA '79
Professor and Department Head at University of Zambia, Global Expert in African Media Studies
Professor Francis P. Kasoma (1943-2002) was an alumnus of the SOJC journalism master's program. He was the first UO international student to win the Neil Taylor Award for best graduate thesis. In 1977, he joined the University of Zambia, where he headed the Department of Mass Communication for over a decade and was the mastermind behind the establishment of degree programs at the undergraduate and graduate levels. Kasoma also demonstrated his passion for academia at the continental level, where he served as the president of the African Council of Communication Education. Professor Kasoma was also a press freedom firebrand in Zambia and was instrumental in founding the Press Association of Zambia, including serving as its president.
2021 Eric Allen Outstanding Young Alumni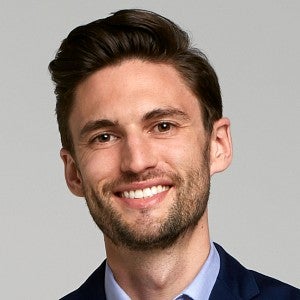 Ryan Knutson '09
News Editor and Co-host of The Journal Podcast
Ryan Knutson '09 is currently a news editor and co-host of The Journal, the flagship daily news podcast from the Wall Street Journal and Gimlet Media. Before graduating from the SOJC in 2009, he became the youngest ever editor-in-chief of the Oregon Daily Emerald as a sophomore. In 2018, Ryan switched to the business side of the Wall Street Journal's parent company, Dow Jones, but he couldn't stay away from the newsroom for long. In 2019, after just over a year on the business side, Ryan returned to the newsroom to co-host the Wall Street Journal's new, daily narrative podcast.
Jake Swantko '11
Academy Award-Winning Director and Producer
Jake Swantko is a director of photography and BAFTA-nominated producer based in New York City. Swantko has worked on five documentary films that have premiered at the Sundance Film Festival: Manhunt (2013), We Are the Giant (2014), Entrapped (2016), Icarus (2017), and The Dissident (2020). The Dissident marked Swantko's first role as producer on a feature documentary film. He has also worked for HBO, National Geographic, Nike, Passion Pictures, PBS Frontline, and TIME magazine.
Hall of Achievement Scholarship Fund
We're always on the lookout for future Hall of Achievement members. Each year, our generous donors fund scholarships for students who have the potential to make an impact in the field. Please consider supporting SOJC students by giving to the Hall of Achievement Student Scholarship fund.