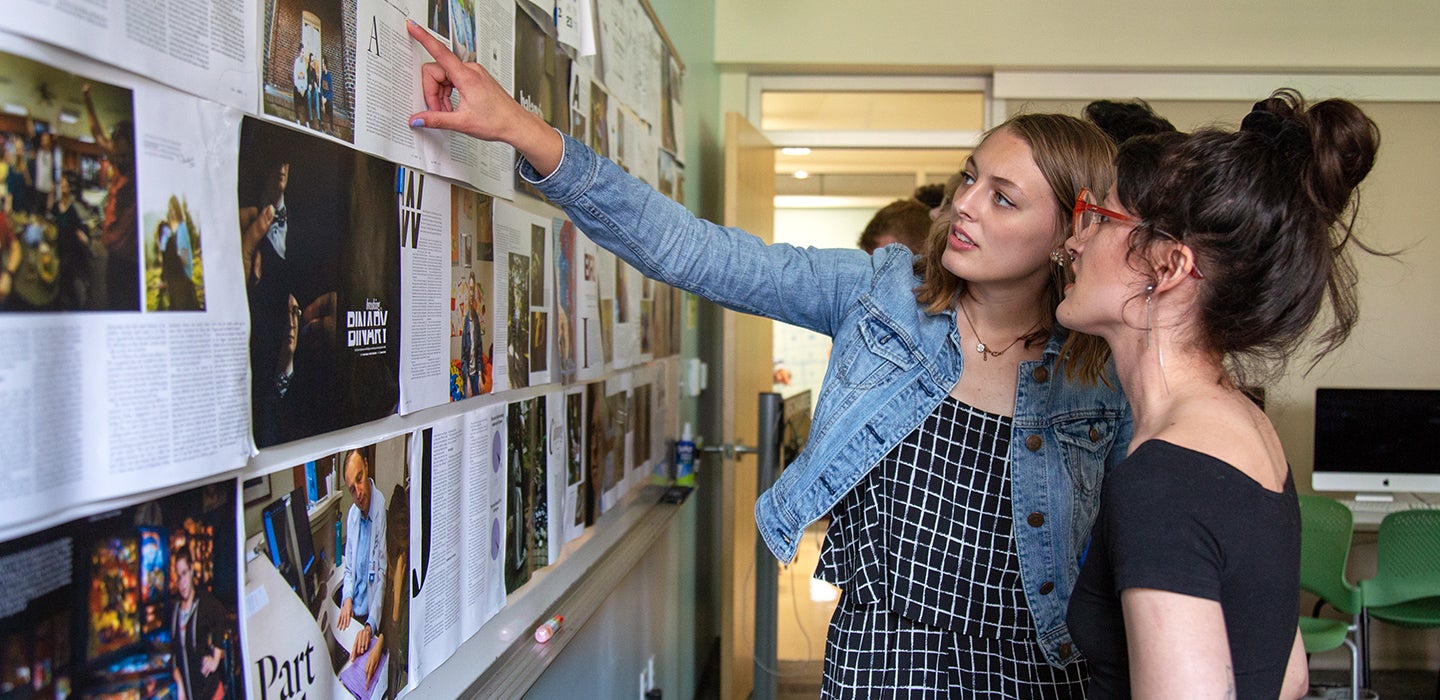 About the SOJC
With a century-long history, the University of Oregon School of Journalism and Communication is one of the first professional journalism schools in the country, the only accredited comprehensive journalism program to include advertising and public relations in the Pacific Northwest, and one of only 112 accredited programs worldwide.
Our Mission
The School of Journalism and Communication (SOJC) is a community of media scholars and professionals dedicated to teaching, research, and creative projects that champion freedom of expression, dialogue, and democracy in service to future generations.
Our home in the Pacific Northwest and the opportunities of our location are reflected in our explorations of media, technology, and the human condition.
Through our undergraduate and graduate programs in media studies, journalism, public relations, and advertising, we conduct research and craft nonfiction stories on such critical and global subjects as the environment, diverse cultures, and international issues. We facilitate relationship building that entails respect for consumer advocacy, transparency, and civic engagement.
By integrating theory and practice, we advance media scholarship and prepare students to become professional communicators, critical thinkers, and responsible citizens in a global society.
Come to Oregon and change the world.
17,000+
alumni (and growing)
2,200+
undergraduate students in 4 majors
150+
graduate students in 6 programs

70+ instructional faculty members

14 Pulitzer Prizes won by faculty and alumni

30+ student groups, agencies, and publications

21 years awarding the Ancil Payne Award for Ethics in Journalism
Accreditation and Public Accountability
In 1948, the SOJC became one of the first schools of journalism and communication accredited by the Association for Education in Journalism and Mass Communication (AEJMC, formerly the American Association for Schools and Departments of Journalism). Every six years, the Accrediting Council on Education in Journalism and Communications (ACEJMC) visits the SOJC and measures its performance against national standards. The ACEJMC most recently renewed the school's accreditation in 2018.
In accordance with the ACEJMC's public accountability guidelines, the SOJC publishes its undergraduate retention and graduation rates.
Two Pacific Northwest University Locations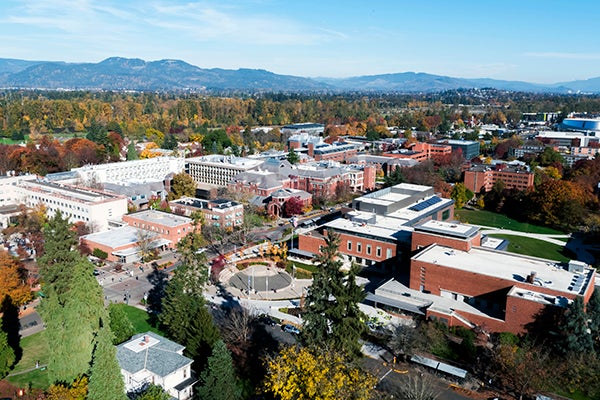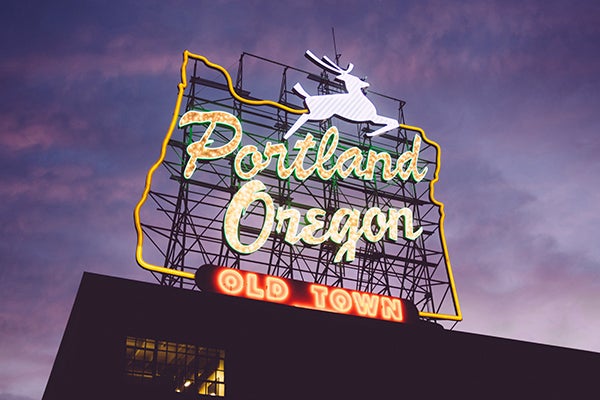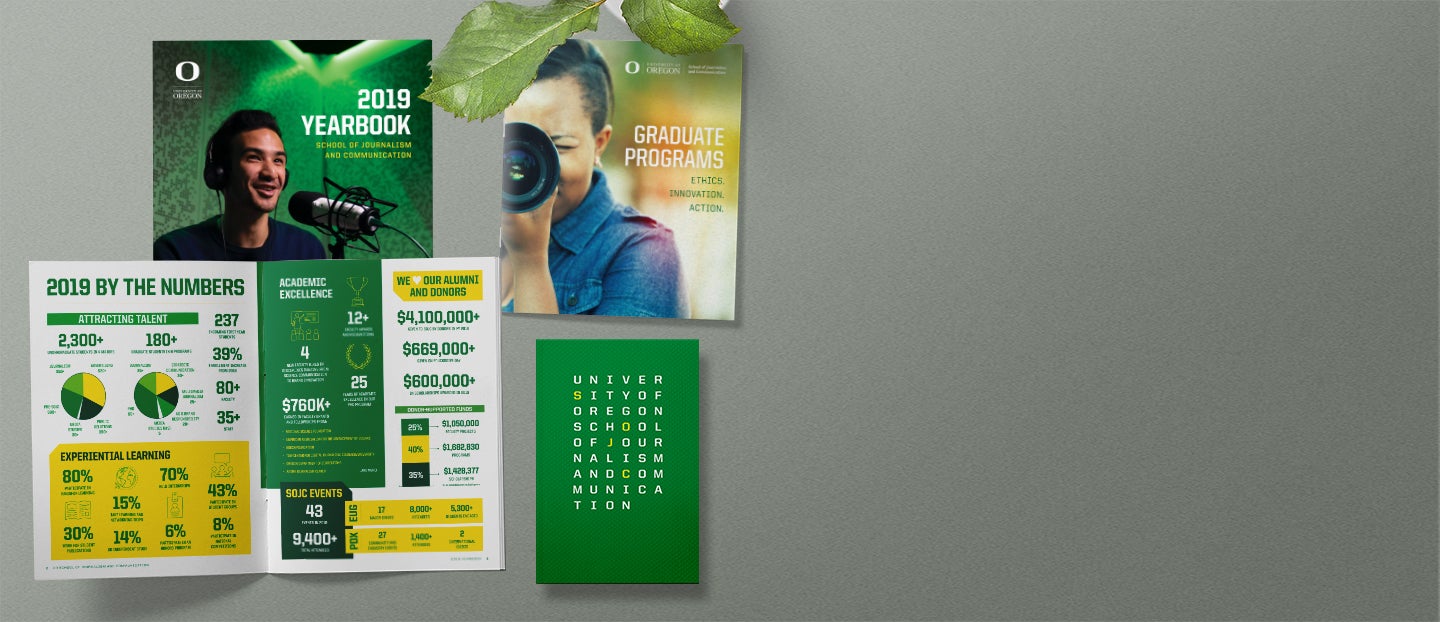 SOJC Publications
Wonder what it's like to learn and work at the SOJC? Sign up for our quarterly email newsletter or flip through the digital versions of our annual yearbook, viewbooks, and program brochures.
History of the SOJC
Founded in 1916 by renowned newspaper journalist Eric W. Allen, the SOJC is built on a legacy of ethics, innovation, action, and excellence that's over a century in the making. Browse the interactive timeline below commemorating our 100th anniversary to see the milestones that have shaped the school's development and its contributions to students and the field.