Immerse Yourself in the Media of the Future
Welcome to the Oregon Reality (OR) Lab, a multidisciplinary teaching and research facility dedicated to cultivating immersive media as an ethical tool for communication innovation. Our mission is to develop and test the effects of virtual, augmented, and extended realities and their capacity to help solve social, environmental, and business problems.
A Life Story in Sounds and Memory  
Mary Anne Funk traveled to Ethiopia to use immersive media to capture the visual memories and audio experiences of Abby Abebech Griffith, a Portland woman who lost her sight at age 8 when a cobra attacked her near her childhood home.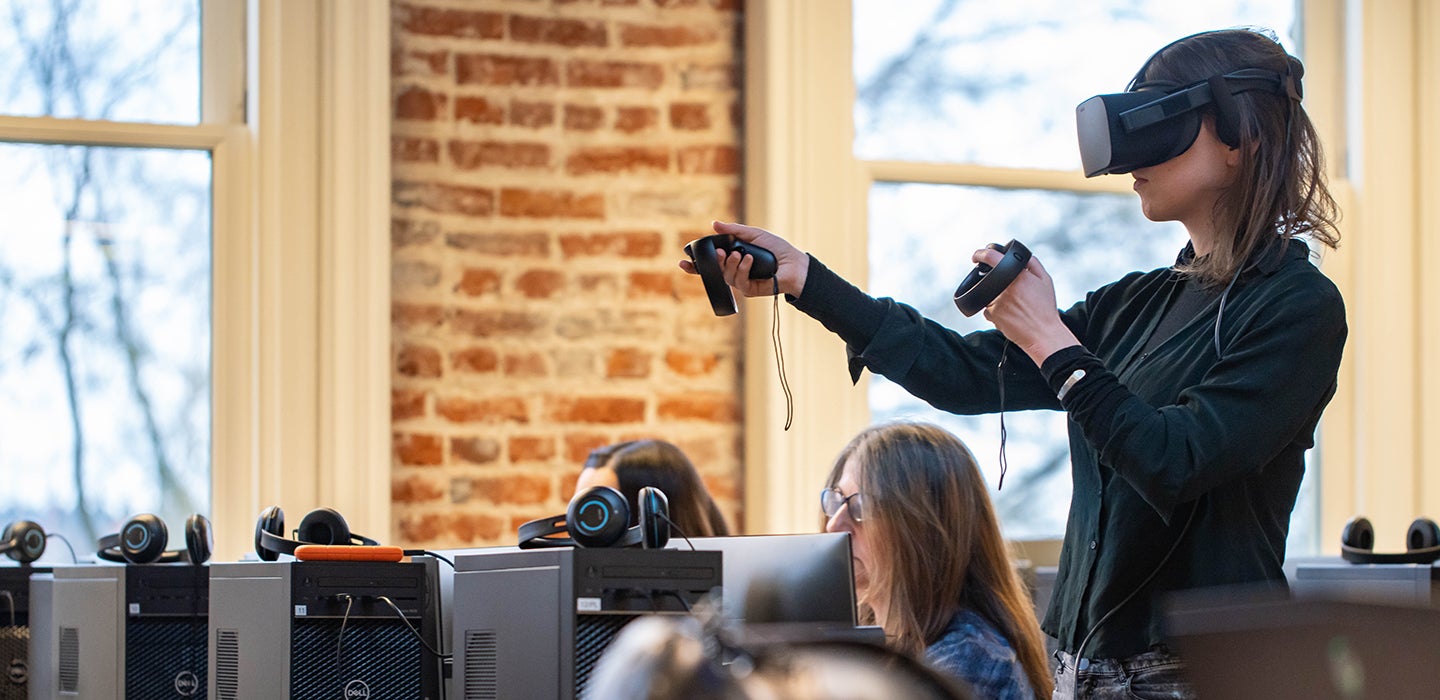 Graduate-Level Track
Courses offered in the OR Lab are designed to stimulate creativity and open discussions. Master's candidates from UO Portland and Eugene collaborate with students across disciplines to learn how to create and use immersive media:
Marketing with Immersive Technology
Designing for Immersive Media
Creating for Immersive Media
Immersive Storytelling
Drone Cinematography
COMING SOON: Community Workshops
Industry-specific community professional development and high school workshops will focus on immersive communication and the foundations of building immersive worlds—an exciting new industry that's experiencing skyrocketing growth.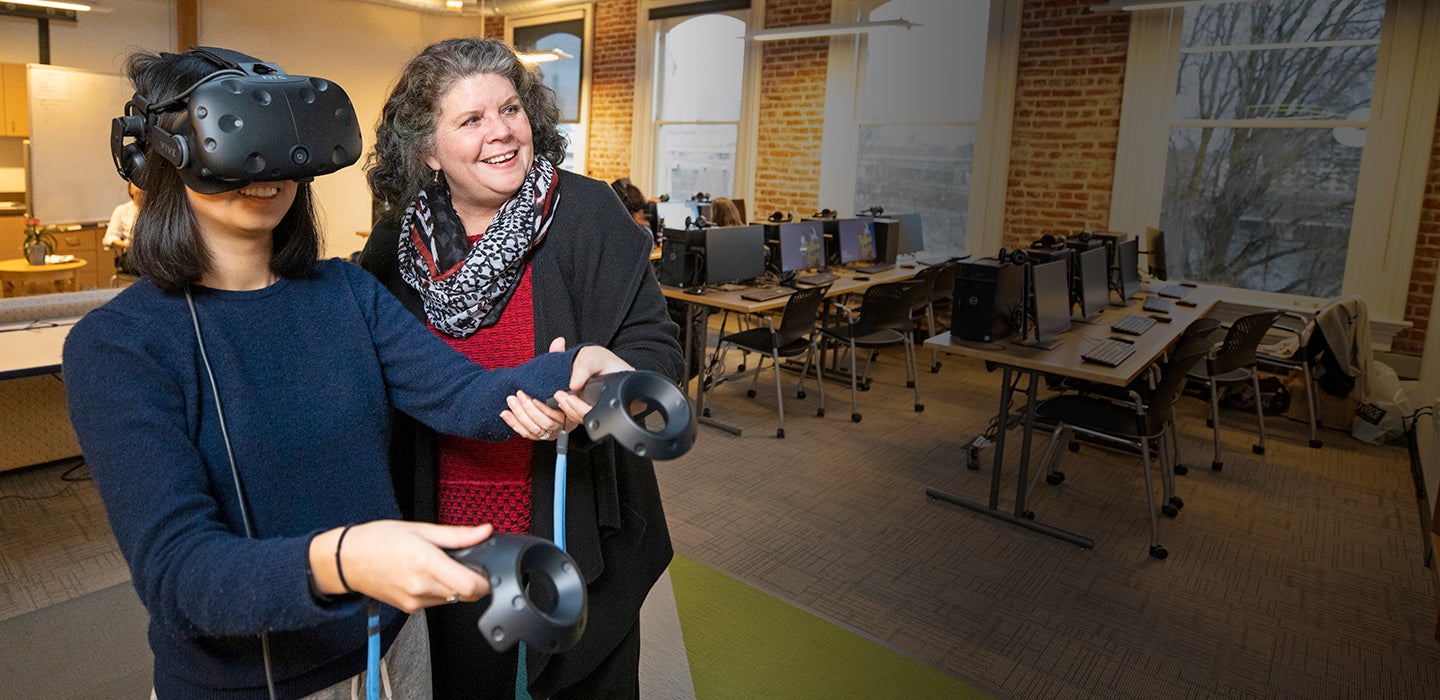 State-of-the-Art Equipment and Software
We encourage a hands-on approach, and students have access to an abundance of tech, from 360 cameras and audio and lighting kits to drones, Oculus Rift and HTC Vibe headsets, sensors, GoPros, and more. We also just added 16 high-end gaming workstations with the latest game-development software, such as Maya, Zapworks, and Unity.
The University of Oregon is offering primarily remote instruction during fall term due to the ongoing spread of COVID-19 across the country. The OR Lab will reopen once restrictions have been lifted.
Studios and Editing Spaces
Students and faculty are exploring immersive media beyond gaming and 360 videos. The OR Lab has dedicated studio spaces for immersive media research and photogrammetry, the process of digitally stitching together overlapping photographs to create 3D models and maps.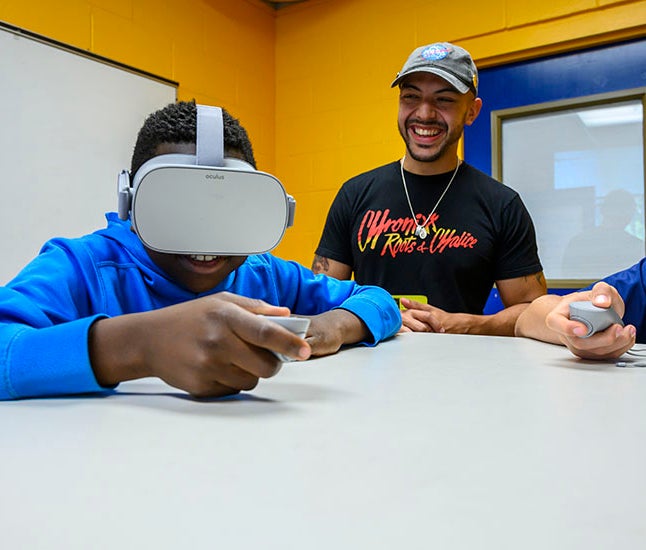 Meet Danny Pimentel
Danny Pimentel is SOJC Portland's resident expert in cross-reality platforms and immersive media psychology. As a graphic designer and avid gamer, storytelling has always been a big part of his life. Today, he puts those passions to work in the classroom, in his research examining the illusion of body transfer, and in virtual reality simulations he's building and testing in the OR Lab.