Our students learn a lot in the classroom. Then they go out in the world and apply it. Whether you define "the world" as your local community or a far-flung corner of the globe, our students are there telling meaningful stories and networking with industry experts. This hands-on fieldwork is what makes them the confident, collaborative professionals employers want to hire.
80%
PARTICIPATE IN HANDS-ON LEARNING
15%
TAKE LEARNING AND NETWORKING TRIPs
43%
PARTICIPATE IN STUDENT GROUPs
30%
WORK FOR STUDENT PUBLICATIONs
8%
PARTICIPATE IN NATIONAL COMPETITIONs
6%
PARTICIPATE IN AN HONORS PROGRAM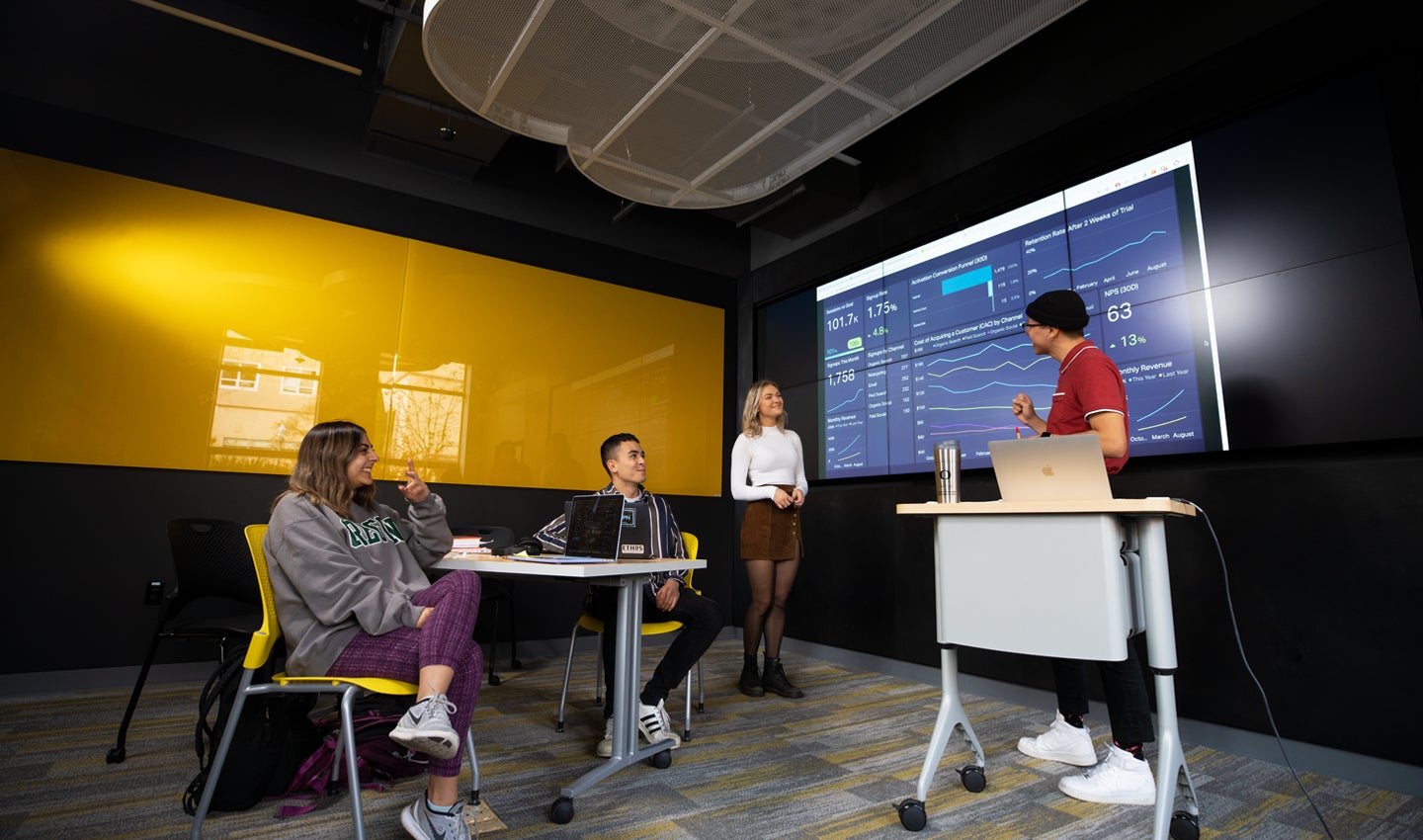 The Experience Hub:
Where Content Meets the Cutting Edge
Students are starting to get their hands dirty in our new Experience Hub, the beating digital heart of the SOJC that just opened this fall. Part production studio, part research center, and part hands-on learning lab, it's a place where students and faculty collaborate to develop innovative content and examine the media from every angle.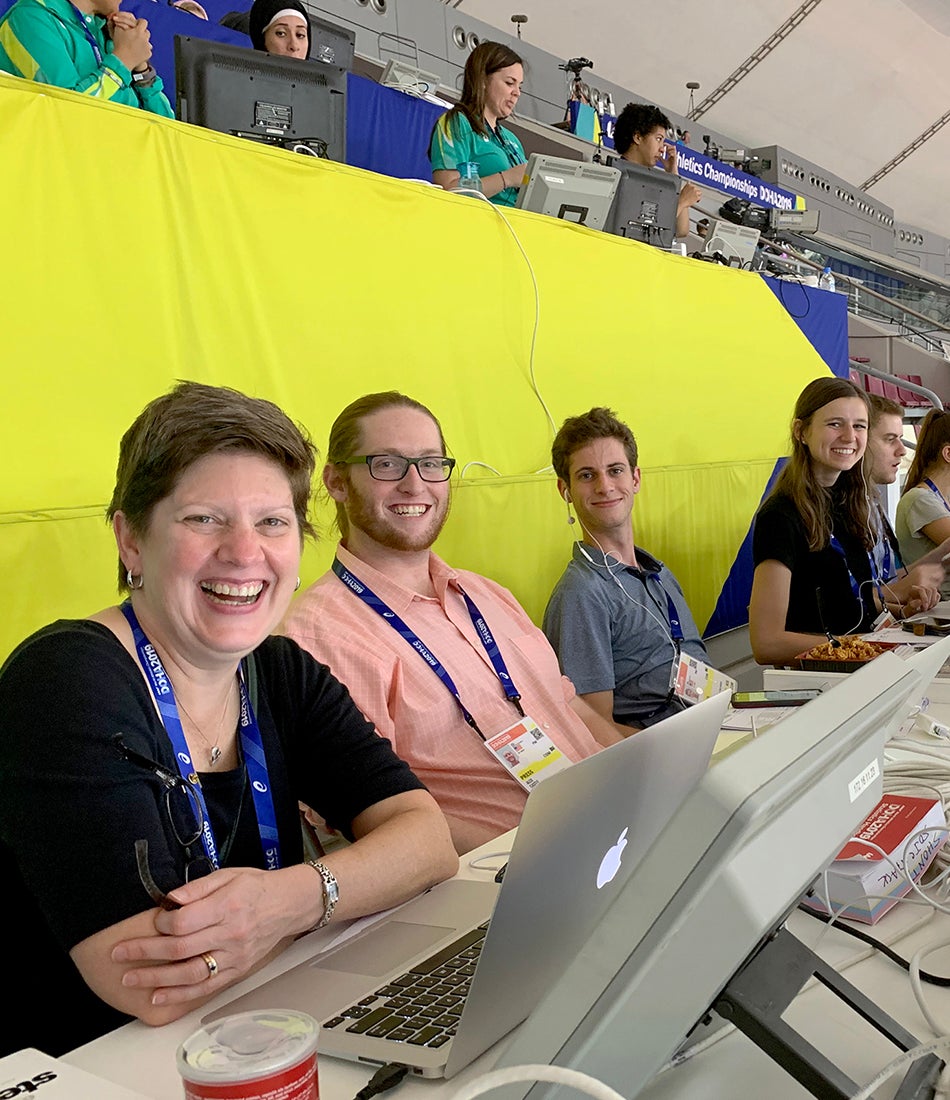 Covering the Track and Field World Championships in Qatar
A group of SOJC students led by journalism instructor Lori Shontz traveled to Doha, Qatar, this fall to cover the International Association of Athletics Federations World Championships. The 10-day competition, which featured more than 1,700 athletes from 206 teams competing in 49 events, made history as athletes broke three world records. And SOJC students were there to capture it all for major media outlets back in the United States, publishing more than 100 stories for U.S. media outlets. For these aspiring sports journalists, it was the experience of a lifetime.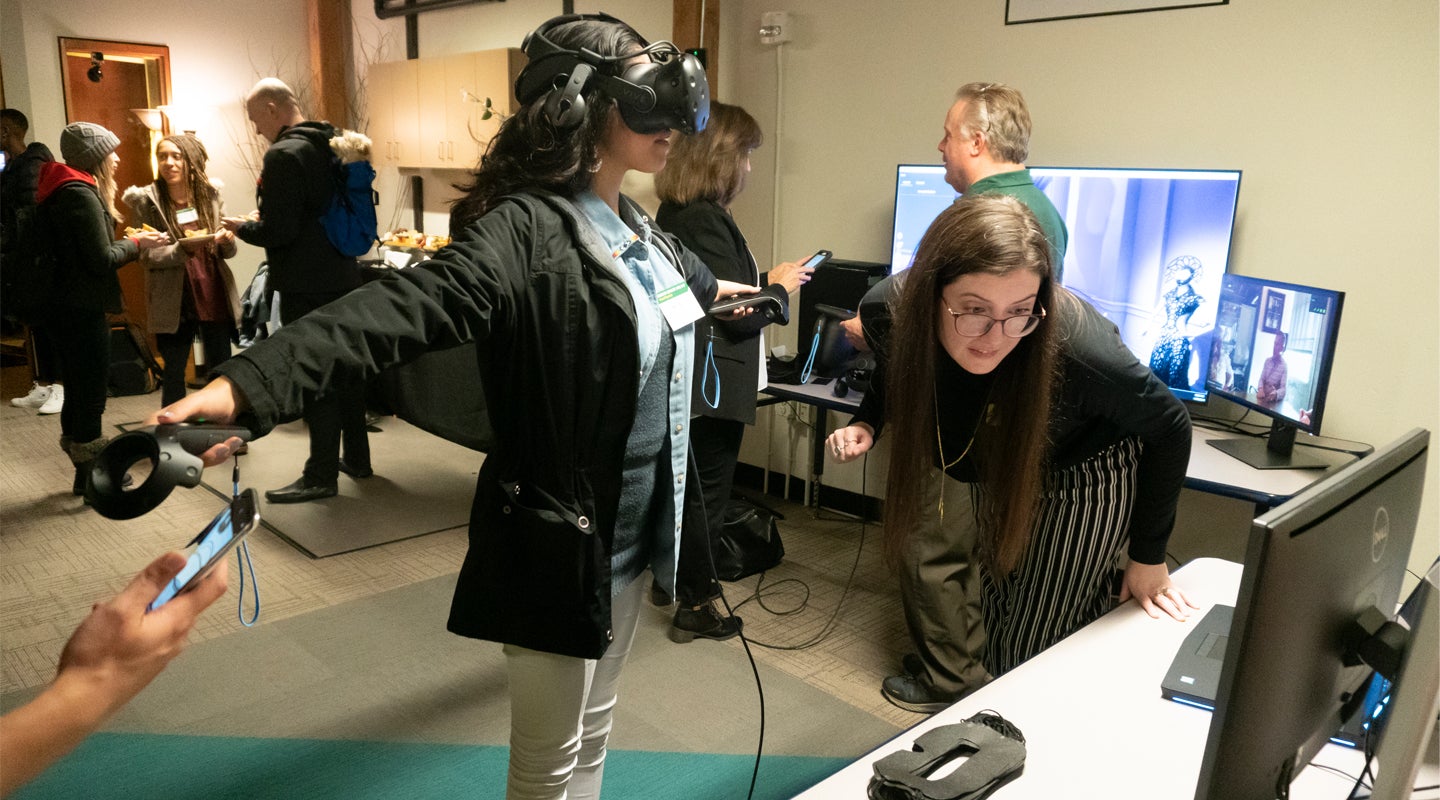 Oregon Reality Lab: Immerse Yourself in the Media of the Future
How will virtual reality change the way we innovate? SOJC students and faculty are exploring the newest frontier of communication in the Oregon Reality (OR) Lab. Outfitted with the state of the art in immersive reality technology, it's a testing ground for researching, using, and developing virtual-, augmented-, and mixed-reality media to solve social and business problems.
What Makes People Insta-Famous?
Maria Cano has followed social media influencers in the beauty industry for years. As a student in the SOJC's media studies master's program, the recent graduate developed the research skills to parse the secrets of their success. For her thesis, she tracked the methodology and growth of five Instagram beauty influencers to determine how they develop trust with their followers.
Explore #LifeasaJStudent
See the world through the eyes of SOJC students as they chronicle their journeys to far-flung places around the globe, network with top professionals in the industry, and share their most impactful fieldwork.