Many of the field's keenest minds flock to the SOJC to blaze new trails in media research and practice, ask probing questions about how we communicate, and innovate new approaches to storytelling and strategic communication. What's our secret? Great teachers attract great students—and vice versa. That's why our school remains one of the top incubators of advertising, journalism, media studies, and public relations talent.
2,300+
UNDERGRADUTE STUDENTS IN 4 MAJORs
180+
GRADUATE STUDENTS IN 6 PROGRAMs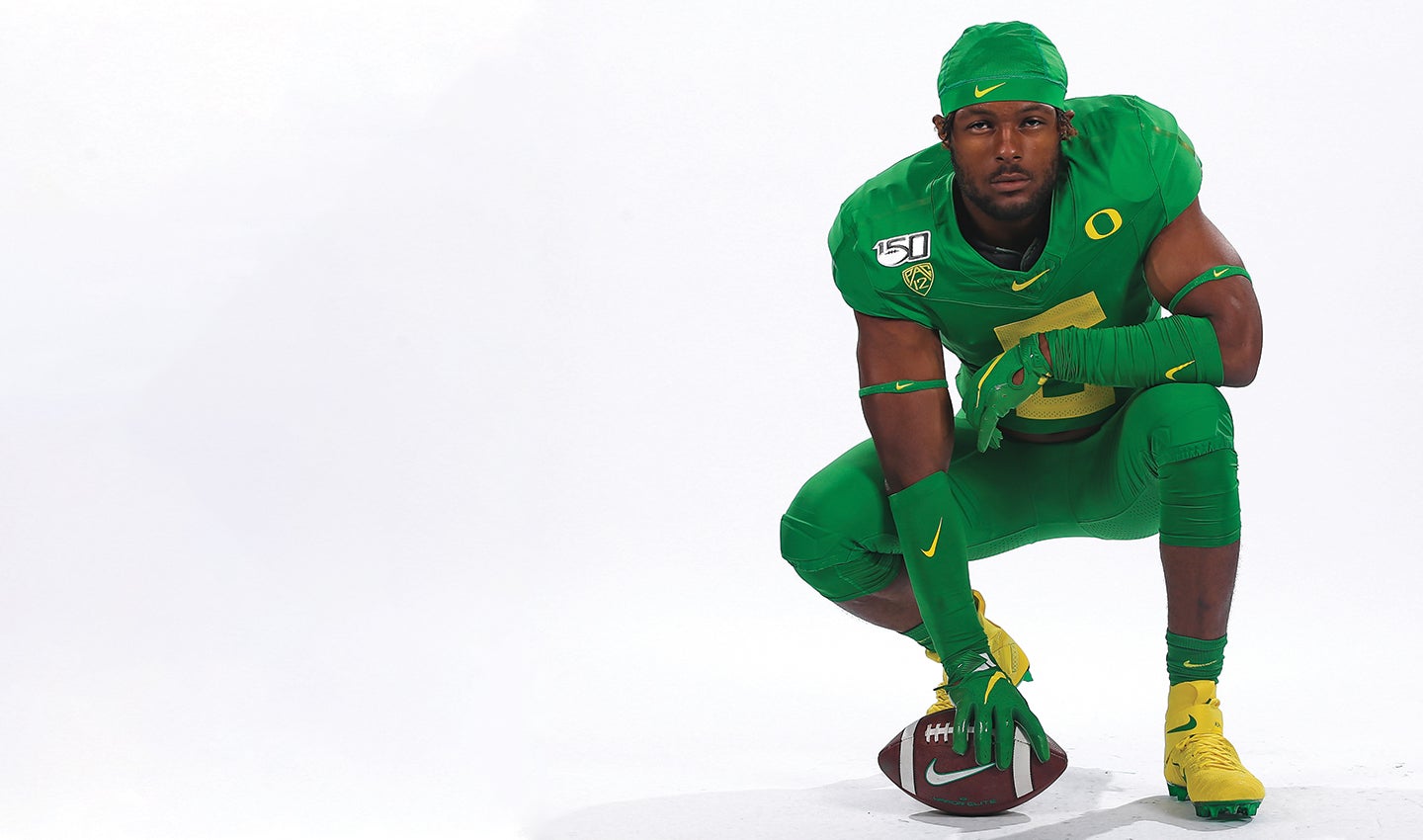 From Football Star to Broadcast Journalist
On the football field, Kayvon Thibodeaux is a wrecking ball. Off the field, he hopes to stay in front of the camera as a broadcast journalist. While scouting colleges in places like Baton Rouge, Ann Arbor, and College Station, he was checking out journalism schools as much as football facilities—and when he walked into the SOJC, he fell in love.
Four New Faculty Members Stir Up the SOJC
Meet the newest members of the SOJC faculty. They're expanding our collective expertise in human-centric design and brand innovation, media law and policy, science communication and decision-making, and sports communication. We can't wait to see where their inquiries will lead.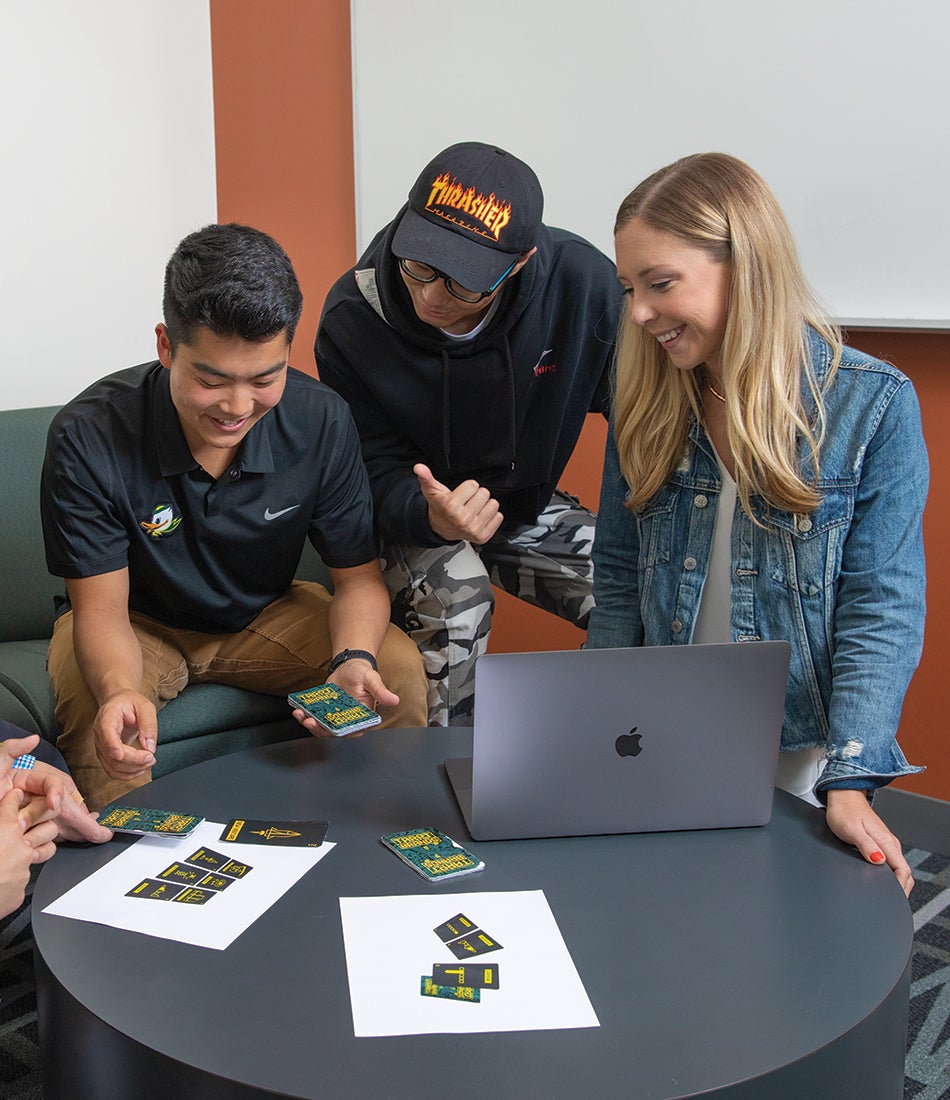 Master's in Advertising and Brand Responsibility Breaks New Ground
The advertising world is changing. As more companies take a stand on social issues, they need employees trained in the theory and practice of brand responsibility. To fill that gap, the SOJC launched a new master's in advertising and brand responsibility—the first graduate degree of its kind. This spring, the program graduated its first cohort of students with experience creating strategic campaigns led by compassion, courage, authenticity, and transparency.
SOJC Admits Record-Breaking First-Year Class
Who says you have to choose between quality and quantity? This year's incoming students broke records across the board as the UO and the SOJC welcomed their largest, most diverse, and most academically prepared first-year classes in history. What does that add up to? The SOJC's 2019 incoming class of 237 students represents a 39% increase over last year's enrollment. What's more, those students boast an average GPA of 3.63 and an average SAT score of 1183. That bodes well for the journalism and communication field of the future.
3.63
AVERAGE GPA OF INCOMING CLASs
1,183
AVERAGE SAT/ACT SCORE OF INCOMING CLASs
32%
DOMESTIC MINORITY STUDENTs