From Google vice presidents to award-winning journalists, the SOJC brought in top industry experts to share their insights into some of the most important issues of our time. More than 9,400 students and community members attended 44 lectures, celebrations, and networking events throughout the year, gaining new perspectives and making connections in the field.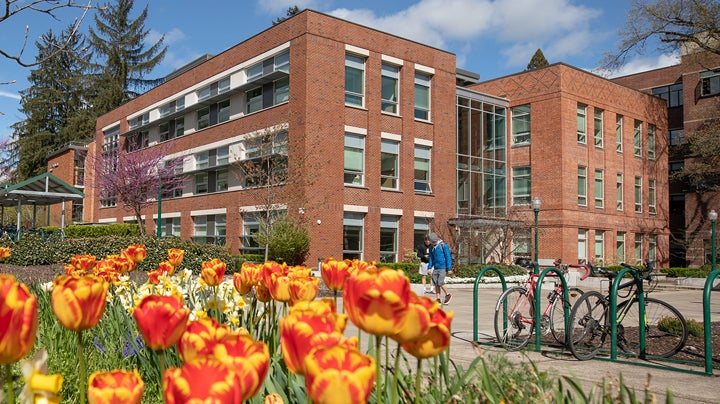 Eugene Events:
17 MAJOR EVENTS
8,000+ ATTENDEES
5,300+ STUDENTS ENGAGED
Portland Events:
27 COMMUNITY AND INDUSTRY EVENTS
1,400+ ATTENDEES
2 INTERNATIONAL EVENTS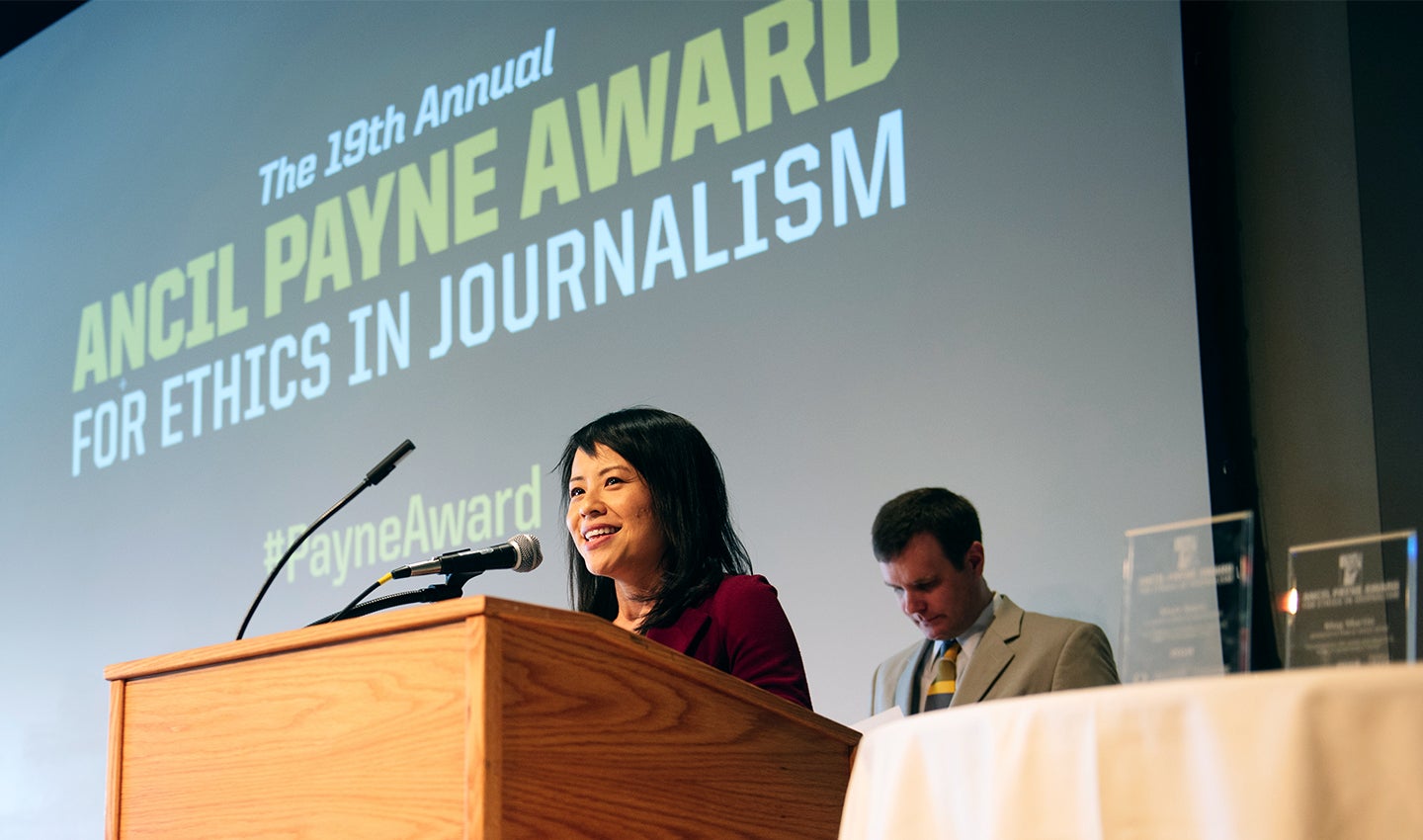 #MeToo Coverage Earns Ancil Payne Award for Ethics in Journalism
Garrison Keillor produced and hosted A Prairie Home Companion for Minnesota Public Radio (MPR) for 42 years. Then he was accused of inappropriate behavior at the height of the #MeToo movement. The MPR newsroom's transparent and unbiased coverage of the fall from grace of one of its network's biggest stars earned the 2019 Ancil Payne Award for Ethics in Journalism.
Beginning #LifeasaJGrad
More than 790 SOJC students launched a new phase of their lives with the graduation of the school's 103rd class. View the transition from #LifeasaJStudent to #LifeasaJGrad through the eyes of a recent graduate in the student-produced video that kicked off the SOJC's 2019 Commencement ceremony.
In Google We Trust
As technology's influence on society grows, what will happen to our values? Google vice presidents Richard Gingras and Corey duBrowa '88 led a conversation about the impact of technology on the news and the rising role of the chief conscience officer. The lecture was co-sponsored by the Media Center for Science and Technology and the Robert and Mabel Ruhl Endowed Lecture.
Demystifying Media: Navigating a Rapidly Changing Landscape
Navigating the evolving media landscape is a challenge for seasoned professionals and SOJC students alike. Each term, media experts and researchers visit the UO campus to explore the global impact of the media revolution and help blaze a trail forward. This series is sponsored in part by the Hearst Foundation. Find a sampling of the 2019 talks below.