Our alumni mean the world to us—and to each other. Over our century-long history, we've built a tight-knit community of accomplished SOJC Ducks who support student scholarships and faculty research, share their wisdom in class visits, and help new graduates launch their careers. In the process, they've formed a strong network of personal and professional connections that will last a lifetime.
2018 Hall of Achievement: Celebrating Over 100 Years of Excellence
The SOJC's Hall of Achievement celebrates the school's century-long legacy while connecting students with some of our most inspiring alumni. This October, we honored three new inductees and our Eric Allen Outstanding Young Alumni Award winner at our annual Hall of Achievement Gala. Congratulations, Barbara Blangiardi '79, Therese Bottomly '83, Corey duBrowa '88, and Jason George '01!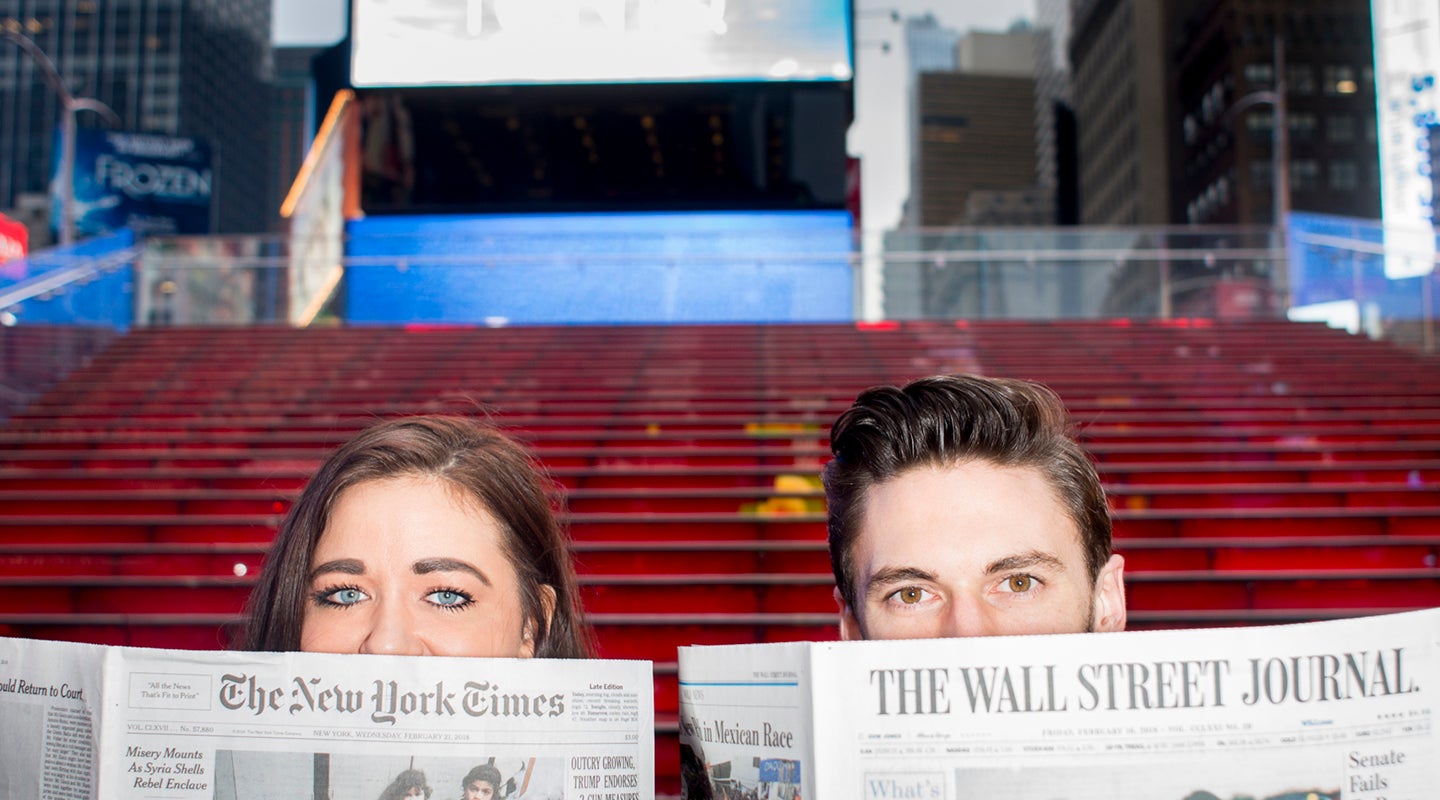 If not for their mutual love of journalism, SOJC alumni Molly Bedford and Ryan Knutson might never have met. The Oregon Daily Emerald brought the pair together more than a decade ago. Now husband and wife and living in the Big Apple, Knutson is senior vice president of media partnerships for Dow Jones, the parent company of the Wall Street Journal, and Bedford is an editor for the New York Times.
From SOJC to Oscar Winner: Jake Swantko '11
First he helped expose Russia's athletic doping program. Then he got a seat at the Academy Awards. Now with an Oscar under his belt, documentary filmmaker Jake Swantko is contemplating what risk to take next—all because an SOJC instructor put a camera in his hands. The SOJC welcomed Swantko to campus in May for a special screening of Icarus and visits with students.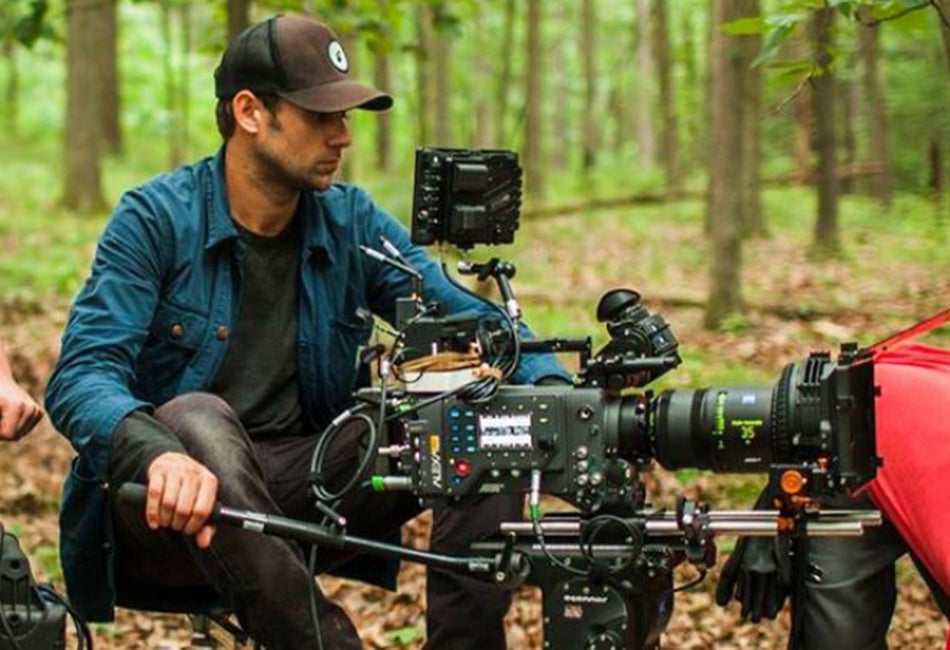 "When you pick up a camera, the lens and light speak adjectives and verbs for you. You start to become a more visual storyteller. The camera started to speak for me. If not for the school, I don't know exactly what I would be doing."
—Jake Swantko '11, director of photography, Icarus, winner of 2018 Oscar for Best Documentary
Heading to the Top of the Advertising Industry: Brock Kirby '08
In the decade since he graduated, Brock Kirby's star has risen fast in the advertising galaxy, earning him a long list of accolades. Twice named to Business Insider's "30 Most Creative People Under 30" list, Kirby most recently worked on the Wieden + Kennedy team that produced the 2017 Adcolor Ad of the Year for "Typecast," a video featuring actor Michael K. Williams facing interrogations from different versions of himself on issues of race and equity.
From Community College to Strategic Communication: Laura Shepard, MS '13
Laura Shepard followed an unconventional path to land her dream job as a global communication manager focusing on internal communications at Intel. Great mentors and an SOJC master's degree in strategic communication helped pave the way.
"I never imagined I would be doing global communications, and now I'm running a global communications department for a major corporation. Had I not gone through [the Strategic Communication Master's] program, I don't think I'd be doing that today."
—Laura Shepard, MS '13, Global Communication Manager, Intel Corp.
SOJC Supporters: Jim Pensiero Helps Young Journalists Get Started
Jim Pensiero '75 has dedicated his working life to the journalism industry, including 31 years as a reporter and editor at the Wall Street Journal. Since his retirement in 2015, Pensiero has turned his attention to teaching, inspiring, and launching SOJC journalism students onto fulfilling career paths. He also supports hands-on learning by helping students attend the SOJC's annual networking trip to New York City. 
Thank You, #DucksGive Day Donors!
Thanks to our generous SOJC donors, our school earned more dollars and gifts than any other academic unit during the UO's 24-hour #DucksGive Day event. We unlocked 10 challenges with 220 gifts to bring in a whopping $133,533 for our SOJC Experiential Learning Fund. This money helps us send students on life-changing learning and networking trips, sets up premium paid internships, and supports student-run publications and agencies. We can't do it without you!