Academic excellence at the SOJC begins with our internationally renowned faculty. As award-winning researchers, professionals, and innovators, they are just as likely to publish in The New York Times as the Public Relations Review. In the classroom, they are passionate teachers who inform and inspire. Out in the field, they are dedicated mentors who help students build real-world skills and strong industry networks. 
Year One: Media Center for Science and Technology
Public understanding of science and technology is essential to our well-being as a society. But research shows that scientists and citizens often see the same issues through different lenses. The SOJC launched the Media Center for Science and Technology in October 2017 to bridge that gap. Housed in Allen Hall on the UO campus in Eugene, the MCST recently celebrated its one-year anniversary.
640+
students engaged in MCST activities
17
student activities organized around MCST speakers
20
affiliated faculty recruited
The Real-Life Benefits of Virtual Reality 
In virtual worlds like Second Life, we can take on new identities, defy the laws of biology and physics, and push social boundaries with little to no consequence. But do these online experiences have any effect on our real lives? Associate Professor Donna Davis's National Science Foundation–funded research shows how interacting as an avatar improves quality of life for people with disabilities.
Solutions Journalism Gets a Boost
SOJC faculty members Kathryn Thier, Nicole Dahmen, and Brent Walth, launched the Catalyst Journalism Project to bring together investigative reporting and solutions journalism to spark action and response to Oregon's most perplexing issues. This year the team celebrated a new partnership with the Solutions Journalism Network and Enlight Foundation, which awarded the project a $185,000 grant. The funds are supporting student reporting, curriculum development, and faculty workshops.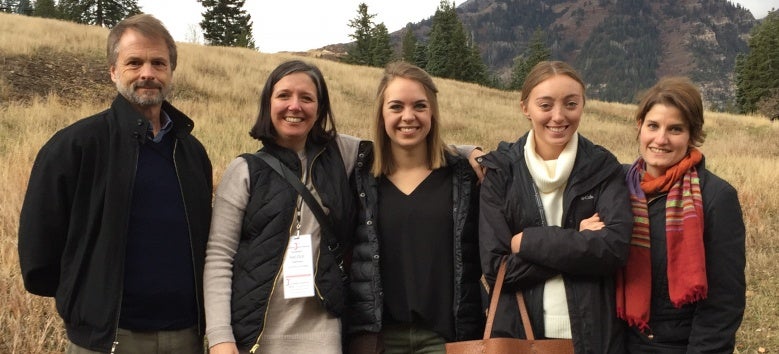 My STEM Story Wins $1.2 Million National Science Foundation Grant 
When Assistant Professor Ed Madison learned that high school students of color in the Oregon Young Scholars program share the UO campus with the Summer Program for Undergrad Research each summer, he wondered: Why not have the older students mentor the younger ones? Even better, why not record their interactions to inspire more high-school students to take STEM courses? The resulting My STEM Story project—a collaboration between the SOJC and the College of Education—scored a $1.2 million grant from the National Science Foundation in September.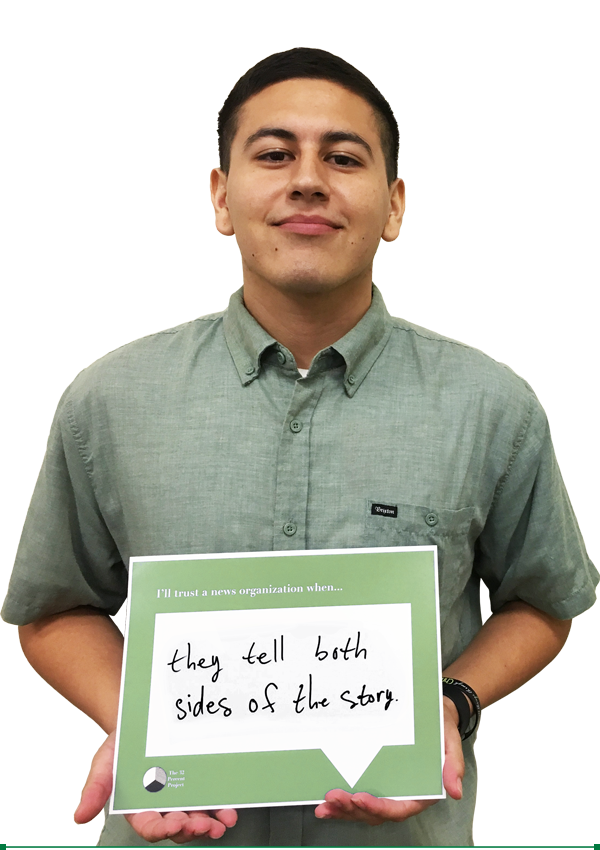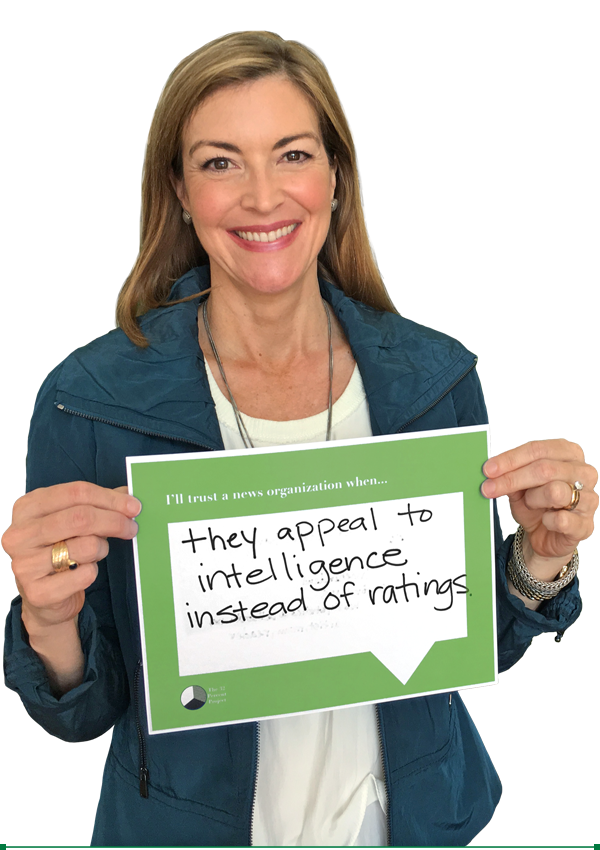 5 Lessons Journalists Can Learn from Communities
The SOJC's Portland-based Agora Journalism Center is a national thought leader in "engaged journalism"—an emerging practice that helps journalists improve their coverage and build trust within their communities by listening to the citizens who live there. With the help of SOJC graduate students, Agora has recently launched five initiatives to expand the influence and effectiveness of engaged journalism techniques.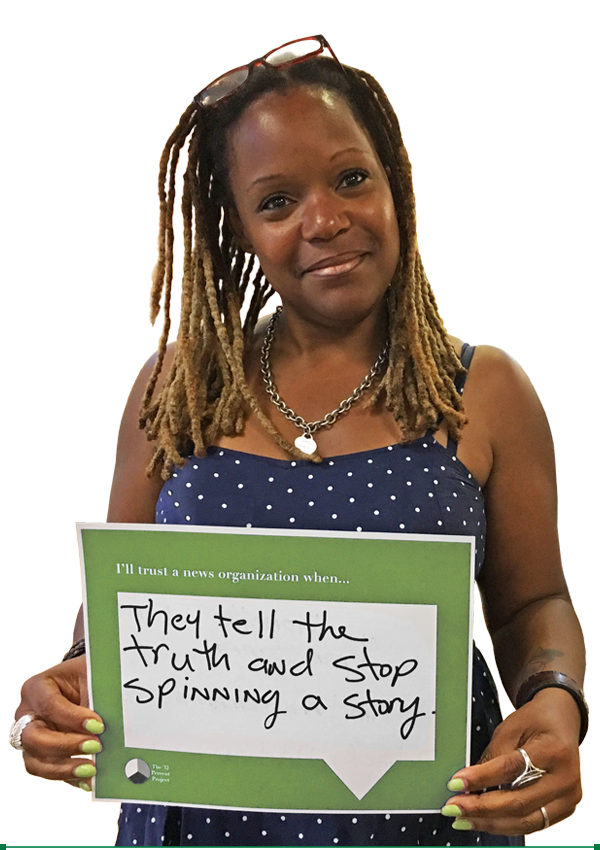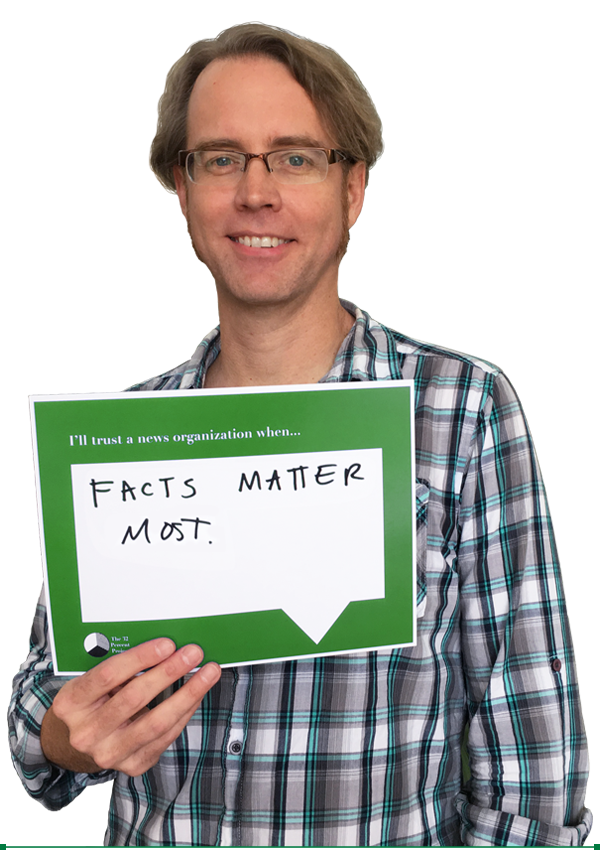 Seth Lewis Investigates the Journalism Tools of the Future
Shirley Papé Chair in Emerging Media Seth Lewis sees a future where reporters and machines work together to tell stories that are thorough, accurate, and engaging. Through his award-winning research on digital-era journalism, the SOJC associate professor explores how reporters can use tools like artificial intelligence, social media, and data analytics to do their jobs even better. At the SOJC, he also helps his students build digital literacy skills in courses like Fact or Fiction.
Meet Kim Sheehan
In the world of advertising, Kim Sheehan has done it all. She's held leadership positions at agencies around the nation and consulted for top companies like People magazine and Laura Ashley.  She conducts groundbreaking research in areas like corporate social responsibility and "green" advertising, gender representation in the media, and science communication. And she just launched the SOJC's new Master's in Advertising and Brand Responsibility—the first program of its kind in the world.
Explore the Master's in Advertising and Brand Responsibility