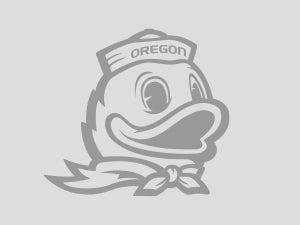 Dan Miller
Biography
Daniel Miller greatly enjoys teaching students about the history of documentary films and how to make award-winning documentaries of their own. In addition to being a teacher, he is a musician, photographer, and documentary filmmaker. Before his tenure at the University of Oregon, Miller taught at Hofstra University and the University of Maryland at College Park. He now teaches classes on documentary film history and theory as well as documentary production. He is offering a special topics documentary history class that is about the relationship of documentary films to war and conflict.
Miller founded and currently directs the Oregon Documentary Project, which has supported the production of over 60 award-winning student documentary films for public and commercial broadcast. These include the Emmy-winning The Heppner Flood in 1996, the National College Television Awards selection, Behind these Walls in 2007, the Cannes Film Festival Selection, Art in a Time of War in 2008, and the Emmy and National Society of Professional Journalists Award-winning Inside Looking Out in 2010.
Education
PhD, University of Oregon, 1994
MS, University of Oregon, 1986
BS, University of Oregon, 1983
Research
Miller's research includes both written scholarship and filmmaking. During the 2009-10 academic year, he was on sabbatical conducting research in archives, museums, and on battlefields and writing his book, Documenting War, in London, Madrid, Berlin, Paris, Krakow, Auschwitz, and Amsterdam.
Publications
Miller is a featured contributor to the book Inventing Vietnam, with a forthcoming chapter on film, war, and memory, as well as another chapter on Joris Ivens, Ernest Hemingway, and The Spanish Earth. He is currently researching and writing a book titled Documenting War: A Survey of Documentary Film and Photojournalism on War and Conflict. He has recently presented papers (accepted for publication) on the classic war documentaries Night and Fog (Renoir, 1955), Hearts and Minds (Davis, 1975), Taxi to the Dark Side (Gibney, 2008), and The Spanish Earth (Ivens and Hemingway, 1937), presented at the 2009 Symposium on Democracy at Kent State University and the 2010 International Hemingway Conference in Lausanne, Switzerland. His own filmmaking has featured history, media aesthetics, public interest, and social issue documentaries. His first film was a master's thesis project on the relationship of two sisters suffering from cancer, and recent work includes Dream to Fly on Howard Hughes' aviation achievements, Making Pictures on the Eugene Register-Guard's influential photojournalism staff, What We Could Carry on Japanese American Students at the University of Oregon during WWII, and Fire in the Heartland on the student civil rights and anti-war movements as well as the shootings that took place at Kent State and at Jackson State universities in May 1970. This film was an official selection at the 2010 Cleveland International Film Festival and the opening event at the 40th Anniversary Commemoration of the shootings at Kent and Jackson from May 1-May 4, 2010.