As COVID-19 forced in-person gatherings to be cancelled around the world, the SOJC took many of its popular events online, from guest lectures to our first virtual commencement. Meanwhile, SOJC faculty made the best of the virtual shift by bringing together top experts in the field to examine some of the most important topics of 2020.
5,000+
video views and virtual attendees
10K+
participants reached with SOJC virtual events
Beginning #LifeasaJGrad in a Year Like No Other
Forced into lockdown by the worldwide pandemic, the Class of 2020 celebrated a commencement that was different from all that had come before. Hear what graduating seniors gained during their four years at the SOJC and discover their hopes for the future in our student-produced commencement video.
Coming Soon: Landmark Virtual Talks in the New Year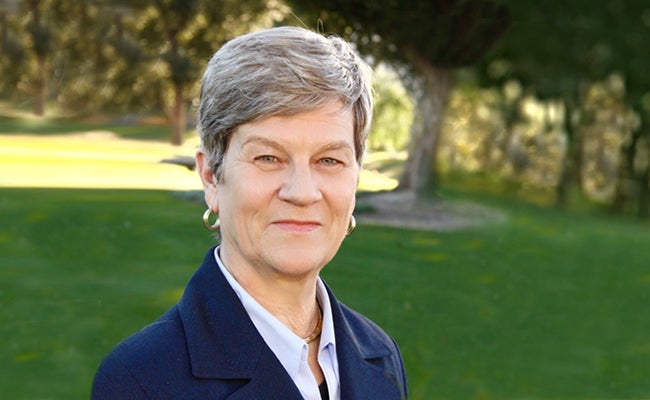 The Challenges of Communicating About COVID-19 with Kathleen Hall Jamieson
Thursday, January 14, 2021, 4-5:30 p.m.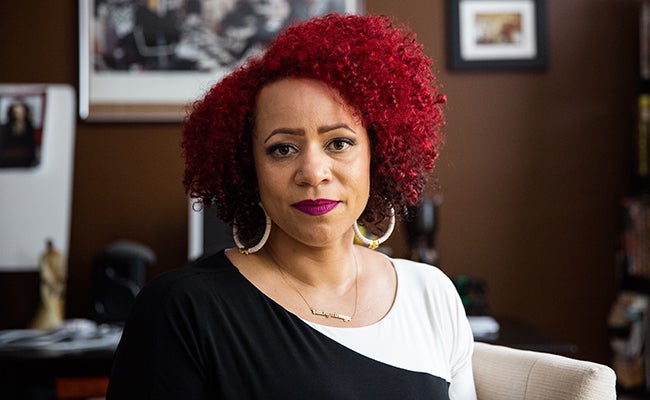 1619 and the Legacy That Built a Nation with Nikole Hannah-Jones
Friday, February 19, 2021, 4:30-6 p.m.
REGISTRATION COMING SOON
Exposé of Violent, Racist Posts from Police Wins Ancil Payne Award for Ethics in Journalism
In early 2019, Injustice Watch journalists Emily Hoerner and Rick Tulsky published "In Plain View," an exposé of racist, misogynistic, homophobic, and violent social media content posted by more than 2,000 police officers around the nation. Despite the threat of a lawsuit that could shut down the small media outlet, Injustice Watch prioritized the public's right to know the truth, earning them the 2020 Ancil Payne Award for Ethics in Journalism.
Examining the Election Through a Journalistic Lens
Public conversations around politics, the election, and the role the media play in both have grown increasingly divisive. Associate professor Nicole Dahmen and Shirley Papé Chair in Emerging Media Seth Lewis hosted "Journalism, Politics, and the 2020 Election," a series of virtual conversations with SOJC faculty and other experts on topics ranging from gender and identity's role in the election, to social activism, to connecting with rural communities.
Innovative Storytelling Is "Better Together"
When the pandemic hit, SOJC Portland faculty and staff put their heads together to find virtual ways to get their expertise out in the world. The result was "Better Together," an ongoing webinar series where SOJC Portland faculty and special guests explore relevant storytelling themes in our rapidly changing world and how innovative communicators can use these themes to thrive in the future.
Hearst Demystifying Media: Navigating a Rapidly Changing Landscape
Navigating the evolving media landscape is a challenge for seasoned professionals and SOJC students alike. Each term, media experts and researchers visit the UO campus to explore the global impact of the media revolution and help blaze a trail forward. Although interrupted by the pandemic, the 2019–20 series covered a broad range of topics including disinformation in the election, the rise of esports, and social responsibility reporting.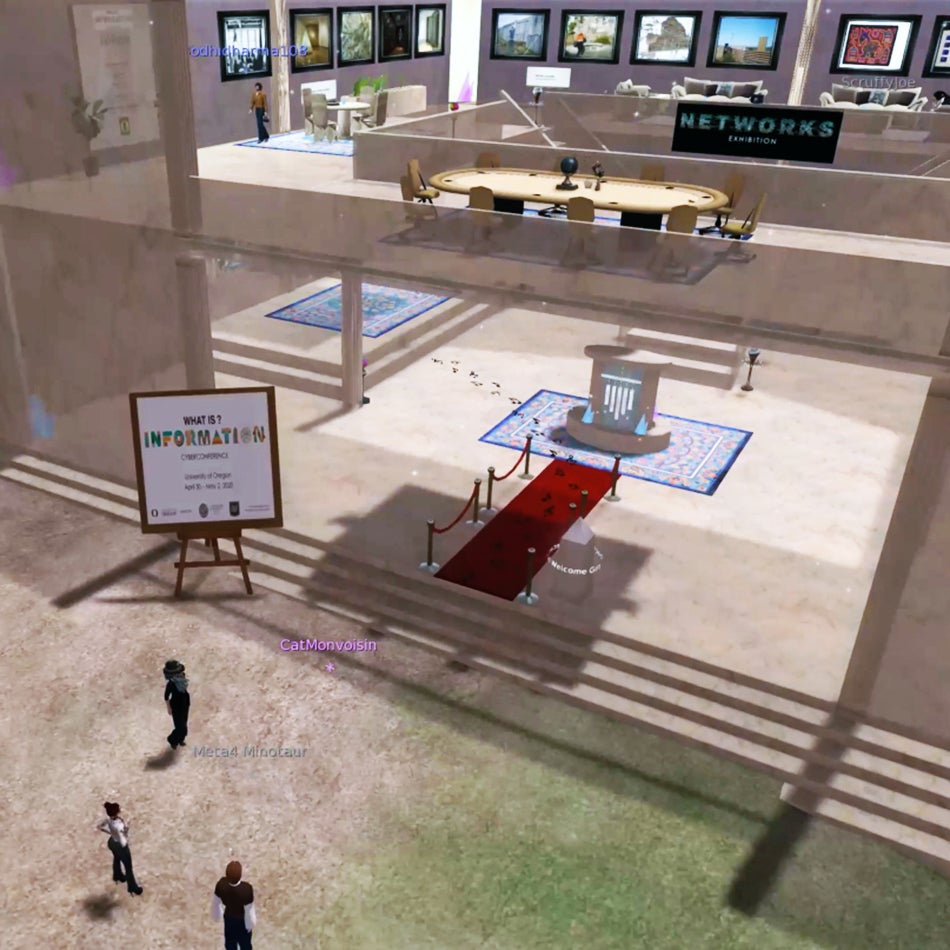 Cyberconference: What Is Information?
Each spring, the SOJC's What Is…? Conference tackles a different topic related to media. In 2020, the What Is Information? Conference, held April 30–May 2, pivoted from an in-person event to a cyberconference. Over 150 participants, including internationally renowned scholars; graduate students from around the world; and artists, designers, and nonprofits dedicated to social issues, tuned in to Zoom keynotes and sessions for the conference, attended an online experience focused on Law Day 2020: Your Vote, Your Voice, Our Democracy, and transported to Ethnographia Island in the virtual world Second Life to view the Networks Exhibition. Registration will open in early 2021 for What Is Communication?