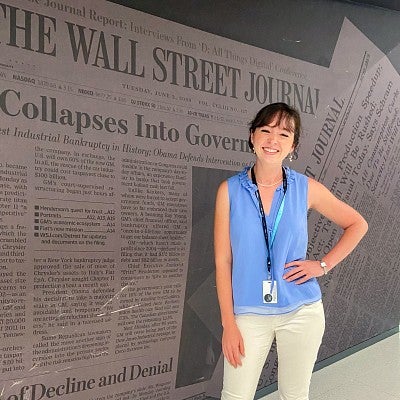 Sierra McClain '19 is proof that history majors make great journalists. After graduating with a bachelor's in history from UO, she was looking for a fulfilling career path. She had always been drawn to journalism, so she applied to the one-year Journalism Master's program through the School of Journalism and Communication (SOJC).
The Journalism Master's program challenged McClain to venture away from history papers and learn to write for newspapers.
"It really helped me hone that journalistic writing. It taught me to write fast and write concisely and use language that is more suited to news writing versus my academic writing background," McClain said.
One of McClain's favorite parts of the program was being able to pursue her interest in multimedia storytelling. She remembers Sung Park's classes fondly, as she gained skills in both photography and videography. These skills proved useful in her first journalism job at the Capital Press through the Charles Snowden Program for Excellence in Journalism. 
After interning at the Capital Press for the summer, McClain moved to Switzerland to intern on the United Nations' media relations team.
"The most memorable experience at the U.N. was defending people's natural rights and civil liberties, including the right to free speech, freedom of religion and the freedom to peacefully assemble," McClain said. "My most vivid work-related memory comes from helping stand up for the right of the people of Hong Kong to peacefully protest a proposed 2019 extradition bill."
Once her time was complete there, McClain returned to the Capital Press to work full time as a writer and photojournalist. While there, she continued to search for opportunities to enhance her skill set. She was accepted to the Poynter-Koch Journalism Fellowship, which is designed for journalists who are still early in their careers but aspire to one day be leaders in the industry. She gathered every week with other fellows for coursework along with special workshops and multi-day summits.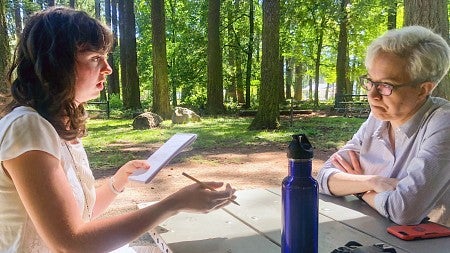 "I was very fortunate that the Capital Press was super supportive of me continuing to grow with different fellowships and trainings," McClain said. "After my trainings, I would come back and was able to use some of those investigative skills at the Capital Press."
McClain's most recent achievement is relocating to New York City to participate in the Joseph Rago Memorial Fellowship for Excellence in Journalism at The Wall Street Journal, funded by The Fund for American Studies. She was inspired to apply because she is a longtime reader of The Wall Street Journal and "specifically appreciates the work that the editorial team does." She plans to continue learning and growing within her craft during this new adventure.
Although she is still early in her career, McClain has been extremely successful and attributes part of it to the skills and assets she gained during her time studying in the Journalism Master's program. She believes that the relationships she built with professors who turned into mentors are some of the best things she took away from the program. The training she gained in writing, research and data analysis also helped her build her multimedia portfolio and expand her knowledge as a journalist.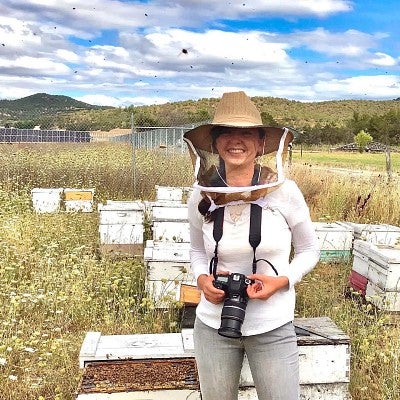 McClain says that going on to earn a master's degree depends heavily on the student, but if you're considering it, she recommends it.
"I've noticed it's given me a competitive edge. People look on it favorably, both the nuts-and-bolts foundations of writing and editing, but also having some area of expertise," McClain said. "I think the other category where it would be really useful is if any student wants to be a professor or teach at some point."
McClain doesn't believe you have to start out in the SOJC to end up there for your master's. Holding an undergraduate degree in history and having studied alongside others who held previous degrees like environmental science or psychology proved this to her.
McClain hopes that her future holds a long-term position with The Wall Street Journal. Further down the line, she could also see herself teaching, mentoring or leading trainings for young journalists.
—By Jillian Gray, class of '25
---
Jillian Gray, class of '25, is a public relations major with a minor in digital humanities. Outside of Allen Hall Jillian enjoys watching Gilmore Girls and taking trips to Barnes and Noble. Connect with Gray on LinkedIn.