Think the SOJC might be right for you? Come check out our vibe. You'll find us where technology, tradition, and storytelling intersect—at the heart of our tree-filled UO campus in Eugene and at our urban campus in Portland, the biggest media market in the state.
Can't make it to campus in person? Watch our video tour of Allen Hall below to see all we have to offer.
Our recently renovated first floor is a research, production, and storytelling hub. Check out all the awesome workspaces inside Allen Hall, where you can brainstorm and build your next big idea:
Social media analytics and immersive media labs
Podcast studio, production studio, and editing bay
Writing Central peer-coaching
Equipment checkout
Prospective graduate students: If you would like a tour of Allen Hall, please email sojcgrad@uoregon.edu to schedule.
---
SOJC Portland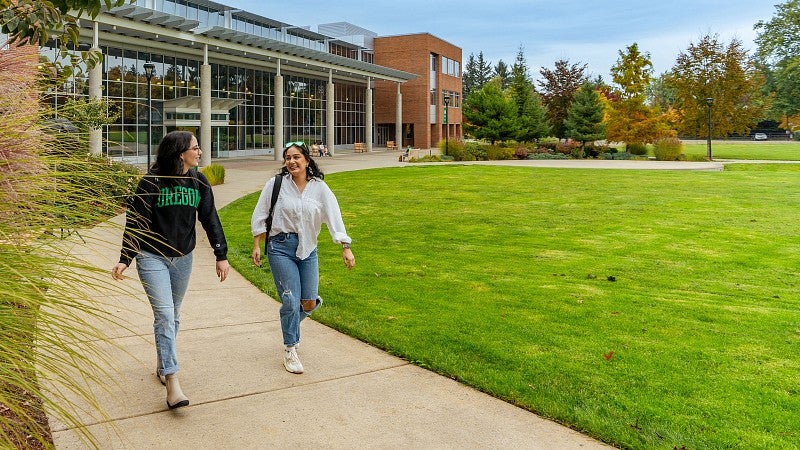 We offer programs at UO's new Northeast Portland campus and at the historic White Stag Block in the Old Town district. UO Portland is home to our:
---
Connect with the SOJC
Not ready for a campus visit? You can still connect with us!