2017 Hall of Achievement Inductee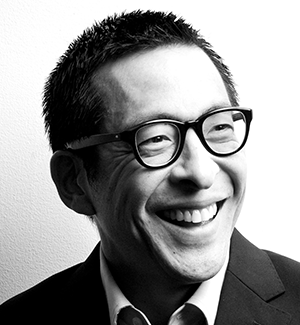 Creativity has always been Tracy Wong's driving force.
It all started at the SOJC. After graduating from the school's advertising program in 1981, he went on to earn a second bachelor's in fine arts from the ArtCenter College of Design in Pasadena, California, in 1984.
From then on, there was no stopping Wong's meteoric rise to the top of the advertising industry. His first job out of college was art director at Ogilvy & Mather in New York City, and he became senior art director at Goodby Silverstein & Partners in San Francisco in 1989.
By 1993, Wong was ready to strike out on his own. He joined forces—and names—with Pat Doody, former brand manager at Lever Brothers, to form WONGDOODY. Wong has served as chairman and executive creative director of the independent advertising agency ever since. Over the past 24 years, the company has grown to over 100 employees and has become one of the most awarded independent advertising agencies on the West Coast, with offices in Seattle and Los Angeles.
WONGDOODY has created some of the most memorable campaigns in the business for many of the world's biggest clients, from Amazon, T-Mobile, and ESPN to Alaska Airlines and even the U.S. Center For Disease Control. Its work has been featured in the New York Times, TIME magazine, USA Today, and the Wall Street Journal.
With more than 350 national and international awards to his credit, Wong is one of the most honored individuals in the advertising industry today. His TV campaign for Chevys Fresh Mex restaurants was inducted into the Clio Hall of Fame in 2006. He has also been named Ernst & Young's Entrepreneur of the Year and Marketer of the Year for the American Marketing Association/Northwest, and he earned the American Advertising Federation's Silver Medal for Lifetime Achievement. Outside the field, he is perhaps best known for his appearance on The Pitch, an AMC reality show about advertising's real "Mad Men."
Wong is currently working on a book titled CREATIVE DEMOCRACY, which details a path to better creative thinking in business through understanding the creative process and developing a culture of egoless collaboration.