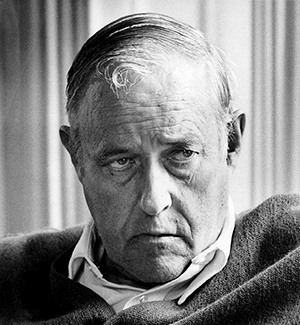 It is difficult to find the words to describe Tom McCall and his impact on Oregon. As the driving force behind protecting what he called the "Oregon mystique," the former governor helped imagine and create the framework for land use and environmental consciousness that has helped protect Oregon from becoming what he called "a hungry hussy, throwing herself at every stinking smokestack that's offered."
McCall may be most famous for a 1971 CBS interview in which he invited people to visit Oregon but added, "But for heavens' sake, don't come here to live." Before entering politics in 1949 as then Gov. McKay's administrative assistant, McCall was a newspaper reporter, radio and television news analyst and political commentator.
He received the Sigma Delta Chi award in 1962 for outstanding documentary in the United States, Pollution in Paradise. He served as Oregon's Secretary of State in 1965-66 and served two terms as Governor from 1967-74.
As governor, McCall is credited with saving Oregon's beaches, with producing the nation's first state land-use planning law and first bottle bill, and with spearheading the clean-up of the Willamette River. For his work in protecting Oregon's natural beauty he was awarded the Audubon Society Medal, The National Wildlife Federation Conservationist of the Year Award, and The Outdoor Life Conservation Award. Tom McCall died in 1983.