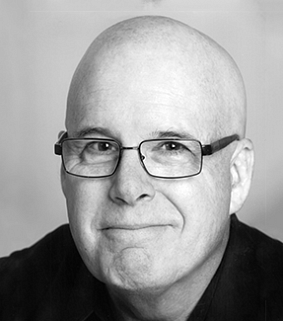 Steve O'Leary has always been a force of nature.
Born an only child in Santa Monica, O'Leary graduated from Palisades High School in Pacific Palisades as a member of "the infamous Class of '65." He started at the UO as a business major, but did not feel inspired. A natural salesman, he took a course in the principles of advertising and "fell in love with the business."
He was involved in student council and active in the Theta Chi fraternity. He also fell in love with an elementary education major, Patty Hearn. His mentor at the School of Journalism, Willis Winter, convinced him to use his natural sales abilities and connections to realize his dream of living and working in New York City. Winter also helped him get his first interviews, at J. Walter Thompson. He and Patty left for New York immediately after graduation in 1969.
In 1972, at the age of twenty-four, he joined the November Group as an account executive for the Committee to Re-Elect the President, Richard Nixon's re-election campaign. Serving the campaign as an account executive for national brand advertising, voter group assignments, a national direct-mail campaign, and a national collateral program was a pivotal time in his life, providing him with confidence and the knowledge of "how much I was capable of doing."
From there, he moved on to the Marshalk Company, where he continued to build a reputation managing high-profile national accounts. In 1981, he and Patty returned to his native Southern California, where he took a job as executive vice president of the Newport Beach office of Wells Rich Greene. A few years later, he started his own business, O'Leary and Partners Advertising and Public Relations.
With University of Oregon associate professor Kim Sheehan, he has become known as an expert on word-of-mouth marketing for small businesses. They have written two books: Building Buzz to Beat the Big Boys: Word-of-Mouth Marketing for Small Businesses (Praeger, 2008) and Small Business Smarts: How to Survive (or Thrive) in a Recession (Grabbing Green Press, 2009) and created a website, grabbinggreen.com, billed as "an interactive knowledge exchange for small business."
O'Leary's contributions to the School of Journalism and Communication are not easily matched. He has organized an advertising workshop, helped the school launch its creative strategist model of advertising education, and showed dozens of graduates how to "get hired." He remains an active member of the school's Journalism Advancement Council.
In his more than thirty-five years in the advertising business, O'Leary has successfully served dozens of clients and been a speaker and presenter at more than 100 conventions, workshops, and classes. But O'Leary says the highlights of his career have been the people with whom he's worked. And on a personal note, he says, the highlights of his life are his family-Patty, his two sons, Mark and Ryan, and his daughter, Kasey.