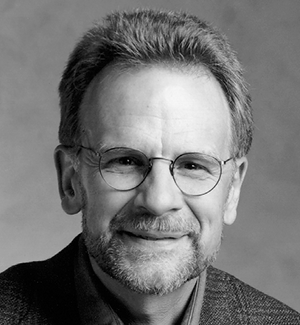 Paul Brainerd is no stranger to pushing the envelope. As an undergraduate at UO, Brainerd fulfilled the requirements for a journalism major while earning his bachelor's degree in business. He also served as editor of the Oregon Daily Emerald during 1969-70 when groundwork was being laid for establishing its independence from the School of Journalism. Brainerd was instrumental in that transition. Immediately after receiving his degree, he joined the Minneapolis Star Tribune, where he helped automate the newspaper's use of computer technology.
Brainerd always had an interest in technology. As a young boy, he built a telephone system so that he and his best friend down the block could converse. He utilized that fascination with technology as the founder and president of Aldus Corporation, the inventor of PageMaker.
The sale of Aldus in 1994 did not signal the end of Brainerd's contribution to his community. He immediately founded the Brainerd Foundation, which focuses on protection of the Northwest wilderness by providing grants to community-based organizations that are working to preserve and protect the environment.
His philanthropic involvement led many young, high-tech executives to contact Brainerd for advice on how to make charitable donations. He established Social Venture Partners—an organization to encourage and nurture a new generation of philanthropists—which concentrates on supporting education and children's issues.