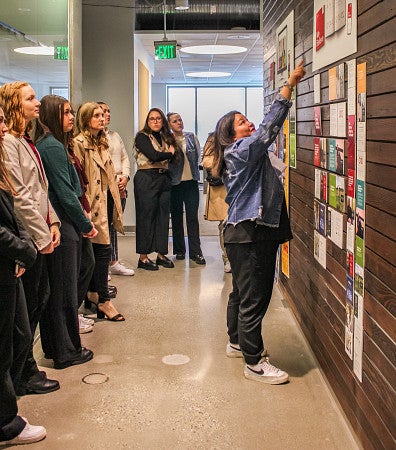 Shortly after receiving my acceptance letter to the University of Oregon, I selected public relations (PR) as my major on a whim — still largely unaware of the depth of study and tactics behind the discipline. As a confused freshman and intimidated sophomore, the UO's chapter of the Public Relations Student Society of America (UO PRSSA) became my space for connection and support.
Student professional associations, like UO PRSSA, unite like-minded professionals who want to better their industry. In a nutshell, here are some of the many benefits you can expect if you join a professional association. 
Build a network of professionals across industries within your field, both in your local chapter and nationwide.
Gain access to a range of professional development workshops and training that can aid in your job application process post-grad.
Access a database of internship and job openings in your desired field, and tour agencies to meet with professionals and learn about their available positions and internships.
Find a community of like-minded students who are open to collaborating on projects that supplement your portfolio with hands-on experience.
Expand your leadership skills with executive roles within your association and include the position in your resume.
Participate in professional development opportunities, like the trip my PRSSA chapter took to Seattle, where we networked with professionals and learned from their experiences.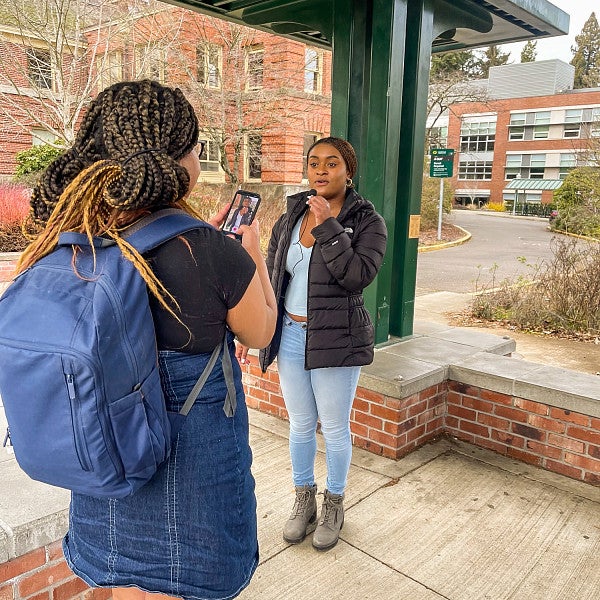 Creativity blooms in a professional organization
PR and advertising student, and co-director of the UO National Association of Black Journalists (UO NABJ), Elizabeth Briese '24 opens up every chapter meeting by asking members, "What do you want to create?" The ability to collaborate with fellow creatives and reinforce your portfolio is a huge benefit of joining a professional association, and UO NABJ strives to do just that.
"When you go to the UO NABJ, the room is filled with creativity, and with any idea you have there is a support system there to meet you," Briese said.
Members of UO NABJ are eager to try new things and assist each other on new projects. Some students are working on a podcast called "Major Misconceptions," others are bringing poetry to life and a few more are creating educational content on TikTok. All projects made by UO NABJ members are housed on their "We the Cookout" website, allowing students to build their portfolios through published works.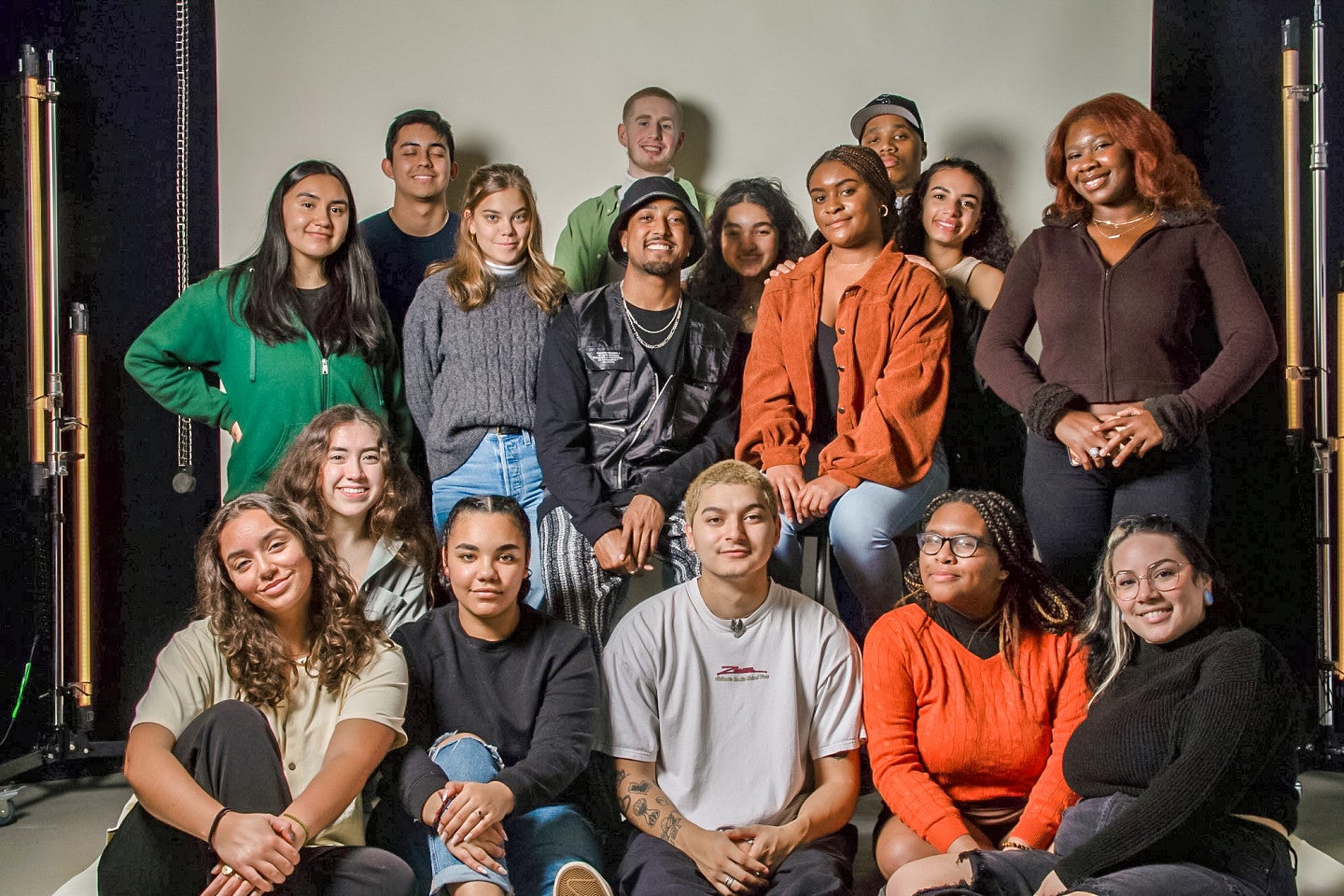 Building community and a network in a professional organization
John Mitchell, APR, Fellow PRSA, retired SOJC instructor and current UO PRSSA professional adviser, says networking opportunities provide the most valuable benefit from joining the organization.
"When you know people, and those people know what you do, success will know how to find you," Mitchell said.
If you have the opportunity to serve in a leadership position for a professional association, I highly recommend you take it. My time as the UO PRSSA programming director has been instrumental to my growth as a student leader and young professional by allowing me to develop skills in problem-solving, public speaking, mentorship and project planning. But above all else, the support and sense of community we have established as a UO chapter has been the most rewarding.
Professional associations also serve as communities. The co-directors at UO NABJ, which include Briese, and journalism majors Amyah Millner '23 and Chandlor Henderson '24, work hard to make the organization a safe space. This inclusive environment is what keeps members returning each week.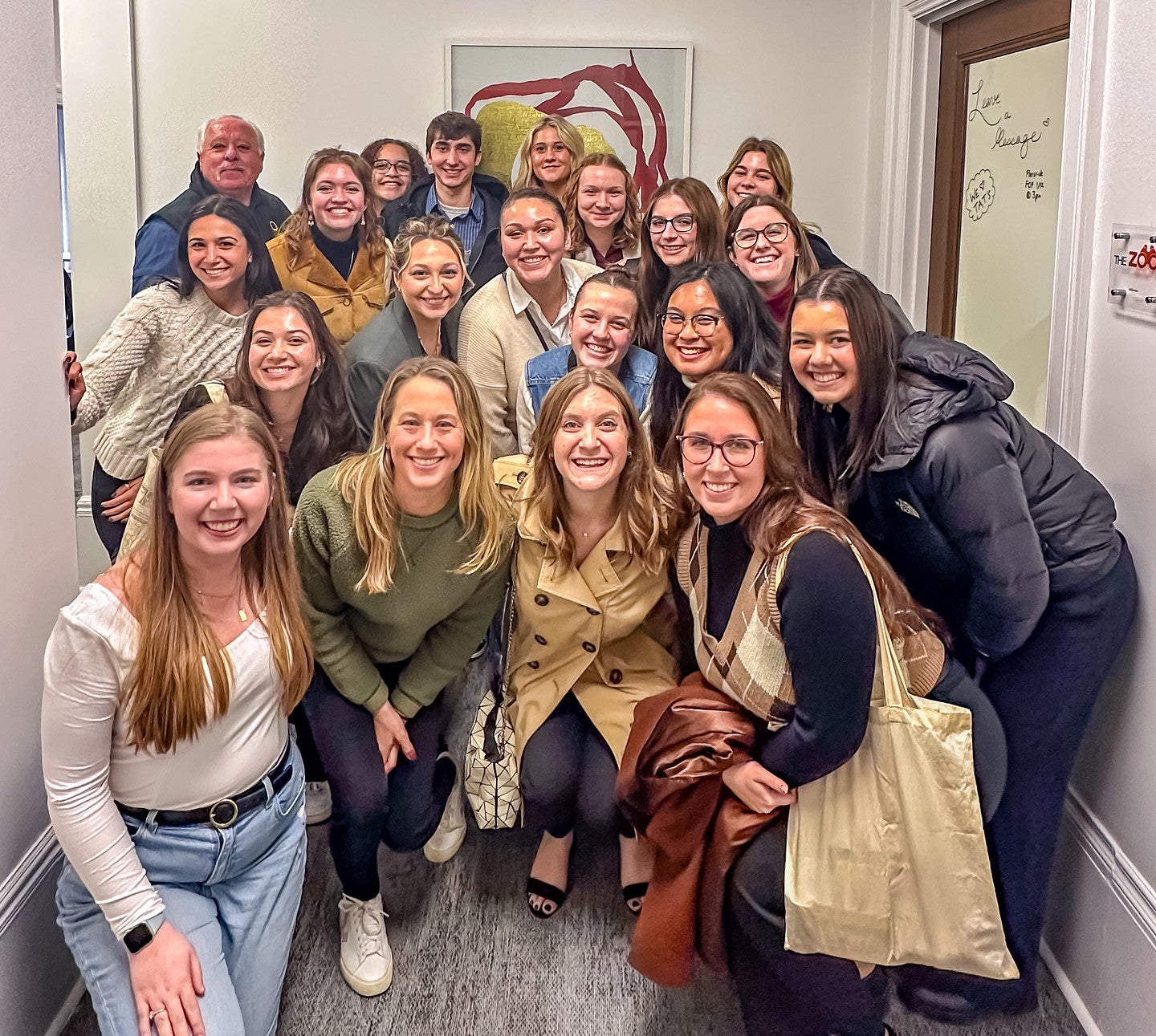 As an upcoming graduate, I am personally experiencing the depth of the network and professional development opportunities PRSSA provides as I enter the job search and application process. Through PRSSA, I have attended workshops about using LinkedIn, composing a professional resume, writing cover letters and interviewing best practices. In addition, I have conversed one on one with our guest speakers, alumni and the professionals we met on our professional development trip. Each person shared unparalleled advice, answered my questions and became an influential resource in my job search.
The network PRSSA provides is a catapult that can help launch students into a career. Mitchell said he had "way too many examples to count" when asked about how membership affects the success of students post-grad.
Finding your community is formative in your college years. I was lucky to find mine in PRSSA, and I'm confident that I will be reaping the benefits as I transition from the classroom to the workforce.
—By Whitney Conaghan, class of '23
---
Whitney Conaghan, class of '23, is a public relations major and multimedia minor. She is currently working as a social media and writing intern for the SOJC's Communication Team.