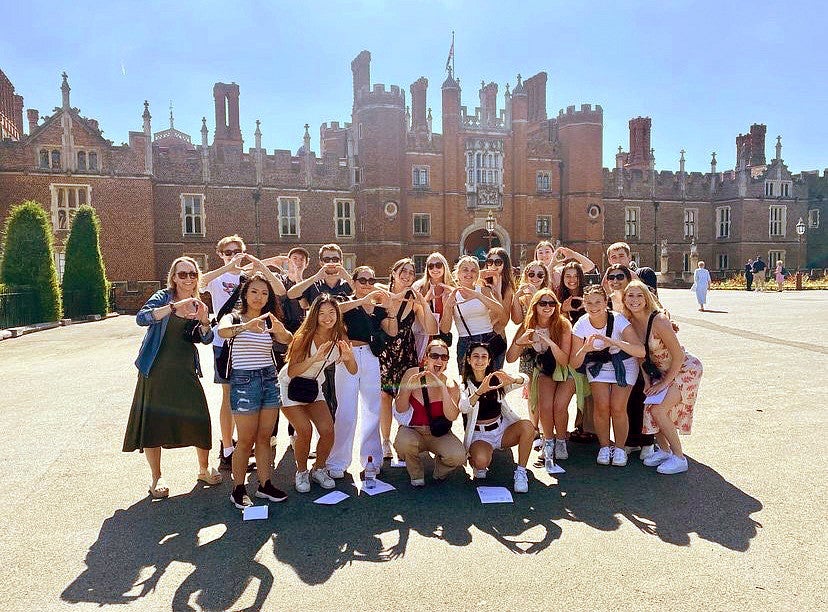 Studying abroad in London was a dream experience. UO's Global Education Oregon (GEO) PR + Advertising in London program was everything education should be: exciting, hands-on, immersive and thought-provoking. Going abroad was a life experience that opened our eyes to a new kind of independence and the experiences of a different culture while we learned more about public relations. We traveled to a different country and studied subjects beyond the scope of our traditional undergraduate courses.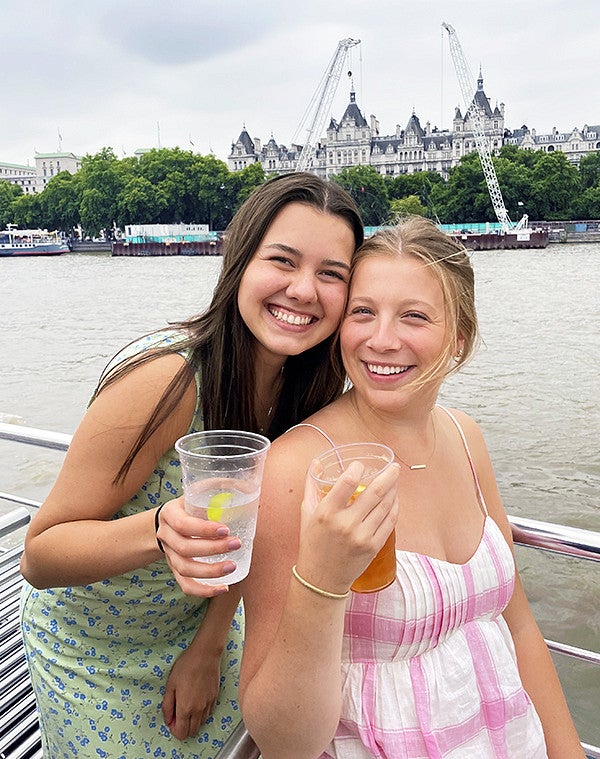 Studying abroad was a remarkable opportunity and the right choice for us. Could it be the right choice for you, too? Here we break it down into how we chose our location and program, what the experience was like while abroad and what we learned.
The preparation begins
Studying abroad is a unique educational experience that covers a niche area of study while allowing for in-field practice. That's why finding a program that aligned with our academic interests and goals was so important. Plus there is financial planning and finding a program that fits your undergraduate timeline.
We talked with UO School of Journalism and Communication (SOJC) advisers, who increased our awareness about the opportunities available, deciphered which courses abroad would satisfy our graduation requirements and taught us about available financial aid. As public relations (PR) majors, we found that the GEO PR + Advertising in London program checked all of our boxes: It furthered our interests in international communication, satisfied 8 required credits, happened during summer term and was held in a dream location.
From there, we connected with the SOJC public relations professors leading the program, Autumn Shafer and Courtney Munther, who prepared us to travel abroad through various orientation and Q&A sessions. The GEO department regularly reminded us of the necessary documents and steps that required completion in our application portal as well.
A once-in-a-lifetime experience
After flying into the London-Heathrow airport and navigating the Tube for the first time, emerging at King's Cross Station was an unforgettable experience. To the right were lines of tourists eagerly waiting to see Platform 9 ¾, made infamous by the Harry Potter series, and to the left was a diverse group of locals commuting into the city for their work day. After exiting the station we hopped on a double-decker bus to our housing arrangement and witnessed an incredible view of London's historic palaces, endearing pastel apartments and blossoming landscapes that drew us to the city in the first place.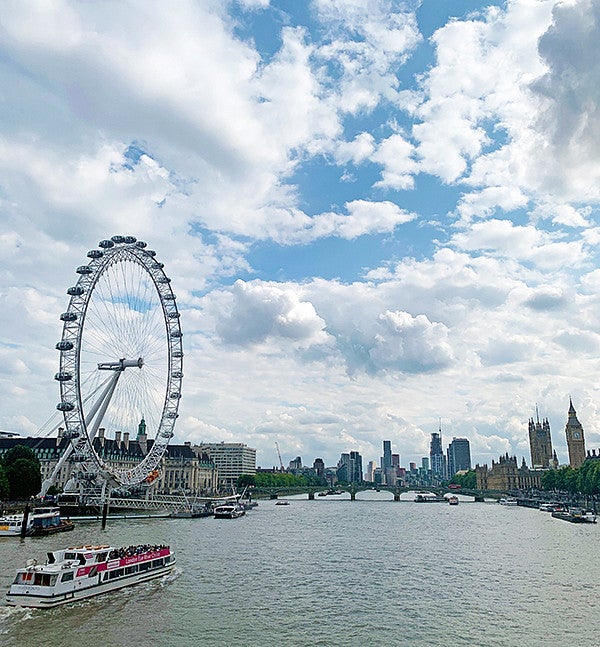 On our first day, we met in the GEO London Center building with the supportive GEO staff, who orientated us to London and guided us through top tourist destinations: Tower Bridge, Borough Market and the London Eye. Throughout the program, we continued to check off the destinations on our London bucket list. We traversed through the Houses of Parliament, saw Big Ben, toured Westminster Abbey, explored Theatre Royal Drury Lane and wandered around Warner Bros Studio for the Harry Potter tour.
Our classroom experience consisted of two courses: global strategic communication practices and strategic communication in entertainment and culture. We studied global strategy in the realms of public relations and advertising, developed an international campaign for a brand of our choice, detailed our adventures in a blog and studied the importance of the sites we visited in London culture. But perhaps our most meaningful educational experience was accomplished through immersive activities outside of the classroom: 
Our tour of the Hampton Court Palace included an influential talk led by the senior media and PR manager for the Historic Royal Palaces.
We visited the Hoffman Agency for a presentation focused on uncovering the most engaging stories for tech companies, a Q&A, a campaign workshop and an after-work social held at a traditional pub.
Similarly, we toured Weber Shandwick's impressive office and participated in a live panel hosted by professionals from various sectors within the agency.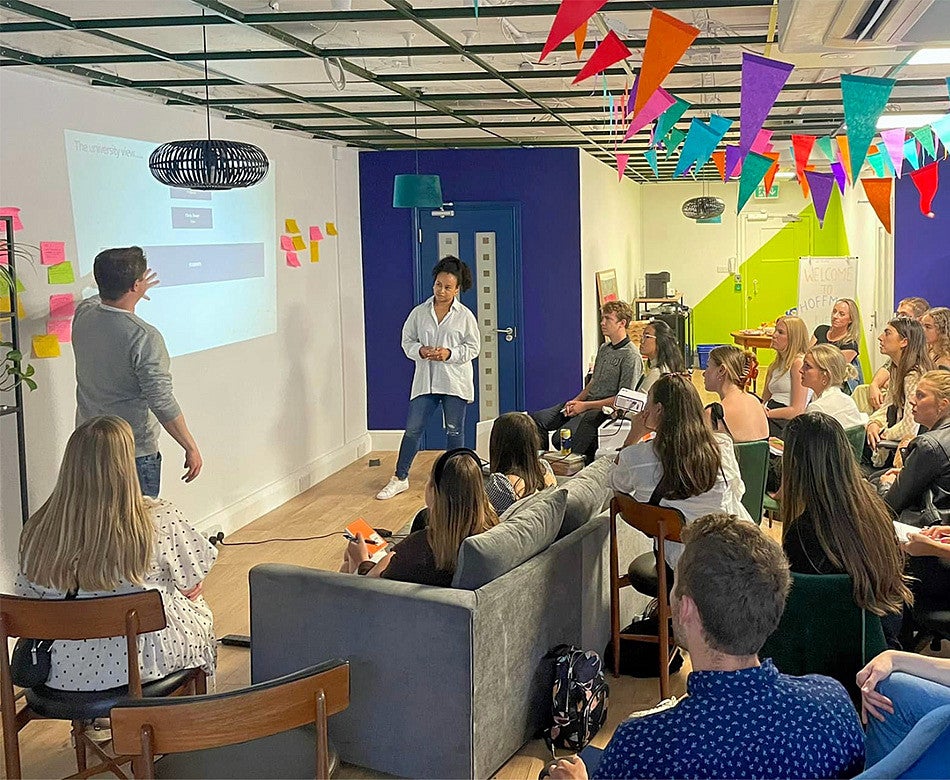 These three experiences showed us what the communication industry looks like in London in comparison to what we'd learned about in the United States.
Making the most of our time abroad included seizing the opportunity to travel outside of London. We boarded an early-morning train to Edinburgh, Scotland, for a three-day visit. There, we explored Edinburgh Castle and embarked on The Scotch Whisky Experience. We also toured the Scottish Parliament and spoke to the senior communication manager in an interactive presentation. We learned how this historic country — whose parliament is just over 20 years old — paved a way for its rising political landscape and what that means for communication practices. Our trip also included a communication talk with one of the top PR and public affairs agencies in Edinburgh, Pagoda PR.
In addition, we departed from London on a day trip to Bath, where, after a quick detour to Stonehenge, we discovered baroque architecture and Georgian terraces. Our first stop was exploring the rich history of the Roman Baths, whose waters are said to possess healing powers. We even got to drink it! We also attended a presentation about travel PR led by VisitBath, where we received an insider's perspective on marketing to tourists through print advertisements and social media strategy.
'Til next time, London!
Throughout our time in London, we spoke to tour guides, communication professionals, professors and locals who all asked a variation of the same question: Is London what you expected? Our answer is "yes," and we mean that in the best way possible.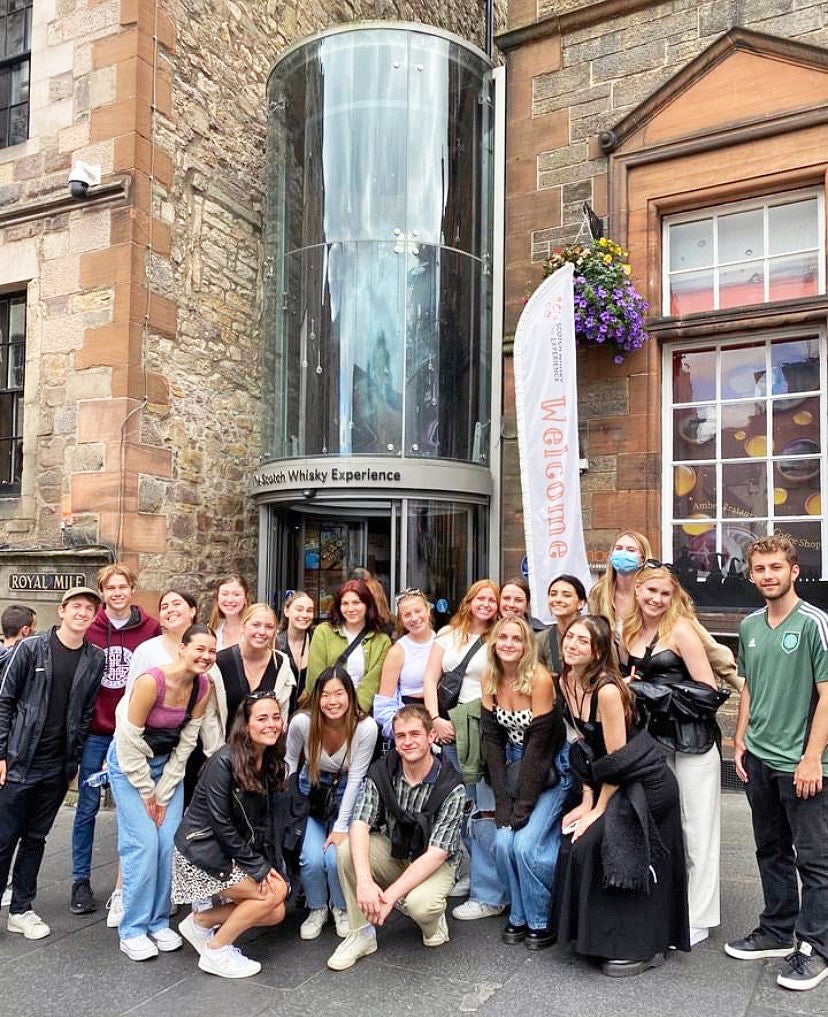 Brick apartments complete with ornately crowned windows and elegant flower baskets lined the neighborhoods just like they had in our childhood Harry Potter and Peter Pan dreams. The locals are kind, patiently offering directions and poking fun at our American accents. An iconic red telephone booth was positioned on every street corner, just like in the movies. The history was rich, and the palaces were as beautiful as we anticipated.
London exceeded our already high expectations, and so did the GEO PR + Advertising program.
The weeks following our return home revealed the full magnitude of the personal, professional and educational growth we achieved abroad. Here are some of the things we learned and why we would recommend studying abroad to anyone:
Exploring communication internationally has broadened our knowledge of the public relations industry by introducing us to global strategy. Many private, government and  nonprofit organizations aspire to build relationships with publics outside their home location. Regardless of where our careers take us, understanding the importance of environmental scanning and what strategies are successful outside of the United States will be beneficial.
Networking throughout your undergraduate years is a must. While abroad, we built individual relationships with our professors, and their guidance will aid us in our remaining college experience and beyond. We also networked with professionals at our PR agency visits and communication talks held at our site excursions.
We met new people with similar interests that we probably wouldn't have had the privilege of getting to know on our large university campus. We left London with new friendships, bonded by our shared experiences.
Living independently in another country can be daunting, but facing challenges builds resilience. Overcoming our sense of doubt and persevering through uncomfortable situations increased our self-confidence.
Studying abroad in London is something that will benefit us for a lifetime and something we won't ever forget. We highly recommend it to every UO SOJC student.
— Whitney Conaghan '23 and Erin Tooley '23
---
Whitney Conaghan, class of '23, is a public relations major and multimedia minor working as both an events and social media intern and a writing intern for the SOJC's Communication Team.
Erin Tooley, class of '23, is a public relations major minoring in nonprofit administration working as a social media and events intern with the SOJC Communication Team.