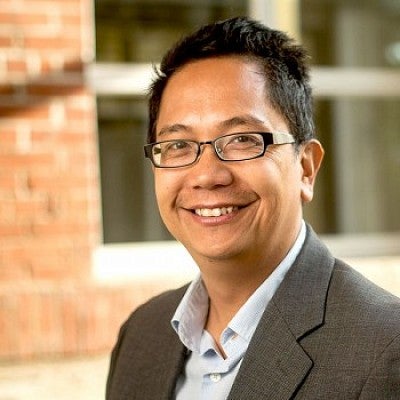 Knight Foundation contributes $221,000 to support digital gathering space for people passionate about journalism and civic engagement.
The UO School of Journalism and Communication's Agora Journalism Center announced today that it is creating an interactive platform to connect and inform journalists working to engage audiences and advance new ways of storytelling. The John S. and James L. Knight Foundation is investing $221,000 to support the platform and spread best practices in engagement among journalists across the nation.
The platform aims to advance the efforts of journalists working in the area of engaged journalism, an emerging field that examines the changing relationship between news providers and consumers and explores new ways to attract audience attention. It will also support people who work at the intersection of news, information and civic engagement, providing a digital gathering space and resource repository where they can tap into a growing body of knowledge on these issues. Newsrooms will be able to use the tool to collaborate on special projects and industry-wide problems.
"We want to help journalists purposefully put the public at the center of what they do and bring together people who accurately represent diverse voices, authentically listen, and deliberately connect conversations to tell the whole story," said Andrew DeVigal, the principal investigator and chair in journalism innovation and civic engagement at the School of Journalism and Communication. "Journalism must adapt to this new interconnected reality if it is to be relevant and trustworthy. This project will deepen collaboration among journalists, help establish emerging values and norms for community engagement, and strengthen the civic information ecosystem."
The platform arose from the feedback of journalists, community leaders and technologists who attended the first "Experience Engagement" conference, co-hosted by the Agora Journalism Center and Journalism That Matters, in Portland in October 2015, which explored the progress and potential challenges of community engagement in journalism. The goal for the project is to establish and spread best practices in engaged journalism while creating a model for communities of practice that can be replicated in other areas of journalism.
"With trust in journalism at an all-time low, journalists need to improve how they listen and engage with their communities to make journalism stronger and more relevant," said Jennifer Preston, Knight Foundation vice president for journalism. "With this project, we hope to create a community that will spread best practices."
"With this new interactive platform, the Agora Journalism Center aims to make a major contribution to the journalistic profession by supporting those who are pioneering the engagement of communities to further initiatives that serve the public good," said Juan-Carlos Molleda, Edwin L. Artzt Dean of the School of Journalism and Communication. "At Oregon, we are committed to designing, testing and offering groundbreaking solutions and models to news and media organizations facing an evolving marketspace."
The Agora Journalism Center and Knight Foundation will announce this initiative today at the 2016 Online News Association Conference, which continues through Sept. 17 in Denver. At the conference, DeVigal will engage industry professionals and academics to further explore how the platform can support a community of practice in engaged journalism. DeVigal hopes to continue the collaboration with Journalism That Matters and others to co-create this platform together and support this community of practice.
Support for the Agora Journalism Center is part of Knight Foundation's efforts to advance excellence in journalism and help news organizations inform people in communities of all sizes through experimentation, innovation and leadership. Knight has made many investments in this area, including the $5 million Knight Local Media Initiative, which has supported more than 50 online news sites around the country.About the Agora Journalism Center
The Agora Journalism Center at the School of Journalism and Communication (SOJC) is the University of Oregon's gathering place for innovation in communication and civic engagement.  The center works to create and support transformational media innovations in service to civic engagement, and civic engagement that informs media innovation. Its projects employ collaboration, experimentation and public engagement to transform how journalists inform and relate to their communities. To learn more, visit agora.uoregon.edu.
About the John S. and James L. Knight Foundation
Knight Foundation supports transformational ideas that promote quality journalism, advance media innovation, engage communities and foster the arts. The foundation believes that democracy thrives when people and communities are informed and engaged. For more, visit knightfoundation.org.