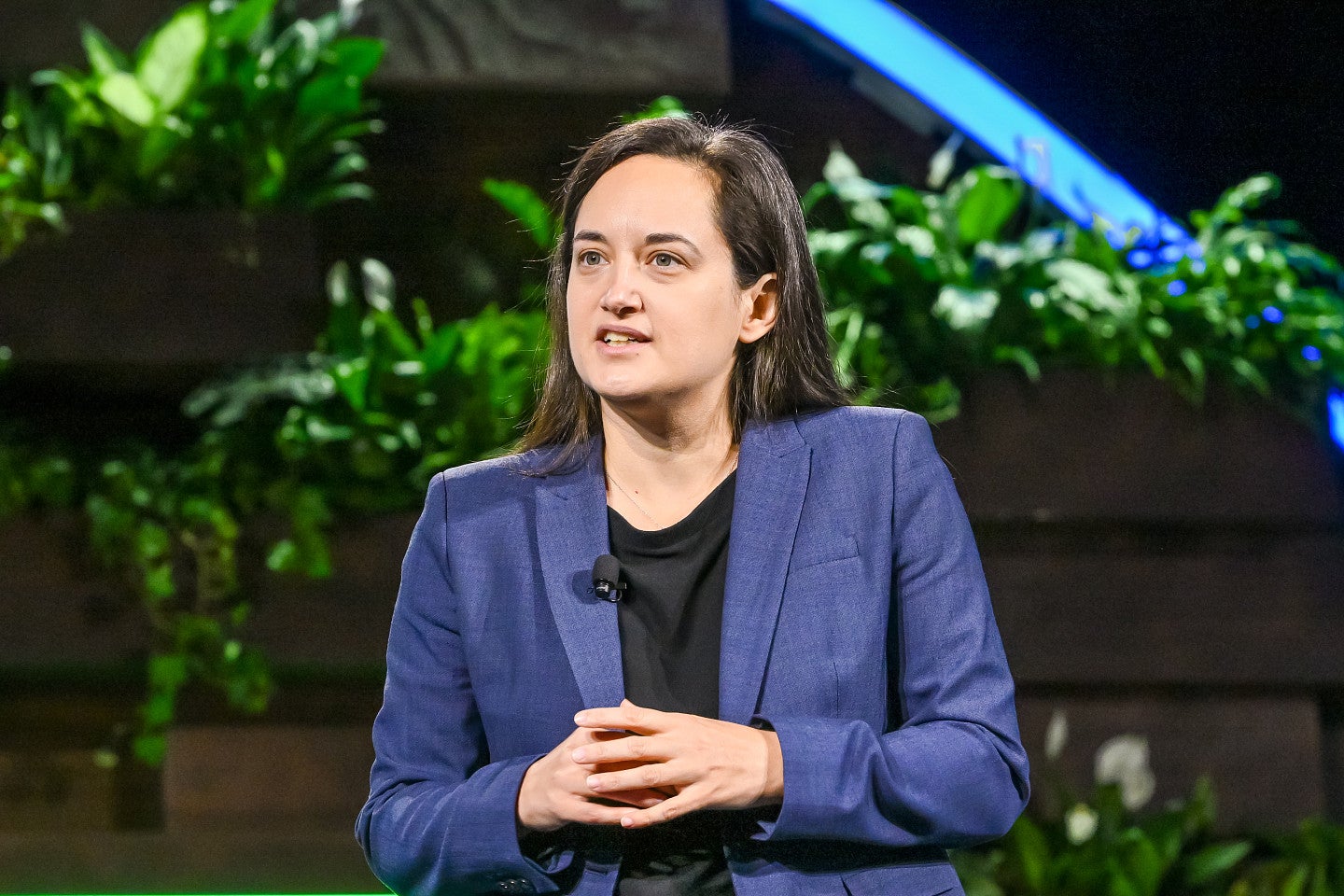 Climate change threatens every aspect of our daily lives, including the health and health care systems we depend on. Unfortunately, vulnerable populations across the globe are experiencing the biggest impacts while contributing to climate change the least.
Scientists have a prescription to limit the impacts of climate change on our most vulnerable populations. The University of Oregon's School of Journalism and Communication (SOJC) is hosting internationally recognized climate change and health expert Dr. Renee Salas for its annual Johnston Lecture on April 5. Her talk, "Climate Action as a Powerful Prescription to Improve Health and Equity," will give audience members a deeper understanding of the health impacts of climate change and what they can do to make a difference.
The consequences of climate change directly impact human health, the practice of medicine and health care systems. It influences determinants of health, like safe drinking water, sufficient food, shelter and clean air.
According to Salas, a practicing physician, patients are triaged in the emergency department based on how sick they are, and a similar methodology can be applied to health equity. 
"We need to prioritize those who are experiencing the worst harm from climate change — like those experiencing racism and economic injustice," she said. "We cannot achieve health equity without climate action."
Climate-related health concerns manifest in increased respiratory and cardiovascular disease, premature deaths and injuries related to weather events, changes in the distribution of food- and water-born illnesses as well as infectious diseases, and threats to our mental health, according to the Centers for Disease Control and Prevention.
Salas' lecture will cover the importance of communication in climate action and provide tangible advice about how to participate in the solution.
"As the climate crisis continues to escalate, it's clear that storytelling plays an important role in the solution," said Dr. Ellen Peters, Philip H. Knight Chair and director of the SOJC's Center for Science Communication Research. "Communication tactics that place health and equity at the center of climate change are impactful because they make the crisis personal and the benefits tangible. Research has revealed the steps that need to be taken, but the change requires engagement from across academia and society."
Every year the SOJC's annual Richard W. and Laurie Johnston Lecture brings experts to campus for inspiring lectures and thought-provoking discussions about the thorny issues communicators face. Salas, a member of the National Academy of Medicine, will bring her experience as a former Yerby Fellow at the Center for Climate, Health, and the Global Environment at Harvard T.H. Chan School of Public Health, and as an emergency medicine physician at Massachusetts General Hospital and Harvard Medical School.
As a climate change and health expert, Salas has led work with the world's top general medical journals, including the publication of articles and commentaries such as one recently co-authored with Peters in the New England Journal of Medicine.
"Acting to address climate change improves our health and well-being, both now and in the future," Salas said. But this critical prescription is still not widely recognized, and it is essential for people to realize what is truly at stake. Nothing combats climate anxiety like climate action – and the time to act is now."
The 2023 Johnston Lecture is sponsored by the Center for Science Communication Research and co-sponsored by the Phil and Penny Knight Campus for Accelerating Scientific Impact, the UO Environment Initiative and the Center for Latino/a and Latin American Studies.
The 1.5-hour lecture and audience Q&A are scheduled on April 5 at 5 p.m. in the Erb Memorial Union (EMU) Redwood Auditorium (EMU 214). The event will also be recorded and available via livestream. Salas' talk will be followed by a reception with light refreshments at Allen Hall. The event is free, but registration for the in-person talk is required due to limited seating. 
—By Whitney Conaghan, class of '23
---
Whitney Conaghan, class of '23, is a public relations major and multimedia minor. She is currently working as a social media and writing intern for the SOJC's Communication Team.