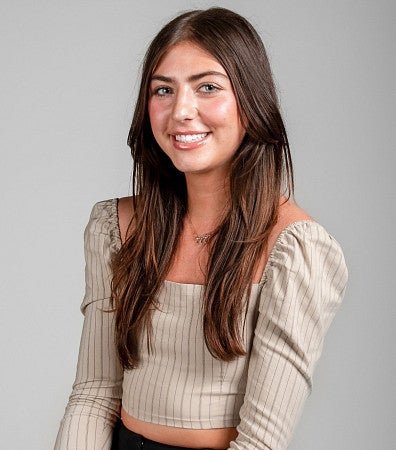 I came to college for a degree in psychology. And while most of us freshmen go through the motions of a prescribed course of study, that made learning feel like a chore for me. I was frustrated because I knew I loved the University of Oregon, but my coursework felt mundane. 
Then I found the School of Journalism and Communication (SOJC) and realized there is so much more to college than a degree.
A PR student's introduction to courses 
My journey at the SOJC started my freshman year with J-201 Media and Society. Most of my friends were enthusiastic pre-majors in the SOJC, and I wanted to see what they were so enthusiastic about. I figured I would take the course to fill a degree requirement, learn a bit about a different industry and meet some new people along the way. After the first class, I was curious to learn more, so I walked out of Columbia Hall and into Allen Hall. In no time, I was talking to an advisor about how to get involved in the SOJC.
What I loved about the SOJC were all the opportunities to get involved without declaring a major. During the spring of my freshman year, I took a few of the introductory courses online. I loved hearing from alumni in J-100 Media Professions, and I even loved learning the AP Style rules in J-101 Grammar for Communicators.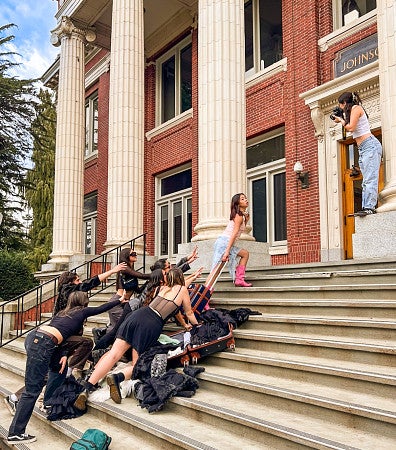 Eventually, at the beginning of my sophomore year, I got to the point where I had to decide my major. One of my friends recommended I take J-350 Principles of Public Relations, so I did. Before that class, I never understood why my peers seemed to love their coursework and I didn't. When I took J-350, I realized I just wasn't taking the right classes for me. A few weeks into the class, I set up a meeting with SOJC Advising to become a public relations (PR) major.
Getting involved as a PR student
Going into my junior year, I wanted to get more involved in the SOJC's experiential and hands-on learning opportunities. Through some of my peers, I found the Women in Creative Industries (WICI) club. At the time, I had little experience in PR, so I wanted to join a club where I could learn and attend workshops. In WICI, I learned how to use programs like Canva and how to build a resume. Plus, I met some great friends.
Once I felt more confident in my skill set, I started applying for student groups and organizations. I joined Align Magazine — a student-run fashion, arts and culture publication — as a blogger and writer, where I found my passion for storytelling. Over the past two years, the Align community has become my family. From bonding events to launch parties, there are so many opportunities to learn from other creatives and meet new people. Now, as an executive blog copy editor, I get the opportunity to help other people share their stories.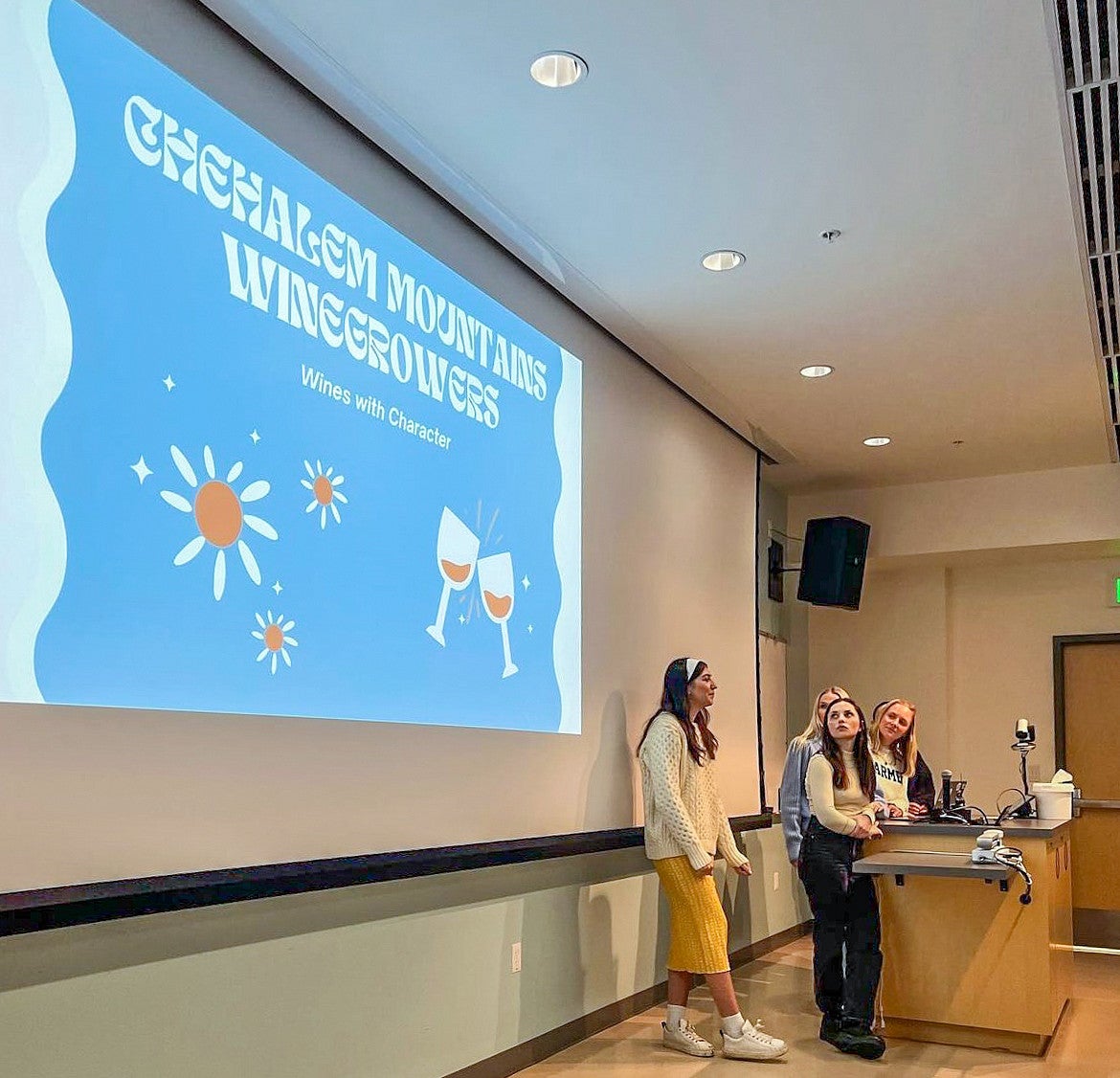 Eager to get some PR experience, I talked to my professors about other opportunities at the SOJC. One of my professors recommended I apply for Allen Hall Public Relations (AHPR), a nationally affiliated student-run PR firm. After going through the interview process, I accepted an account supervisor position in fall 2022. Leading an account of five intelligent women has been both incredibly fun and rewarding. AHPR has really set me up for my professional career post-grad.
Now, as a senior looking into the next chapter of my story, I am leaving college with not only my degree, but also with amazing memories and experiences. I realized that it's natural to feel uncertain about where you want to go and what you want to do. College is the time to grow and discover yourself. Embrace the opportunity to explore and be open to new experiences. Ultimately, the people around you are who will make your experiences special!
—By Amelia Kennedy, class of '23
---
Amelia Kennedy '23 is a senior at the University of Oregon studying public relations. Kennedy works at Allen Hall Public Relations as an account supervisor and at Align Magazine as an executive blog copy editor. She graduates in June 2023 and plans to pursue PR. Learn about her experience and connect with her via her LinkedIn profile.