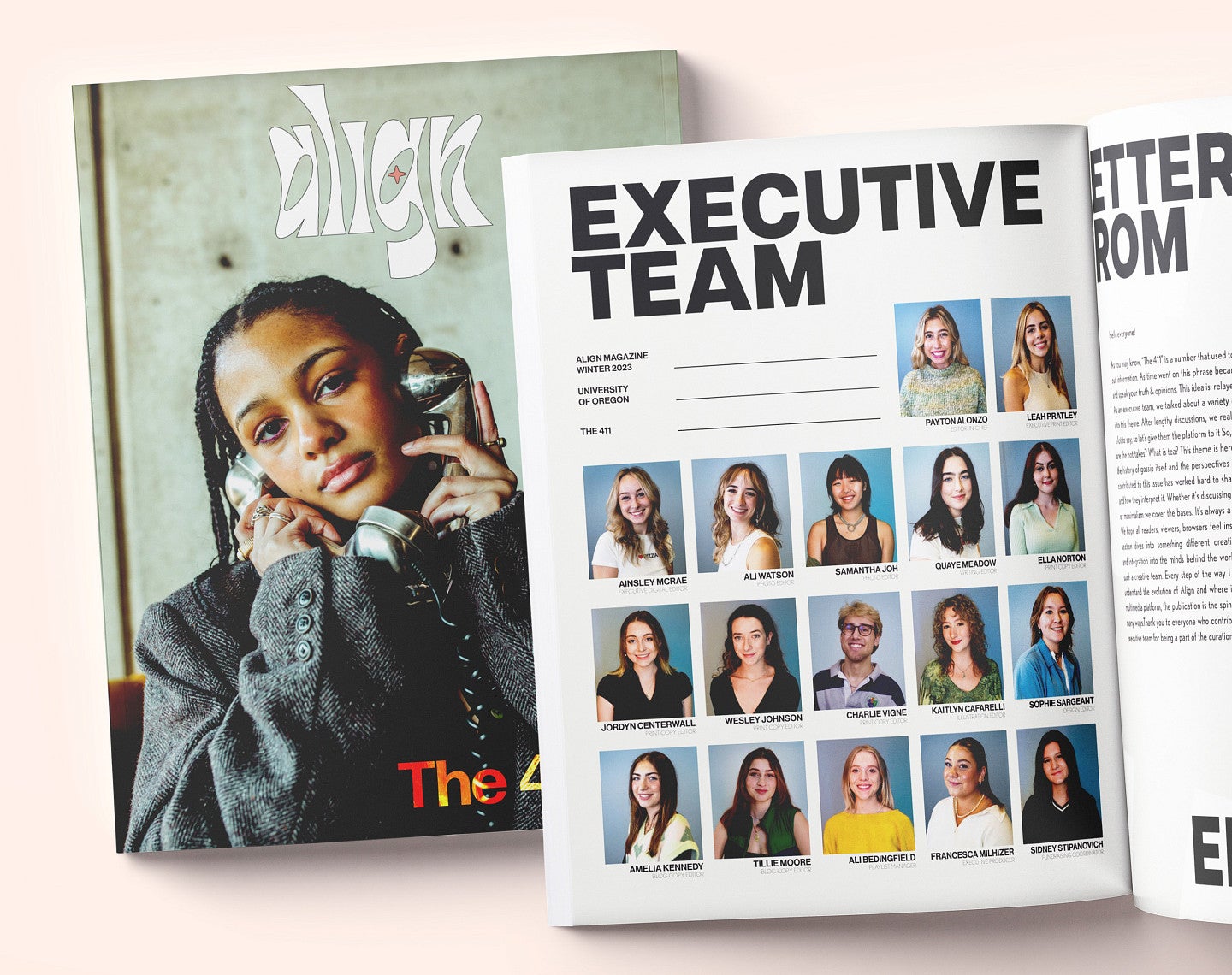 In my first week as a freshman at UO, I decided to get involved in some student clubs. It was fall 2020, in the middle of the COVID-19 pandemic, and it was impossible to meet people through in-person activities. I thought that joining organizations would be a great way to start connecting with people.
Channeling my inner Rory Gilmore, I pulled up Engage, the UO website for finding student clubs and events, and a Google Doc, intent on looking at every single club. Engage is arranged alphabetically, and Align Magazine was sitting right at the top. I read the description — "Align is an arts and culture platform with an emphasis on lifestyle and fashion" — and immediately wrote down the name. It sounded perfect and exactly what I was looking for. I sent in my application and was accepted a week later.
I was ecstatic but also nervous. Align's style of writing was much more creative than what I was used to, and while challenging at first, it pushed me to branch out and flex new writing muscles. Align was also much more team driven than I expected, but I knew it would be good for me, and I embraced it.
Student clubs expand opportunity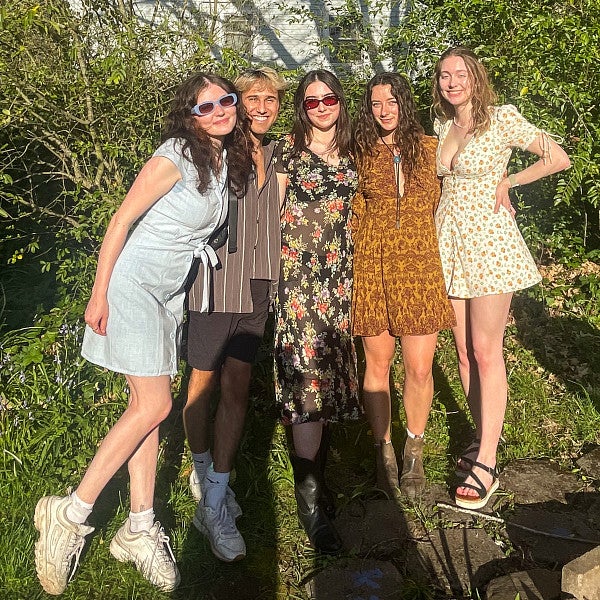 In my first term, I wrote a piece interviewing a drag queen from Eugene. The Align team's support was essential to the story coming together. The head of the writing department and my copy editor worked with me to find subjects, and the illustrator created a dynamic image to complement the article. I was so proud, and I couldn't believe it. I had only started college a couple of months before, and I already had a piece of published work.
I continued to write for Align, but getting my work published wasn't getting easier. Most of the time my work was getting published online but was cut from the print issue of the magazine. I was frustrated, but I used that to inspire me to get my work in print again in spring term of my freshman year. I was extremely proud and began to feel more comfortable as a writer for Align.
Unfortunately, along with that comfort came a bit of laxity. Fall term of my sophomore year, I decided to write a piece about androgyny and didn't research to see if Align had covered the topic before. The editors informed me at the end of the term that they couldn't publish the piece because it was too similar to another article published the term before.
I was devastated. On one hand, I knew it was on me for not communicating well, but on the other, it never feels nice to get your writing cut. The good news is that failure is the greatest motivator.
Student clubs build resilience
I threw myself into my next pitch, a piece about the difference in East Coast versus West Coast fashion. I was proud of the work, and the article made it to print, aided by a beautiful infographic created by one of my teammates.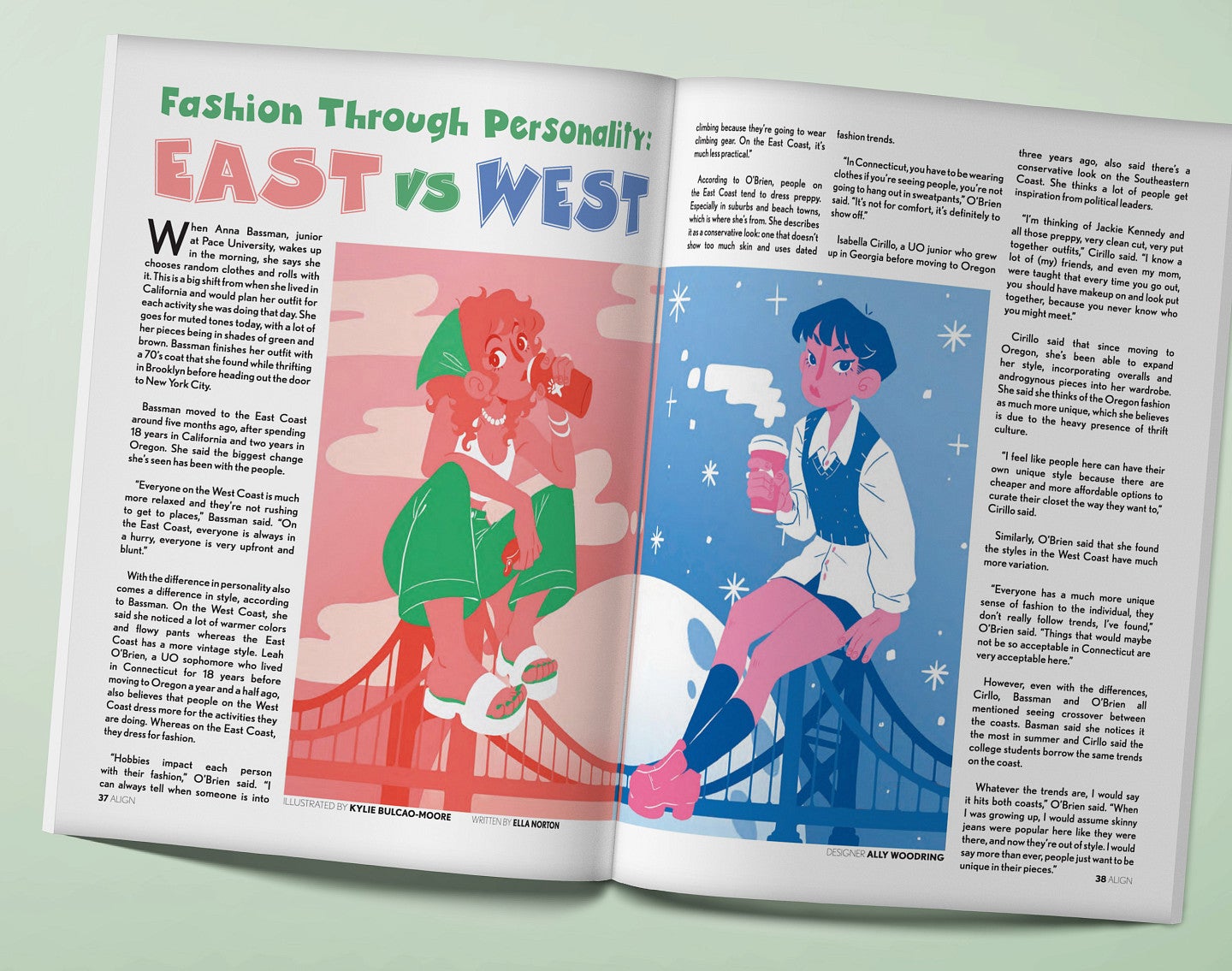 At the end of winter term, I also applied to be a copy editor, and Align offered me the position. The copy editors sort through all the writing applications, provide edits and feedback on the pieces and mediate any creative conflicts. If I thought it was hard to have my piece cut, it was nothing compared to being the one who did the actual cutting.
But I loved it, and still do. From brainstorming new theme ideas around a table for hours to working with a writer for ages on one story, every experience with Align has taught me something. And I am so thankful I decided to apply during the first term of freshman year. There were challenges, but with every hurdle came new skills, opportunities and experiences, like filing into the photo studio to make videos for our social channels and staff bonding nights at Tacovore. I truly don't think I would have as many connections in the School of Journalism and Communication if not for the collaborative nature of Align.
I would like to give a special shoutout to Payton Alonzo, Leah Pratley and Quaye Meadows for all their support and for shaping me into the leader I am today. Being part of a student club is definitely enhancing my college experience.
At the end of this term, I will transition to being the magazine's executive print editor. I can't wait to continue learning and to see where this publication goes. I know I couldn't do any of this without the help of the other executive members, and I am so grateful to every single one of them. The magazine couldn't come together without everyone's contributions.
—By Ella Norton, class of '24
---
Ella Norton (she/her/hers) is a third-year student majoring in public relations and French from Kansas City, Missouri. She is a copy editor for Align Magazine, an account executive for Allen Hall Public Relations and an ambassador for the School of Journalism and Communication.