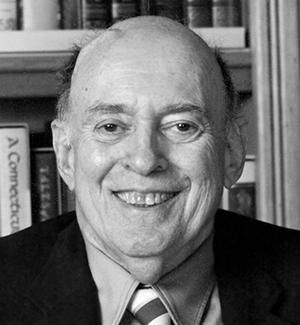 While Jonathan Marshall has pursued many interests in his life, he has sought only one goal: useful work. And for much of his career that work involved increasing the public's access to information and defending The First Amendment.
Marshall's interest in freedom of information began during his early years as editor and publisher of the Scottsdale Progress in Arizona. After the Scottsdale City Council held a secret meeting and awarded a large contract without public discussion, Marshall and the Progress led a campaign to revise the state's open meeting law and to get a public records law on the books. Their efforts helped set a precedent for today's stronger freedom of information laws.
Marshall's career as a journalist was distinguished. He was inducted into the Arizona Newspapers Hall of Fame; was twice been nominated for a Pulitzer Prize; and was granted the Arizona Press Club's Distinguished Service Award, the Arizona Newspaper Association's Master Editor Publisher Award, and the Society of Professional Journalists National First Amendment Award. He served as president of the Arizona Newspaper Association and chairman of the National Newspaper Association's Freedom of Information Committee.
When Jonathan and his wife, Maxine, sold the Progress after 25 years of serving as a liberal voice in largely conservative Arizona, they created the Marshall Fund. Since the Fund's inception, the Marshalls have contributed millions to causes that have been historically ignored by other philanthropists.
Marshall's name rings regularly through the halls at the University of Oregon's journalism school. In 1994, Marshall established the Jonathan Marshall Award for Innovative Teaching in Journalism and Communication; and in 1999, he endowed a faculty position, the Jonathan Marshall First Amendment Chair.
"Jonathan Marshall has served Arizona well, first as a crusading publisher and now as a gadfly columnist who offers both wisdom and pointed commentary," says Paul Schatt, Northeast Valley editor at the Arizona Republic.