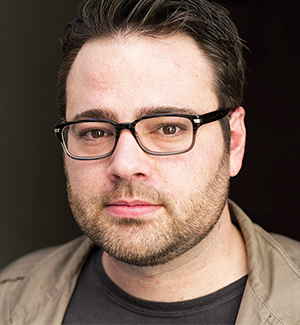 2018 Eric Allen Outstanding Young Alum
Jason George '01 is a film and television writer who focuses on true, journalistic stories. He is currently under contract at Netflix, where he's written for shows such as Narcos and The Protector. He also holds writer credits for Scandal, The Blacklist, and Nashville, for which the staff was nominated for a Writers Guild of America award.
Before completing a master of fine arts from UCLA's screenwriting program, Jason published more than 1,000 stories as a reporter for top publications, including the New York Times, the Chicago Tribune, and Slate. He spent two years in the Middle East and two years on the presidential campaign trail, and he has received numerous honors as a journalist, including a Society for Professional Journalists Headliners Club first place and a grant from the Pulitzer Center for Crisis Reporting.