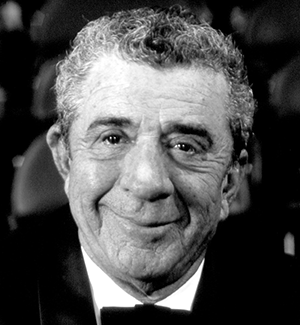 Oregon can credit much of its success in professional sports to the astuteness and commitment of Harry Glickman, president emeritus of the Portland Trailblazers. Glickman was responsible for bringing the Blazers, one of the most successful basketball franchises, to Oregon in 1970, putting Portland on the national sports map.
Coaches, owners and players in the NBA have described Glickman as a visionary with great integrity. He was inducted to the Oregon Sports Hall of Fame in 1986, and was a recipient of the prestigious First Citizen Award for civic leadership in 1992.
Glickman founded Oregon Sports Attractions in 1952 and later brought top-ranking boxing, NFL exhibition games and even the Harlem Globetrotters to Oregon.
In 1965, Glickman was named Hockey Executive of the Year by Hockey News for organizing the Portland Buckaroos after a 10-year absence of professional hockey from Oregon.
His commitment to preserving Oregon's quality of life is visible not only in his sports achievements, but in the social, entertainment and civic affairs for which he has been responsible. Glickman helped start a self-help association, the Sixth Man Foundation, and developed the Oregon Arena Project, arguably the most ambitious and innovative sports complex in the country.
He has been named to the Webfoot Society of the university and the Portland chapter of the UO's Hall of Fame, and received the Portland First Citizen Award. In 1998, Glickman was the recipient of the UO Alumni Association's Distinguished Alumnus award.