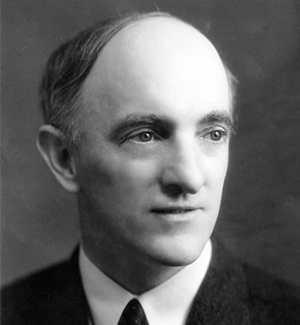 George S. Turnbull joined the School of Journalism at Oregon as a professor in 1917 and continued to teach through his stint as dean from 1944-1948. Along with Eric Allen, Turnbull laid the foundations and set the tone of the School of Journalism.
Following his retirement, Turnbull taught at Stanford and the University of Nebraska, was a copy editor and editorial writer for The Oregonian and was an associate editor at the Albany Democrat-Herald. He returned to the university to resume research in journalism history and was active in the journalism program into the 1970's. Overall, he spent more years at the Journalism school than any other faculty member.
In 1971, Turnbull received the UO Distinguished Service Award. He is also the author of A History of Oregon Newspapers, An Oregon Crusader, and Governors of Oregon. George Turnbull died in 1977.