2019 Hall of Achievement Inductee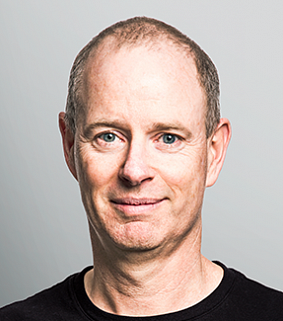 At Microsoft, Frank Shaw, corporate vice president, communications, is responsible for defining and managing communication strategies worldwide, company-wide storytelling, product public relations, consumer marketing, media and analyst relations, executive communications, employee communications, global agency management, and military affairs.
Shaw is an avid technologist and digital conversationalist with a Twitter (@fxshaw) following of more than 28,000. In 2016, he was recognized by Business Insider as #1 on a listing of the 50 best PR people in Tech, and was awarded a SABRE Award for Outstanding Individual Achievement.
With more than 20 years of experience in communications, Shaw has led diverse teams representing government, entertainment, food, and retail. Prior to joining Microsoft in 2009, he was president of the Microsoft account worldwide at Waggener Edstrom Worldwide, where he held key responsibilities for all global public relations, communication, and influence efforts.
Shaw proudly served in the U.S. Marine Corps and is a graduate of the Department of Defense Information School. He holds a BS in journalism from the UO School of Journalism and Communication and is a current board member of the Seattle YMCA and The LAGRANT Foundation.