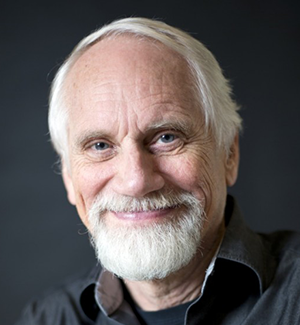 In 1982, four young and ambitious people took a card table, a few chairs and several cardboard file cabinets and began what would become one of the most respected advertising agencies in the world. Dan Wieden is co-founder, president and creative director of Wieden & Kennedy, a Portland-based company Wieden describes as driven by "chaos and energy and passion."
Starting with only one client, Nike, the company's list of customers has skyrocketed to include Microsoft, Coca-Cola, ESPN, Subaru and Miller Brewing Company. The agency has won numerous awards for its innovative and provocative campaigns, including National Agency of the Year in 1991 and 1996. The company now has outposts in London, New York, Tokyo, Paris, Milan, Barcelona and Melbourne.
Wieden received the prestigious UO Pioneer Award at a ceremony in May in recognition of his vision and leadership in the community. Governor Kitzhaber wrote in a letter to Wieden, "In an age of cynicism, your idealism and integrity have served as an inspiration to many."
Every year, Wieden returns to UO and conducts creative workshops for advertising students. His philanthropy has also extended beyond the advertising world. Wieden and his wife founded Camp Caldera, a nonprofit creativity camp for inner-city kids. His list of volunteer work also includes the SMART reading program of the Oregon Children's Foundation, the Oregon Chapter of the National Multiple Sclerosis Society and Portland Public Schools.
Wieden's incredible list of awards includes Oregon's Professional of the Year, Oregon's Entrepreneur of the Year, distinction as one of the world's 50 CyberElite by Time magazine, and one of 32 members of the One Club Creative Hall of Fame.