2018 Hall of Achievement Inductee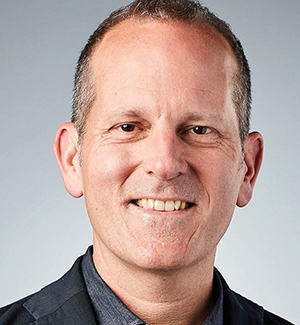 Corey duBrowa '88 became Google's vice president of global communication and public affairs in April 2018. Prior to that he was executive vice president and chief communications officer at Salesforce. He also served as senior vice president of global communications for Starbucks, which he helped raise to the status of fourth-most-admired brand in the world, according to Fortune.
Corey has earned multiple industry awards over the past 20 years, including four Sabres, two PR Week Global awards, three PRSA Silver Anvils, and the UO Alumni Association's Jeanne Johnson Service Award. He was also a music journalist for two decades, with more than 1,000 bylines in publications from Rolling Stone to GQ.
In 2016, Corey established the Michael T. DuBrowa Memorial Scholarship to support advertising and public relations students who are first-generation college attendees with demonstrated financial need. In addition to serving as the UO Alumni Association president in 2008–10, Corey served as chairman of the SOJC's Journalism Advancement Council in 2012–15 and is currently on the Arthur W. Page Society's Board of Trustees.