2020 Hall of Achievement Inductee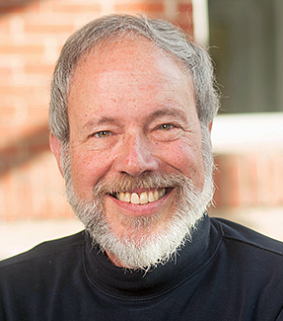 Tom Wheeler was an award-winning music journalist and guitar historian. He was also a beloved SOJC professor. He freelanced for Rolling Stone, served as editor of Guitar Player magazine, and founded Bass Player magazine. He authored eight books about guitars, including the award-winning The Stratocaster Chronicles and The Dream Factory: Fender Custom Shop, as well as a textbook on the ethics of media imagery.
Over the course of his career, Wheeler interviewed many music greats, including Muddy Waters, B.B. King, Chuck Berry, Eric Clapton, Les Paul, Leo Fender, and Keith Richards. Clapton, Richards, and ZZ Top's Billy Gibbons all wrote forewords for Wheeler's books.
After earning a journalism bachelor's degree from the University of California in Los Angeles and a juris doctor degree from Loyola School of Law in Los Angeles. Wheeler joined the University of Oregon faculty in 1991 and taught classes in feature writing, magazine editing, and grammar at the SOJC. He co-founded the student-run magazine Flux in 1992.
Wheeler has been interviewed by the New York Times, Washington Post, Chicago Tribune, Wall Street Journal, U.S. News & World Report, Irish Public Radio, American Public Radio, MTV, NPR, the BBC, and CNN.
Wheeler passed away unexpectedly in February 2018, but his memory and legacy are still among the faculty, students, and staff of the SOJC.