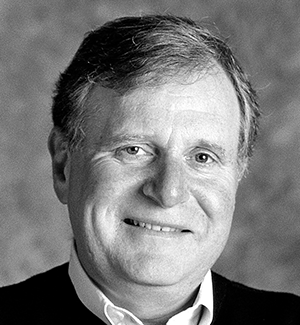 The secret to Tim Boyle's success is simple: He listens.
In 1970, Boyle, then a University of Oregon senior with plans to "attend law school or buy a newspaper" suspended his education to assist his mother with the struggling family business, Columbia Sportswear, after his father died suddenly of a heart attack. Boyle and his mother, Gert, struggled further, at one point seriously considering selling the hat company his grandparents, immigrants who had fled Nazi Germany, founded in 1938.
Boyle mapped a new course for his company by listening, first to the people who were considering buying the business—and applying some of their ideas about turning the company around. He continues to listen today to the customers.
Today, the Portland-based company employs more than 1,800 people internationally and distributes products to more than 10,000 retailers. Together, Tim and Gert were named Inc. Magazine's Northwest Entrepreneur of the Year in 1992. Boyle, now CEO, was named one of the sports industry's most influential players by Sportstyle magazine three years in a row and in 2001 received the "Trendsetter of the Year" award from the UO's Lundquist College of Business. Earlier this year, The Seattle Times included Columbia Sportswear on its annual listing of the top public northwest companies.
Listening continues to pay dividends. Columbia's sales continue to increase, and in 2004 the company charted "record results;" its stock was upgraded earlier this year to "outperform" by RBC capital markets. The Oregonian has called Boyle "one of the most successful men to ever wear a fishing vest to work."
Boyle gives tirelessly to his community, serving on many Portland-area boards. A UO Foundation Trustee, he serves as the co-chair of Campaign Oregon: Transforming Lives and was instrumental in the creation of the SOJC's Winter Presentation room as well as the formation of the New Venture Championship Fund at the SOJC and the Lundquist College of Business.