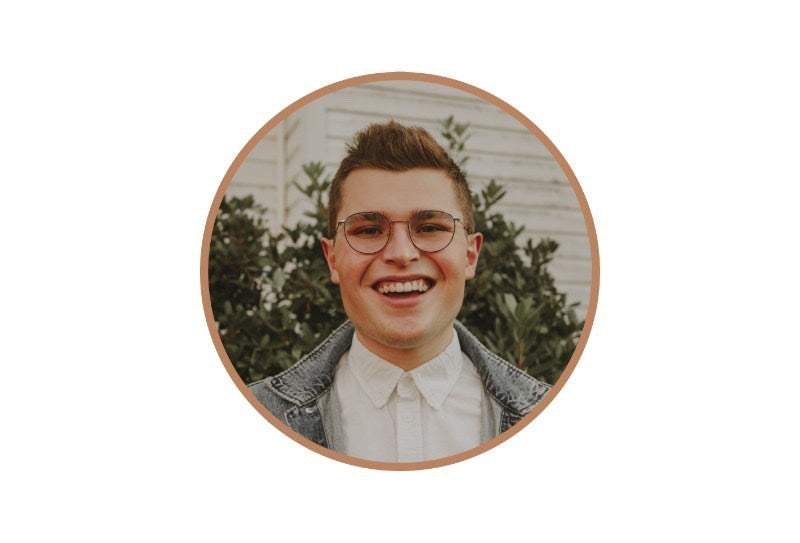 Maxwell Ely graduated from Valor Christian School International, unsure of what he wanted to do with his diploma. After taking a gap year to think through options, Ely's passion for public relations led him to the University of Oregon.
Ely is a sophomore triple majoring in journalism, public relations and political science. This summer, he is interning with the U.S. State Department in the Outreach and Communications Unit of the Under Secretary for Public Diplomacy and Public Affairs' Office of Policy, Planning and Resources.
"I knew I wanted to do something in communications, but I didn't really know what aspect," he said. "I realized the UO is one of the few schools in Oregon with a public relations program. I ultimately decided on UO and I can't imagine being anywhere else."
Originally from Beaverton, Oregon, Ely went to a small Christian school and said he didn't become involved in politics until his junior year of high school. He caught the political bug when he took AP Government and realized he disagreed with just about everything his conservative teacher said.
"I developed my political identity and was also coming to terms with my own sexuality of being gay. Going to a Christian school and having Christian parents makes it kind of hard to accept that about yourself," he said. "The more I accepted that part of myself, the further left I went in the political spectrum."
Ely describes himself as having a Type A personality, always achieving, and always trying to do better. He started looking at internships in high school and eventually became the personal assistant of somebody who worked at his church. Ely gained experience in social media, email correspondence, graphic design, copywriting and other communication elements. He realized the communications aspect was what he loved most about the job, and he continued to seek out similar opportunities from there.
During the summer before he came to UO, Ely worked as the administrative and operations assistant at Garden Bar in Portland. He created graphic design for marketing and even helped lead a Pride campaign. This work solidified his love of communications and encouraged him to find a job with political aspects.
"I wanted to do something that had a bit more significance," he said. "I wanted to help people using the skill set I acquired."
Ely first heard about his upcoming summer internship through the UO Career Fair in 2019. It was too late for him to apply, but he kept it in the back of his mind for a year.
He instead interned at Lane County in the public information office and was introduced to political communications. After working for Lane County, he interned at a boutique in San Francisco, creating social media and website design, where he continues to work today.
As 2020 was underway, Ely nearly forgot to apply for the U.S. State Department internship, but luckily remembered soon before the job posting closed. He was home visiting his family for Thanksgiving when he got the call for an interview.
"Everything that happened was just crazy," Ely said. "As someone who is constantly planning for my future, knowing my summer plans after a year of constant uncertainty was refreshing to say the least."
During the internship, his responsibilities will include assisting with outreach to Congress, supporting public diplomacy related events and developing outreach materials promoting public diplomacy success stories. After the internship, Ely said he hopes to continue finding work through the State Department as a media specialist or communications officer.
"My dream is to work in D.C. as a press secretary of some kind, and hopefully after graduation I can make some headway there," Ely said.
Ely is currently working on a research project with assistant professor Dave Markowitz on the linguistics patterns of press secretaries. They're observing how press secretaries changed their messaging before, during and after the Russian scandal with the Trump Administration and the Benghazi attack with the Obama Administration.
— Joanna Mann, class of '21
---
Joanna Mann, class of '21, is a journalism major in the SOJC and a writer for the SOJC Communication Team. She is a senior news writer for the Daily Emerald covering the UO Senate, Tuition and Fee Advisory Board and other general news around Eugene. She interned at Eugene Weekly in 2020, where she wrote news and features on the arts & culture world of Eugene.