2019 Eric Allen Outstanding Young Alum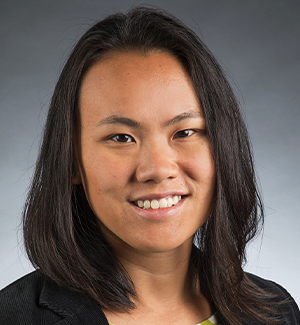 Stefanie Loh '07 is the features editor at The Seattle Times, where she oversees coverage of food, travel, outdoors and the arts. She began her journalism career as a sports reporter, and previous stops include The Dominion Post (Morgantown, W.Va.), The Patriot-News (Harrisburg, Pa.), and The San Diego Union-Tribune.
Loh joined The Seattle Times in 2015 to cover Washington State football. She became assistant sports editor in 2018 and was promoted to features editor in 2019.
She is passionate about women's sports, LGBTQI+ issues and compelling storytelling. She has won numerous journalism awards and holds an MFA in creative nonfiction writing from Goucher College (Towson, M.D.). She's also a past president of the Association for Women in Sports Media and the Football Writers Association of America.
Loh grew up in Singapore. She impulsively picked the University of Oregon off a map and enrolled without ever having visited. At Oregon, she played club lacrosse, worked at the Associated Students of the University of Oregon Women's Center, was the managing editor of Flux magazine, and a sports reporter at the Oregon Daily Emerald.
Loh now lives in Seattle with her wife, Lauren, and their labradoodle, Gryffi. Her hobbies include reading, Olympic weightlifting, tennis and outdoor activities.