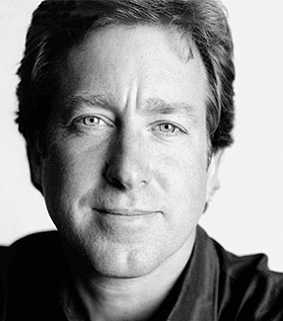 Scott Bedbury knows branding—and possibly more about it than anyone else in the world.
After graduating in 1980, Bedbury became a product manager for a small food company and soon moved to Cole and Weber Advertising as an account executive. In 1987, he left the agency business to become Nike's worldwide advertising director. He took the Nike brand from the number three athletic footwear manufacturer to a $5 billion corporation and one of the world's most recognized brands. He oversaw the "Just Do It" campaign, which won dozens of major advertising awards, and further developed the company's commitment to community with the P.L.A.Y—Participate in the Lives of America's Youth—campaign, which supports community recreation programs and facilities and encourages young people to participate in sports.
In 1994, Bedbury traded in his running shoes to live the self-employed life—consulting, writing his book, and spending more time with his wife and two children. The aspiring author sent chapters of his book-in-progress to CEOs at major corporations in the Northwest, including Starbucks CEO Howard Schultz. Soon he was back in the office, this time helping drive the regional coffee chain's worldwide expansion. When he joined the company, Starbucks had 350 stores; in three years it grew to include several thousand stores, grocery products, and a partnership with United Airlines. In 1996, Starbucks expanded into the Japanese market.
Bedbury returned to consulting and writing in 1998, establishing Brandstream, a global brand development company, in Seattle. His book, A New Brand World: 8 Principles for Achieving Brand Leadership in the 21st Century, published by Viking Press in 2002, further established him as a brand-building genius. Reviewers noted Bedbury's holistic approach to branding as well as his wit and wisdom; internationally known management consultant Tom Peters wrote that it helped him understand why Bedbury is "perhaps the greatest brand maven of our time."
Bedbury was inducted into the American Advertising Federation's Hall of Achievement in 1996. The University of Oregon Alumni Association named him Outstanding Young Alumnus in 1997. He is a speaker for the Leigh Bureau and will participate in the conference organization, Leading Minds, in Copenhagen, Sydney and Dubai this fall.