2020 Hall of Achievement Inductee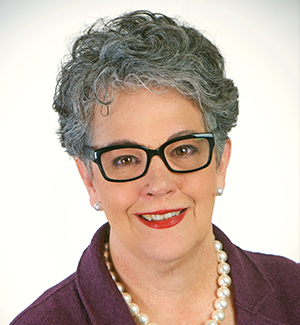 Sandra McDonough is president and CEO of Oregon Business & Industry (OBI), Oregon's largest statewide general business organization. She joined OBI in 2018, after serving 14 years as the president and CEO of the Portland Business Alliance, greater Portland's chamber of commerce. Under her leadership, the Business Alliance became the Portland-metro area's most prominent and impactful voice for business.
Prior to that, McDonough spent two decades in the energy industry, holding executive-level positions with San Francisco–based PG&E Corporation and PacifiCorp in Portland. Before that she was a newspaper reporter for the Oregonian and the Seattle Times.
A native Portlander, McDonough has lived and worked in Portland, Washington, D.C., Seattle, and Salem. She graduated from the University of Oregon in 1976 with bachelor's degrees in German and journalism, and in 2018 she was honored with the UO's Pioneer Award for her advocacy for higher education and ongoing commitment to the university.
McDonough serves on the U.S. Bank Community Board in Oregon as well as the Metal Toad advisory board. She has extensive nonprofit board experience and is a director for New Avenues for Youth, a Portland-based organization that serves homeless and other marginalized youth.