2015 Hall of Achievement Inductee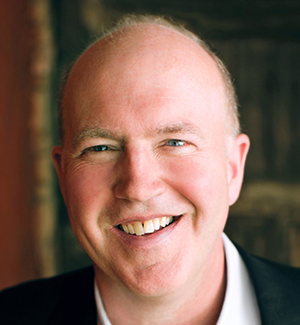 On a dreary December morning, Rick Attig travelled to Salem for a tour of Oregon's 121-year-old hospital for the mentally ill. What he saw inside startled him. Pigeon droppings on the floors. Rainwater leaking through holes in the roof. A room teeming with corroded copper urns containing the unclaimed cremains of deceased patients. The conditions at the Oregon State Hospital would have made Nurse Ratched cringe in 1960. And this was 2004.
The next morning, Attig and his colleague, Doug Bates '68, decided they would use The Oregonian's editorial pages to pressure Salem into replacing Oregon's dilapidated state hospital. Ten months and 15 articles later, they'd done even better. In addition to commissioning two new hospitals, the governor signed sweeping reforms to the state's mental health system, correcting almost every major flaw exposed by Attig's and Bates' reporting. For their tour de force, the duo received journalism's highest honor — a Pulitzer Prize.
"To push for change and then see it happen was really gratifying," Attig says. "I think we won a Pulitzer Prize not just for our work, but also for what came of our work, and that was a credit to a lot of people."
After the success of their state hospital series, Attig and Bates made it an annual ritual to meet over lunch and outline a long-term project for the year—a key policy focus that would define their editorial agenda.
The projects born from those lunch meetings helped deliver a series of landmark reforms that now quietly, yet powerfully, shape life in Oregon. There was the push to expand access to health care for low-income children. And the blitz to ban agricultural field burning. And the pointed calls for Congress to expand Oregon's wilderness areas. Attig's editorials were sharp, insightful, and, most of all, effective, bringing legislative action to issues previously plagued by gridlock.
"Those were by far the best years of my career," he says. "It was really rewarding to feel like I was making a difference, and that the state was a better place as a result of our work."
Born and raised in Corvallis, Attig launched his journalism career at the University of Oregon, where, as a sophomore, he landed an internship with The Springfield News. Within months, the paper hired Attig as its police reporter, and soon he found himself covering one of the biggest crime stories in state history. In 1982, Diane Downs was accused of shooting her three children while driving home from Marcola, yet she walked free for nine months while police struggled to build a case against her.
The story attracted seasoned journalists from across the country, but it was the 21-year-old local beat reporter who scored the biggest scoop. As the drama unfolded, Attig reported that Downs had secretly met with her two surviving children — a revelation that prompted Downs' arrest on contempt of court charges and landed Attig a subpoena to testify in court. It was fast-paced, high-adrenaline journalism at its most addicting. "If I wasn't hooked on newspapers already," Attig says, "I was hooked after that."
Attig eventually left The Springfield News to join The Bulletin in Bend, where he spent 13 years as a reporter and editor before taking a position on The Oregonian's editorial board in 1998. In some ways, his journey defied the conventional career path for top-level journalists. While many of his peers leveraged their local success for gigs in New York City and other major media markets, Attig never left Oregon, choosing to stay in the state his family had called home for generations.
Staying put wasn't always easy, he says, but it's a decision that worked out as well for Attig as for the Oregonians who enjoyed his work. During his sterling newspaper career, Attig won more than 45 state, regional, and national awards, earning the loyalty of countless readers along the way. Meanwhile, his commentary on issues of social justice, public health, and the environment routinely influenced public policy, leaving a lasting mark on state politics.
It's a record that would make even Manhattan's finest blush. "At the end of it, I feel okay about being an Oregon man," Attig says. "Because I grew up here, I knew what I was writing about. I knew what mattered."