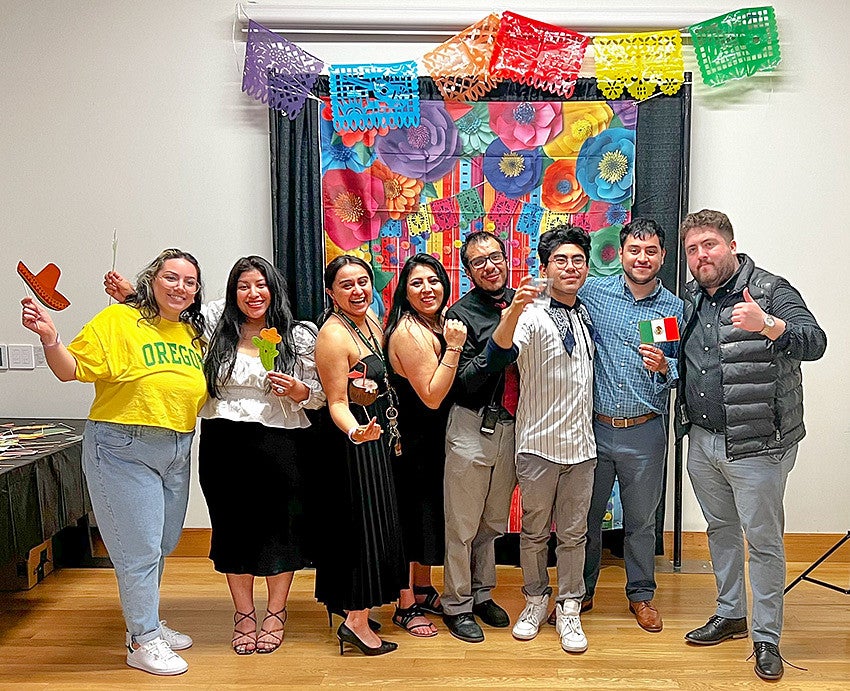 Founded in 2021 by two public relations majors, Unidos is the UO student chapter of the Hispanic Public Relations Association (HPRA). Unidos is only the second student chapter in the country.
The student organization's stated goal is to lay down a pathway for Hispanic- and Latine-identifying students at UO to form connections within the public relations sectors.
HPRA was established in 1984 by a group of Hispanic practitioners who believed that an organization dedicated to serving their specific needs and interests was the most effective way to promote professional advancement in the field. Similarly, co-founding presidents Jocelyn Valencia-Chavez '23 and Edna Ventura '22 wanted to build a comunidad that made them feel a sense of belonging and connection in the field of public relations and at the UO.
Unidos's membership consists of full-time, first-generation students. The group strives to create a community where members can take up space based on their individual experiences as Hispanic and Latine individuals — along with their multitude of other identities.
Another focus of the group is tending to the mental health of its members, specifically related to going to college during a global pandemic. They host self-care events and open community cultural events.
Hispanic and Latine students in the School of Journalism and Communication's public relations program are invited to join Unidos and be part of its special comunidad.
HPRA recently established a national scholarship, and the first recipient was Unidos co-founder Valencia-Chavez. The $5,000 award recognizes her commitment and leadership in expanding Hispanic representation in public relations at the University of Oregon.