When Russian forces invaded Ukraine in February 2022, Ukrainians fought to stand their ground and protect their country using their talents and resources as unique tools in combat. Among their numbers was the staff of Bickerstaff Agency, an advertising agency in Kyiv, and its client, the Skvot Online Creative School.
Shortly after the invasion, David Ewald, UO School of Journalism and Communication (SOJC) professor of practice and Allen Hall Advertising (AHA) co-director, read an article in the Creative Review about how the Ukrainian agency pivoted its entire operation to support humanitarian issues during the war effort. This included a collaboration with Skvot students to share stories of Ukrainian nonprofits that were working to help those impacted by the war.
"Bickerstaff's work wasn't just saying, 'We need to win the war,' but found creative ways to go about it," Ewald said. "Their campaigns were provocative, and they got a lot of international attention — mine included."
Inspired, Ewald invited Bickerstaff employees to speak to his Master's in Advertising and Brand Responsibility (MABR) students. Little did he know the initial conversation would lead to an extended partnership between Skvot and SOJC advertising students who wanted to use their creative skills to support Ukraine.
With Bickerstaff providing the nonprofits as clients, undergraduate AHA and graduate MABR students who volunteered for the project were divided into six account teams that are each conducting an advertising campaign for a different Ukrainian nonprofit. In total, 12 SOJC students and around 20 Skvot students have collaborated on their accounts as art directors, strategists, producers, designers, copywriters and more. 
"The real goal of this work was to create new communication chains that would not only boost the attention of these nonprofits but to get them donations. It has been a consistent cycle to elevate their international footprint," Ewald said.
Rescue Now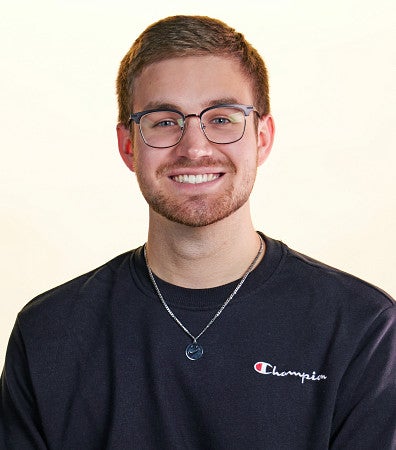 Connor Phillips, advertising senior and second-year AHA member, worked as the art director for Rescue Now, an independent nonprofit organization dedicated to helping elders evacuate war-torn Ukrainian areas. His work began six weeks after the invasion, coinciding with the Western world's waning interest in it. The team was tasked with gaining international attention for the organization and increasing donations.
The Rescue Now team completed four deliverables:
The first project was a three-tiered poster displayed in subway systems internationally that highlighted the faces behind the war.
Rescue Now acquired part of a Russian jet that had been shot down, and the account team turned the salvageable material into keychains awarded to the highest-tiered donors.
They also optimized the growing use of cryptocurrency and created a collectible digital thank-you card, also known as a non-fungible token (NFT), that would inspire donors to post about their contributions on social media.
Lastly, the team strategized a video series displaying the work of the organization, including its evacuation efforts and food and medicine distribution.
"The work we did is the most impactful work I have had the opportunity to do," Phillips said. "Our campaigns could have a lasting effect on someone's life across the world whom I have never met, and I learned the importance of stepping up to the plate for the things that are important to you."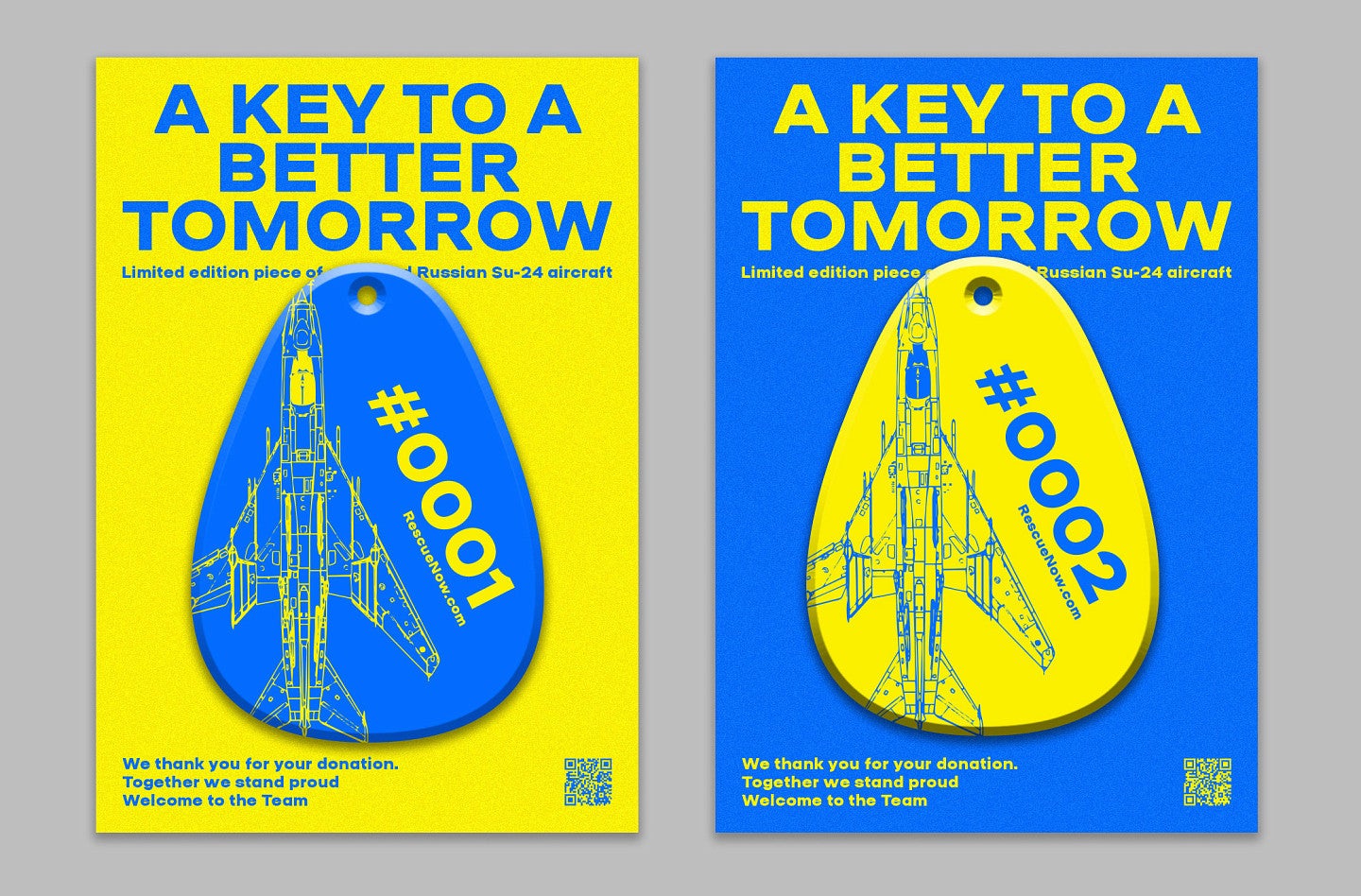 Zoopatrol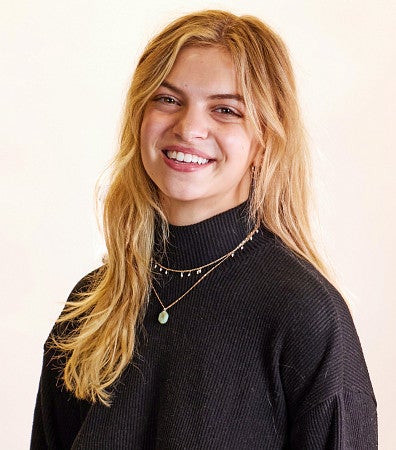 While other students joined the collaboration to learn about international communication and nonprofit advertising, MABR candidate Emily Leyfer '23 had a more personal connection. Her parents immigrated to the United States from the former Soviet Union, her grandma is from Odesa and she has family in Kyiv.
"I felt a responsibility to do tangible work for the war in Ukraine because I had a personal purpose behind it," Leyfer said.
Leyfer worked as the strategist for Zoopatrol, an animal rescue organization assisting displaced animals during the crisis. The team orchestrated a campaign called "Super Pets," designed to reframe the usual sad narrative surrounding animal rescue. They created videos, merchandise and a Pokémon-style deck of trading cards featuring animals and their superpowers to expand reach and increase donations.
"Our goal was to showcase how animals can have a positive impact on our lives, especially in these times of crisis where we rely on their support," Leyfer said. "They need us to be super."
In addition to working with Ukrainian organizations, SOJC and Skvot students attended weekly guest lectures with international advertising professionals. Along with Ukrainian mentors, they received guidance from professionals in Hong Kong, Japan, London, Denmark, Amsterdam, New Zealand and beyond.
"It was cool to see that advertising doesn't really have any borders and to learn how ideas are tackled in different places around the world," Leyfer said.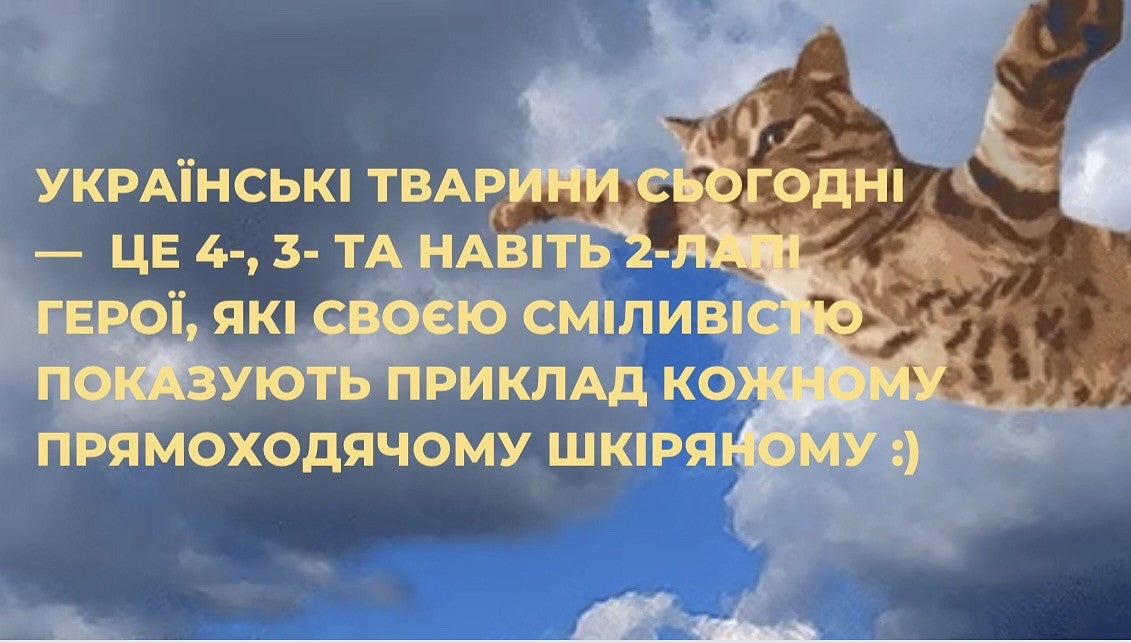 Styikosti Hub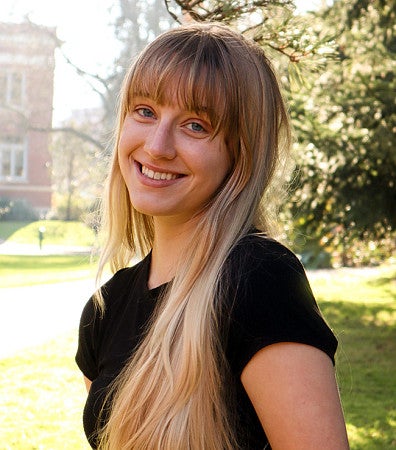 The desire to do one's part during a huge crisis was the catalyst behind MABR candidate Natalie Dulansky's '23 decision to join the program.
"I wanted to help in any way I could because I felt so helpless from over here, and I had the creativity to do so," she said.
Dulansky was assigned the Styikosti Hub account. Styikosti Hub provides free mental health resources, daily tips and one-on-one counseling to those who can't attend in person. The goal of their campaign is to educate people about mental health during the war, specifically surrounding the prevalence of depression and anxiety in wartime. Dulansky's team focused on telling stories of triumph for people who have sought out mental health support throughout the war.
As an option, Dulansky hand-painted watercolor comics for the organization's social media platforms that share stories of triumph for 10 individuals who have reached out and received mental health support during their difficult situations. The work for the organization is still in development.
Gaining creative and personal perspective
The Styikosti Hub campaign is centered on resiliency, and Skvot and SOJC students had to demonstrate their own kind of resiliency throughout the project.
Working with international clients and team members is no small feat. Students had to navigate a 10-hour time difference, meaning they either attended meetings early in the morning or late at night. They navigated a language barrier and learned the importance of expanding one's linguistic reach to better communicate with clients — although collaborating with clients and team members in a country at war posed other challenges.
Phillips recalls hearing bomb sirens going off in the background of his team members' Zoom calls. Although most of the Skvot students had evacuated to a safe space, he said "they had family members involved in the war and experienced a mental toll from being close to the crisis."
Sometimes Phillips felt guilty watching the crisis unfold from a distance.
"Although the opportunity to work with creatives internationally was exciting, the circumstances in which it came about were not," he said."The war in Ukraine is very much still an ongoing event that is costing the lives of thousands of people. The Ukrainian teams we worked alongside are still experiencing the everyday reality of this war."
The account teams are continuing to put final touches on their advertising campaigns, but the SOJC advertising students already feel an intense amount of pride and appreciation for the efforts made by the Skvot students.
"It has been incredible to collaborate with other young advertisers internationally, and I have the utmost respect and best wishes for the people in Ukraine," Phillips said. "They are actively enduring an invasion of their country and yet are still looking to help in creative ways. It was really inspiring."
Ewald hopes his students will walk away with a newfound perspective about the impact they can have even when things feel impossible.
"When we hear about war in the news, especially across the world, it feels difficult to have an impact," he said. "My hope is that students see that when you have ambition you can take action — not just on the big headline scale, but to assist a nonprofit we may have never heard of and change how they think of themselves."
–By Whitney Conaghan, class of '23
---
Whitney Conaghan, class of '23, is a public relations major and multimedia minor. She is currently working as a social media and writing intern for the SOJC's Communication Team.